Local podcast gains traction with national guests
Dominic Lawson has always had great business acumen. From selling pencils to fellow students to buy snacks at school, to negotiating his own pay increase at a neighborhood laundromat, the native Memphian has consistently had success moving forward in life.
Lawson and his wife, Kenda, started Owls Inc. in 2014, an education consulting firm that tailors professional learning and instructional content to help school and district leaders improve the way teachers and students learn, interact and perform.
As an extension of Owls, Lawson started a blog about various business concepts.
"My brain was going faster than I was typing," he said. "My wife, who had been an English teacher, was editing my content, but she eventually suggested changing platforms and starting a podcast."
After hours of research on podcasts, investing in a microphone and editing software, Lawson launched The Startup Life on Nov. 1, 2016, and soon will release its 100th episode.
"The show is for entrepreneurs looking for tangible ideas to use in their business and for people with 9-to-5 jobs to use the entrepreneurial mindset to progress their careers," Lawson said. "I do this through the guests that I bring on or through solo ones where it's just me and my audience, StartupNation."
In 2018, The Startup Life's downloads increased by 400 percent, largely in part due to the impressive guests Lawson has been able to book on his show.
While he continues to feature high-profile Memphis business leaders like Kat Gordon, owner of Muddy's Bake Shop, Lawson was contacted by several public relations firms that specialize in booking podcast guests. Through those firms, he has been able to secure nationally known business leaders, such as Frank Cottle, chairman and CEO of Alliance Business Centers, and Will Leach, founder of TriggerPoint LLC.
"I have started to establish myself in the business world nationally as a very good interviewer," Lawson said.
That sentiment is corroborated by Jason Smith, a former sports reporter with The Commercial Appeal who is now host of the Jason & John Show on 92.9 ESPN radio in Memphis. Smith has been a mentor to Lawson and has witnessed The Startup Life's success over the past few years.
"He has a gift when it comes to interviewing," Smith said. "He asks all the right questions, but more importantly, he doesn't limit those questions to what he has planned. Sometimes the best interviews come out of listening for the unplanned. Dominic understands that listening is just as important as asking the right questions."
The Startup Life covers topics such as how to price a product, how to network and other helpful business advice that listeners can implement in their own businesses and careers.
The Startup Life is funded by Owls, but eventually Lawson hopes to secure sponsorships and advertising to make the podcast a revenue stream.
"The money that we make from Owls funds The Startup Life right now. It is a passion for me, and I love engaging with our audience and connecting with them," Lawson said.
Depending on the number of guests and Lawson's schedule, he either records at home or at Owls' office on Union Avenue.
The Startup Life is set up as part of Owls' media wing, so it doubles as a studio, enabling he and his wife to more effectively incorporate the podcast into their education consulting business.
Larry Robinson is founder and CEO of Kudzukian, a local digital content creator behind the Grindset podcast, which focuses on female entrepreneurs.
---
CHRISTIN YATES: Mindset to grind: Local podcast highlights female entrepreneurs
---
Robinson understands the time, effort and investment it takes to launch a podcast. However, he notes there are two different ways of doing podcasting.
"You can be the person who does it in their house and has the equipment and all that, or you can go to someone as a third party, which is what we (Kudzukian) do," Robinson said. "There's also a difference in the type of quality. There's the quality of doing it in a studio versus a podcast in an environment that's not necessarily a professional or corporate-produced podcast with excellent quality and microphones."
The Startup Life releases new episodes every Monday.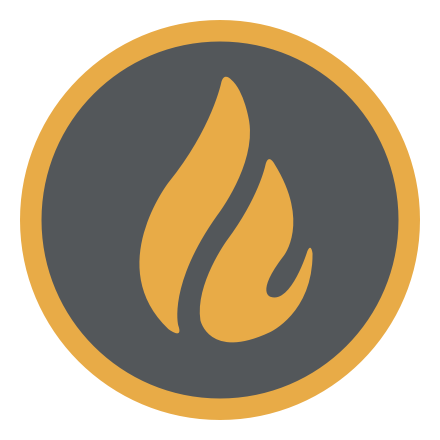 Christin Yates
Christin Yates is a native Memphian who has worked in PR and copywriting for a decade. She earned her B.S. in public relations and M.S. in mass communications from Murray State University.
---