Harris says he will focus on education, transit, other poverty-reduction efforts
Newly elected Shelby County Mayor Lee Harris kicked off "A New Era" in Shelby County government by doing something past county mayors have rarely done – being sworn-in at the same ceremony as the 13-member Shelby County Commission.
Harris, who was sworn-in as the second African-American mayor of Shelby County on Aug. 30, said he wanted to hold a "unity" ceremony to show the public he and the County Commission were in this together from the beginning.
"Success here hinges on an ability to collaborate and work together," Harris said. "We need to show we can collaborate and work together. I think that's what the unity ceremony showed, that we can collaborate and work together."
Harris sat down with The Daily Memphian to discuss his priorities during his first few months as mayor, addressing topics such as future appointees, improving education and his goal of lifting 50,000 people out of poverty in the next 10 years. 
The Q&A has been condensed and edited for brevity.
Q: What are your priorities in your first few months in office?
A: "One of the things we'd love to resolve in these first couple of months is the issue of a legal adviser for the County Commission. That's something that's bedeviled the county for a while now, previous county mayor (Mark Luttrell) opposed some of the proposals and I want to see if we can find a way to compromise and to make sure the County Commission gets legal advice that it desires to make really good decisions, but the county government and mayor are able – under certain circumstances – to handle payroll and administer that relationship.
"Another thing we're hoping to do is keep education as a focus. The worst thing about local government is that you get distracted too easily, and you end up chasing some 'special interest rabbit,' talking about things that don't matter to anyone. Hopefully, we'll spend a lot of our time talking about what matters to most people and at the top of that is probably education."
Q: What is your timeline for making the 142 appointees in Shelby County government and completing your transition?
A: "I'm trying to finish the transition process by Oct. 31. A lot of folks that are currently serving county government in an appointed capacity are good folks and we plan to keep everybody who is really good, but the public also expects us to go through a process and to open that process up to all and see what talent is out there. We're accepting applications now, but we are cognizant of the fact that there are really good people in county government in a variety of places. We want to keep those good people when possible."
Q: While on the campaign trail you said your top priority was to help lift 50,000 people out of poverty in the next decade. What are some initiatives you are proposing at the beginning of your term?
A: "I think we'll be talking very soon about how we make investments in education that matter. I think we'll be talking about living wage. I think we'll be talking about making investments in public transit. I think those are the ways you can lift thousands of people out of poverty."
Q: From a county government standpoint, how do you go about improving living wages for those currently in poverty?
A: "I just talked to the Shelby County Schools system (today) finance officer and asked how much would it cost to give all the part-timers $15 an hour? In SCS, the part-timers still don't make $15 in many cases, particularly in the case of the cafeteria workers. The preliminary estimate I've received so far is $1.5 million. For $1.5 million, we've lifted that segment of our community out of poverty. There are lots of opportunities like that throughout our community that we can lift people out of poverty. And the price-tag is within the realm of reason. $1.5 million — the (Shelby) county budget is $1 billion. Maybe there's a way working with the County Commission to find the money to lift more people out of poverty, because I think that's what it's going to take to turn this community around."
Q: You've also spoken about wanting the county to play a bigger role in the Memphis Area Transit Authority? Is that something you see the county doing right away under your administration?
A: "Investments in transit have to be made carefully. It is very expensive. I think the transit budget right now in the city is about $60 (million) to $70 million a year, so if you think about trying to double that — and I'm not trying to double that — that's a pretty penny. We won't have a proposal around transit right away, at least not a major investment in transit. We may have some things that are more discreet that we could do right away.
"The county should probably play a leading role in transit in this community. I think we're probably more than a year away from that, but I do think the county could play the leading role in transit."
Q: On the Economic Development Growth Engine for Memphis and Shelby County, more commonly known as EDGE:
A: "I'm hopeful we don't get too distracted and devote all of our time to studying EDGE and the possibilities with EDGE. I can go to any number of neighborhoods. They're 950,000 people in the county. I can guarantee you 949,000 people don't care (about EDGE), but I can also guarantee that every single person in the county cares about education, cares about public safety and spending. I'm hopeful we keep our focus on what really matters to the vast majority of people and we don't get distracted.
"EDGE represents a very specific approach to a problem. That specific approach to a problem is probably not a game-changer for most people in our county. That's just the reality. Everybody else thinks it's this big deal. I've got to be honest, I've been around for seven years. It's not that big of a deal."
Q: How have you handled the skepticism that comes with a campaign slogan like "A New Era" on the campaign trail and during your brief time in office to this point?
A: "People are rightly cynical at this point in our community. That's the prevailing sentiment in our community is cynicism, and rightfully so, because government talks about things that doesn't affect them in their day-to-day lives. They're right to be skeptical that 'A New Era' is on the horizon, because nothing has happened so far. I understand the skepticism and I would just tell them to hold on, because I'm going to try as best as I can to talk about things that could impact their lives and try as best as I can to spend all my time working on those things."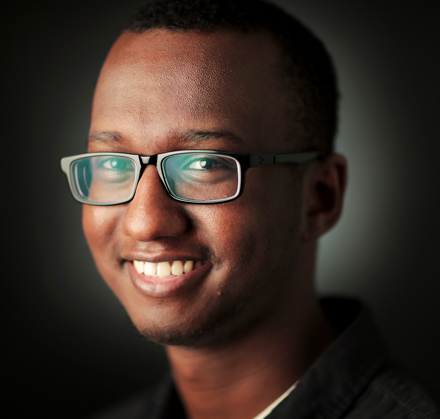 Omer Yusuf
Omer Yusuf is the county government reporter for The Daily Memphian. Omer was previously a reporter at The Jackson Sun and is a University of Memphis graduate.
---