'We're all older than dirt'
Barbecue teams dispute who's been there longer, but love the competition
No one disputes this is the 200th anniversary of Memphis. But when it comes to barbecue, the truth gets as iffy as the size of a fish. Hairs are split. Feelings trump facts — or facts just get forgotten.
"We're all older than dirt," said longtime Memphis in May volunteer Marcy Siebert.
Mike Cannon, a former volunteer who is now on a team made up of former volunteers, sums it up thusly:
"The fact is that our short-term memory just gets crappy at a certain age."
So can we say with certainty that Redneck Bar-B-Que Express or Crosstown Cookers is the oldest team to compete at Memphis in May? Probably not. But we can say that for both of these old teams, each claiming to be here from the start, the annual festival is a time for friends and family.
"We look at it every year as a big family reunion," said Bill Scudder of Crosstown Cookers, a team that competes in shoulder and has settled in at the south end of the park with a mechanical horse named Sandy out front for rides and photo ops.
Scudder says his team has been competing for 41 years and is here this year for 42. Woody Coleman of Redneck Bar-B-Que Express, over in whole hog, says the same thing.
But Robert Griffin, the vice president of marketing for Memphis in May, points out that while the festival started in 1977, the barbecue contest started a year later. And the sign in the park with a list of winners starts with 1978, when Bessie Mae Cathey took home the prize for her ribs.
No matter. The mind knows what the mind knows.
Coleman says his team is the oldest, but he has a singular claim. "I'm the only person in the world who has been here every year," he said.
He and his friend Pete Gross were on the chili competition circuit and formed a barbecue team when asked to do so by former Memphis in May president Lyman Aldrich, Coleman said.
"We said, 'We'll help you on one condition. We get to be the first team to sign up,'" he said.
He says his team was the only one with a name the first year, but Scudder says when his team was there the first year, they competed under another name.
"We were the Midtown Master Basters," he said. "But when we came back for year two, we were all living in Crosstown so we changed our name."
He's an original member and says he competed the year Cathey won. Memphis in May records show this to be Crosstown's 40th year, but that would be the case with the name change and he recognizes that.
What makes his team special, Scudder says, is that Redneck Bar-B-Que Express missed a year. Coleman denies it.
"I have a T-shirt for every year," he said. "We'll have them all up on Saturday, too."
What Coleman doesn't have, Scudder says, is a ring from the year each team received one.
"It's like how kids today all get a trophy," he said. "We all got one for participating."
He's right, Coleman said. "I don't know anything about a ring. We were probably drunk when they gave them out."
(Gross, who is still a team member, moved to Houston and missed a year, but the team still competed, Coleman said.)
"Well, we're the oldest consecutive-year team as we have not stopped in any year at all," Scudder said.
Whatever the case, both teams have built a community around barbecue and Memphis in May. Coleman's wife went into labor on a Friday night in 1985; he was able to get back to Tom Lee Park long enough for judging on Saturday before rejoining her at the hospital. His daughter has only missed one event in her life, and the team is now filling with younger team members who are friends of his children.
At Crosstown, the team started as a group of six families and has grown to about 30 people, but most of them still live in the Crosstown community. And they've formed friendships with other teams.
"My grandkids come down here, and today a woman from Ubon (another team) was texting to find out when my granddaughter will be here, because hers is coming and they always play together," Scudder said.
What neither man can believe is how much the festival has changed over the years, how it's grown from a little get-together in the parking lot of the Orpheum to an international event.
"I remember when they used to get judges off Beale Street," Scudder said. "One time I had a woman sit down, and I brought out the shoulder and she jumped back. She was a vegetarian and I happened to have Portobello mushrooms marinating. I had 15 minutes and I managed to get it cooked and her served, and I got my 10 points.
"Now look at it. Judges' school and everything. I never would've thought it would grow to something like this. It just exploded."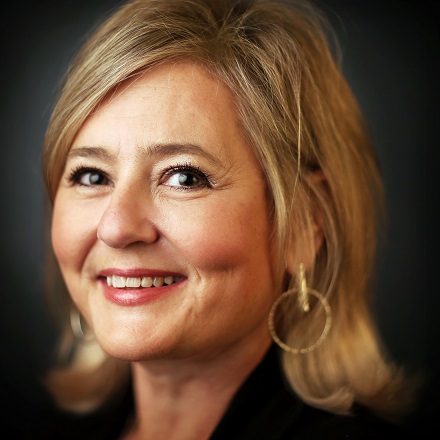 Jennifer Biggs
Jennifer Biggs is a native Memphian and veteran food writer and journalist who covers all things food, dining and spirits related for The Daily Memphian.
---