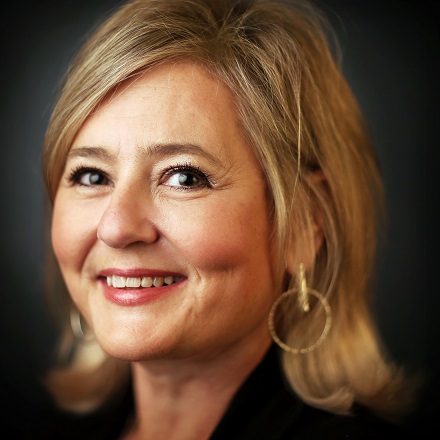 Biggs: It feels good to be back
Well, I'm back. I've felt lost as an outsider, sidelined as we've been gearing up to launch The Daily Memphian. Things happened and there was little I could do except hope someone else would get the word to you. 
I am so glad it's done. It sure feels good to be back to what I know. At home.
At The Daily Memphian we've built our burgeoning brand around "Come Home," encouraging you to join us, writers you've read and known for years, on this new journey. I like it; I'm a host at heart and my home is always open to good friends. That goes both ways: I'm at my best, my most content, when the house, literal and figurative, is full of friends, of conversation, laughter, a bit of good food and wine.
Make no mistake about this. If you're my reader, you're my friend. I recently subscribed to Apple Music and an odd thing happened. At my CA job, voice mail was accessible by email and I'd listen to them from my computer, which would open them in iTunes. Now when I'm driving, I hear a song or two, then an old message as they're downloaded on my playlist. It was irritating at first, but then I started listening to the messages instead of skipping through them. Each of them touches me – from the self-described 92-year-old bachelor calling to reserve a lunch spot to the women who can't find old recipes to folks calling to just say thanks for a story.
I missed you. I'm glad we're back together. (But I would like to get rid of the messages in my playlist, so if you know how to do that, don't keep it a secret. Friends help each other out.)
This is a fresh start for all of us. We'll pick up where we left off, but we'll change things up a bit just because it's just fun to spice it up now and again. Here are some things you can look for in the coming days and weeks, and some regular features we'll run.
Today, click here to tour Trader Joe's with me. I've been a TJ's shopper for years, hitting up stores when I travel to Chicago, St. Louis, Austin and most of all, Nashville. When my daughter lived there I'd take a day trip once a month to have lunch and hang out with her, and Trader Joe's was always the last stop on the way out of town. Get the inside scoop on what you don't want to miss.
Want a $10 Deal? Of course you do. Click here for the first of this series and find out about the Turbo Lunch at Rick's Café Americain.
Our inaugural Bar Talk video is up today. Come with me to Restaurant Iris and take a look at the new bar while bar manager Larin Culp whips up a very nice cocktail for us. You'll see this regularly.
Jimmy Gentry, who any day now will open P.O. Press Public House and Provisions in Collierville, is our first chef to be featured in our "Getting to Know" profile. I wish I'd recorded his off-the-cuff impression of Erling Jensen; it was pitch perfect. We'll profile chefs, some you know and some you don't know yet, in this series. Soon you'll get the chance to meet Eli Townsend and when you do, you won't forget him, so look for that.
I'm not going to give it all away, but oh, here's a little more. Come back on Tuesday to read about the 70th anniversary of Pete & Sam's, then on Friday for a review of the iconic Park Avenue restaurant. Full confession: I don't like restaurant ratings and never have, but I know they make it easier for you so I'm continuing them. We'll use a five-tier rating now and I need to get my sea legs, so bear with me for the first few reviews and don't be too hard if you think I'm too rough or too generous.
And, well, I can't help it – just a tiny bit more: Chris Herrington has a Food Fight coming up Wednesday, but you'll have to come back to check out what it is. I've found a new-to-me soul food restaurant I can't wait to tell you about, and that's coming up too.
Oh yeah – Friday lunches are back and going strong. We call them Our Bigg Friday Lunch (the lunch so big it takes an extra G). I've been announcing them on Facebook, but here's the deal for this week. We're going to The Butcher Shop, 107 S. Germantown Parkway, at noon for Burger Friday. Lunch is $15, tax and tip included, for a burger or chicken sandwich, fries and soft drink. A bar serving beer and wine will be set up in our room and you can purchase drinks there, or go to the main bar if you want something stouter. Want to come? Email me at jbiggs@dailymemphian.com.
Plus more! I have to stop now, though, because really, I am going on. I think I mentioned I'm excited to be here. And I am overjoyed that you're here with me. I missed you, and I promise we are going to have more fun than ever.
Welcome home.
---