Hall's Feed and Seed evolves to remain Collierville staple
Stepping into Hall's Feed & Seed store in Collierville is a bit like going back in time. Walls are jammed with products for lawns and livestock, the sound of baby chicks peep in the background, and the smell is a wholesome mix of hay and earth. Hall's has the ambiance of an old-fashioned country store, where locals stop in to swap news and gossip while getting orders filled by owners Jimmy and Beverly Thompson.
The Thompsons have had the store 20 years and their welcoming nature is a large part of its success. They've even become a repository of sorts, gifts from customers of implements from a bygone era – Wonder Horse rockers, a wall phone from the early 1900s, the fiberglass horse that once graced the Collierville Stockyards barn, old plows – all add to Hall's down-home charm.
On Saturday of Memorial Day weekend, customers can share their memories as the Thompsons celebrate 20 years of operating Hall's on May 25 from 8 a.m. to 3 p.m. The store is located at 155 Highway 72.
You'll find a bit of everything there – from martin houses, bird seed, owl scarecrows and little red wagons, to pots and plants for gardening – there are even menacing traps to nab a pesky raccoon or beaver. Hall's still sells feed and seed, but as Collierville has changed, so too, has its clientele.
Collierville has been gradually morphing from its early roots as a cotton trading and dairy center to a fast-growing suburb. In the 1950s, when the cattle auction business was bustling, the town's population barely topped 1,200. Today, that number approaches 50,000.
Acres of gently rolling farmland have been sold to make way for tony neighborhoods and farming has yielded to corporate giants that include FedEx's World Tech Center, Carrier, Orgill Inc. and Juice Plus+.
"The older people quit messing with cows. There's not many dairy or cow/calf operations left," Jimmy Thompson said. "Now people have cows just to piddle with and Somerville or Senatobia are the closest sales barns. Younger people won't go into it because it's too hard."
The old-timers who used to warm the rockers up front – James Croft, Alfred Bryant, Mr. Blackie – have all passed, too, along with the cattlemen who once bought their feed at Hall's. Today, the 35 tons of feed sold each week goes largely to horse owners and suburban homesteaders who keep goats, chickens and the occasional llama. In keeping with the times, Hall's carries eight to 10 breeds of chickens for the discerning buyer.
Despite the changes, the couple have held their own against competitors like Russell's Farm Supply and Tractor Supply Co. The key to their success? Old-fashioned customer service.
"I've had people say, 'I can get this at Amazon but I go with you because I get a smile and it's loaded before I even know it,' " Beverly Thompson said. "If we don't know the answer to a question, we'll find it."
Jimmy came to his wife with the notion of buying the store 20 years ago. At that time, owner Gary Hall was selling out and, "I didn't want to see the store go away," says Jimmy.
With the couple's lifelong ties to Collierville and animal husbandry skills, it seemed a good fit. Jimmy's grandfather owned two dairies in Mount Pleasant, so he grew up milking cows and chopping cotton before working for The Bodine Co., where he was among the first six employees to join the fledgling emergency lighting company.
Beverly grew up "in town," where her mother worked at the Wonder Products plant, which produced the popular rocking horses during the 1950s.
"When Jimmy first told me he wanted to buy it, I thought, I don't know the first thing about retail," she said.
While she firmly believes in the power of prayer, Beverly hedged her bet initially, keeping her day job at Alpha Resins for the first few years. Meanwhile, Jimmy retired from Bodine at age 47 and began learning everything he needed to know about feed and the products customers wanted.
"If you want to stay in agriculture and learn about animals and feed, then this is a good place to work," Beverly said. "You pick up little tidbits of information from the customers. We encourage our employees to learn from the customer."
Today, a man comes in asking what's best for a horse with ulcers. Jimmy calls their Purina sales rep, Matt Karisch, to get advice.
"Aren't the oats easier on her stomach?" the customer asks. Karisch agrees. "Crimped oats," comes the reply.
Another customer wants to know how to grow green onions. And how much for the fresh eggs? Four dollars, straight from the Thompsons' henhouse.
The couple reach out to their clients via Facebook and their website with regular blog posts on gardening. They hope their son, James, will take over the business in a few years, once he retires from the C&N Railroad. Then maybe they'll find time for a vacation, something that's as rare as hen's teeth when you run the local feed and seed store.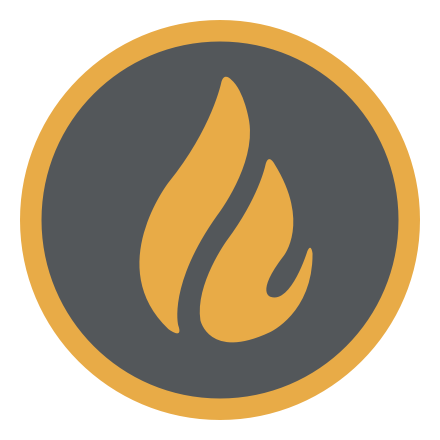 Jane Schneider
Jane Schneider is a freelance reporter for The Daily Memphian.
---