The Daily Memphian Q&A: Memphis Mayor Jim Strickland
In an exclusive interview with The Daily Memphian, Memphis Mayor Jim Strickland recently discussed a variety of topics, including police surveillance of protesters, economic development and his "brilliant at the basics" strategy.
This interview has been edited for clarity.
Q: What do you think the message of the August county general elections was? What did it say about where the city is politically?
A: "I think it's too early to tell. I was excited about the number of women elected because traditionally in Memphis and Shelby County, women have been under-represented in elected office. So, I do think the August elections were a big victory there. I think the August elections had a lot to do with the national debate and the President."
Q: While the August ballot was about deciding partisan races with Democratic and Republican contenders, do you think they are an indicator of what could happen in the 2019 city elections, which are nonpartisan?
A: "I don't think they are at all. I'm actually glad that they are nonpartisan elections because I've been in elected office for the city for 10 and a half years and our city needs to be united around ideas and direction and not divided along partisan lines. I think it's easier to unite when we don't have partisan elections to divide us."
Q: What are the issues that need to be settled at the city level?
A: "To a large part the same issues that have been a challenge for Memphis for decades – crime, educational achievement, poverty. Those big challenges have existed for decades as in other big cities. I think we've made progress on some of those issues but we have a long way to go."
Q: Do we view those issues differently – crime as an example – than we did before?
A: "The issue of crime is complex and, therefore, the solutions are going to be complex. We talk a lot about hiring more police officers and I'm very dedicated to that. But that's not the only point of our crime plan. It's got to be much more than that and it's got to involve more parties than city government.
"We've increased our summer jobs programs by 50 percent. We've increased the programming in our community centers and libraries to the point where roughly 30 percent more young people are taking part in those programs. We brought programming back to our parks which had been gone for decades, instituted literacy programs in our summer camps. All of those things to try to lift up young people."
Q: Talk more about improving public education.
A: "Schools have to improve their education outcomes. They just have to. A 70 percent graduation rate – that's got to improve. Among the ones who do graduate, the state considers less than 20 percent of them college ready and the literacy rate at third grade is 23 or 24 percent. All of those statistics need to improve.
"And family and parents need to be better. They've got to get more involved and give their young ones a great home environment. We all have work to do if we really want to drive down crime, drive down poverty and improve education. But I do think we have momentum – I've used that term a few times. One of the examples is we are the only state in the country that gives free community college and tech school. To me, the traditional American dream is alive and it is alive in Memphis. The opportunity is there. We've just got to connect more people with those opportunities."
Q: Should the city become directly engaged in funding Shelby County Schools as it was in funding legacy Memphis City Schools before the merger and then demerger of public education in Shelby County?
A: "No, and it's not because I wouldn't want to. It's because we have real financial challenges. I think because of our improved relationship with the City Council – I think we have made it look easier than it actually has been to balance our budget. Our revenue only increases by 1.4 percent a year. When I tell business owners that our revenue only increases by 1.4 percent, they can't believe how little it grows. That translates to about $10 million a year.
"Our pension fund is not fully funded on an annual basis. This current budget that was about $2.6 million. That meant 25 percent of our increase had to go to that.
"Then we had to do promotional testing for police officers. That was $1.8 million. That $10 million doesn't go very far.
"I wanted to give every city employee a raise. We just could not afford to do it. When we had needs at City Hall – which was to give raises to public safety employees in particular – but all employees – to do all the things that are core basic services of city government, we can't afford to do that yet. So, doing extra things such as the school system – we just can't do that.
"Compare that to the county. Their revenue increased by $28 million a year. They have much more flexibility than us. As I understand it, the schools ran surpluses at least last year. The Shelby County Schools system and Shelby County government are much more flush with money than city government. It kind of all goes back to the long-term challenge of Memphis, which is population loss. Because we have not been growing traditionally, our tax collections have not been growing. So, we've got to grow this city in population for the good of the whole city, but for city government in particular. We've got to get more taxpayers in here -- 1.4 percent revenue growth is not satisfactory."
Q: Are you going to seek re-election in 2019?
A: "I'm not prepared to announce that now. But assuming I do, we will talk about these very issues."
Q: You are a former Shelby County Democratic Party chairman. So you still consider yourself a Democrat?
A: "Absolutely."
Q: You have said that you consider yourself to be fiscally conservative.
A: "Well, you have to be in city government because we just don't have that much money. I'd say I'm a fiscally responsible Democrat – which Gov. (Ned) McWherter and Gov. (Phil) Bredesen very much were."
Q: As we are talking, U.S. District Judge Jon McCalla is preparing to rule on the lawsuit brought by the American Civil Liberties Union against the city for police department surveillance of protesters over the last two years. McCalla ruled earlier that the city and police department are in contempt of a 1978 federal court consent decree forbidding such surveillance. Has the MPD made changes as both sides await McCalla's final ruling on the matter?
A: "They've already changed to abide by his first court ruling. We will definitely abide by the court order."
Q: Could the changes go to areas not addressed by whatever the court has ruled on and is about to rule on?
A: "We're looking at everything right now."
Q: What about the impact of social media on police tactics that was a major point in the city's case during the hearings in August?
A: "Let's take a step back and look at the big picture. I think it's pretty clear that current officers were not 100 percent familiar with that 1978 court order. Over 150 jurisdictions across this country do the exact same thing the Memphis Police Department has been doing. In fact, the Memphis Police Department learned from other police departments such as Nashville how to do this monitoring of social media. The police department believes they are doing the best practices across the country. Their job is to provide for the public safety. If on social media group A says they are going to have a rally at Poplar and Main and group B sees that on social media and says, 'We are going to go to Poplar and Main, too, and we're going to show our vocal disagreement' – then the police department needs to be able to anticipate that that's a flash point of potential violence and adequately staff that.
"We definitely want to lift up and support people's first amendment rights and I think if you look at Memphis over the last many years – even preceding years – we have allowed people to express their rights even when they don't pull a permit. We have tried to allow for that protest as good as we can no matter what your views are. And we want to continue to let people express their beliefs protected by the First Amendment.
"But the Memphis Police Department definitely believes they need to provide for the public safety along the same lines. I think, big picture, there is a need to monitor social media. The particulars of that the judge is going to weigh in on and we are looking at that too. I'm optimistic that that right balance will be struck."
Q: Is a consensus close on revamping the local strategy for economic development?
A: "No, but I think we will have consensus (by the end of October) at least on the city side. With the new (county) administration -- I'm not trying to put pressure on them – they've got a lot of their plate. I don't know how we work through that or the time frame on that. I'd like to have consensus with the city administration and the city council within 60 days. And I think we will get there."
Q: So it will be a formal resolution for the City Council's approval?
A: "Maybe. I don't know if it's going to be ordinance, resolution or just policy changes – or a combination of all of those."
Q: Will it affect incentives?
A: "I don't know. I don't think the incentives many people view as a big challenge."
Q: Greater Memphis Chamber chairman Richard Smith's initial proposal included minority percentages being taken out of the conditions for tax abatement incentives.
A: "Since he proposed that and kind of withdrew it, I've not heard it brought up again."
Q: Is the city interested in the site of the old Firestone Tire & Rubber Co. plant in North Memphis as an economic development site? Would the city be interested in buying the land in some way for future use?
A: "The answer to your first question is yes, the city is interested in it. Whether we buy it or not – that's the unknown. We are very interested in that whole area – not only Firestone property but the properties around it.
"One of the main challenges we have on economic development is available land, which is kind of ironic since I talk so much about our city being 340 square miles and that's almost too big. We don't have hundreds of acres to be put together in one area for development. And that's what you need. That's why the (Haywood County) megasite is hopefully so enticing. It's got thousands of acres.
"In Memphis, we need areas that have 150, 200, 400 acres so that a manufacturing site or so forth could go to. Firestone is one such area.
"There are some engineering and environmental issues there. But we are actively working on that issue with partners. Hopefully in a relatively short amount of time we can resolve those issues. The nonprofit that owns that property is in arrears on their taxes and we would like to get that property in the hands of some party who could activate it in the economic development realm. That may be city government. We wouldn't build a facility ourselves but we would make the land available. We are actively working on that."
Q: Do you see the site as a possible industrial park or land for a single tenant?
A: "It's too early to tell. And I'm not trying to be coy. I just think we've got to address ownership, engineering and environmental issues."
Q: The site is a brownfield area which means it has issues that require environmental remediation. How hard is it to get a site consultant's interest once you say the word "remediation?"
A: "I think that is a challenge but there are ways to do it. There are ways that other parts of this country and Tennessee has a brownfields program. It can be done. I'm not saying it's easy but it can be done. We don't have much in Memphis of what I call virgin land that's never been developed where industry hasn't been. If we want more let's say manufacturing in Memphis, we've got to deal with mostly brownfield land."
Q: What about new housing in the area around the plant?
A: "You cannot build housing on a brownfield area. Firestone in particular. We are working in north Memphis, the new Chicago area, outside the Pinch area to really stabilize that area and provide for affordable housing. I do think that is part of the overall plan."
Q: With your "brilliant at the basics" approach to government, are you ever tempted to look beyond that? Is there a push and pull between other things and the basics?
A: "My vision for the city as a whole is much bigger than brilliant at the basics. The city as a whole, we've got to grow in population and grow in employment. 20,000 more Memphians are employed now than two and a half years ago. We kept ServiceMaster. We're growing St. Jude. The medical center estimates they are going to grow by 3,000 or 4,000 jobs. $15 billion in investment is going on in the city – construction recently completed, ongoing and about to begin – the bicentennial project, the riverfront development – all of that is part of the bigger vision for the city as a whole.
"For city government, though, which is a piece of that, we will continue to strive to be brilliant at the basics. We've got to pave more streets. We've got to fill potholes. We've got to answer 311 (calls). We've got to pick up the garbage. We've got to hire more police because that's what the public expects. And if we are truly getting closer to brilliant at the basics, all of this other growth will grow more and more because you are making the city more enticing to live in. Striving to be brilliant at the basics is part of the overall vision.
"You've been to enough townhall meetings to know that what people are asking about is police, crime, streets. Civic pride, as another mayor told me, starts with good streets and I think people underestimate the value of good core city services. And we've had some successes – 911, MWBE, the animal shelter, police recruitment and retention policies. We've had some successes.
We are now changing the way we pick up garbage. We've doubled the paving budget. But it's so funny – when I speak to neighborhood groups and I talk about how we've doubled the paving budget, I always get this quizzical look on their faces. I say, 'I know you are thinking of 10 streets right now that need to be paved.' It's just been a big backlog.
"At the end of my third budget year, we will have paved over twice as many streets as the six years before I was mayor. That shows you there is a big backlog. One of the things on the overall vision of Memphis is we've got to improve how Memphians think of our city. When I ran, about two -thirds of Memphians thought Memphis was heading in the wrong direction. That has greatly improved and I think in large part to what our team has done. But you've got to keep doing that. People have to have faith."
Q: Do you think people agree that is the way to get to the goals we as a city want to get to?
A: "I think we are building consensus. I really do. I am more optimistic about the future of Memphis now than I was two and a half years ago. When I go to speak to a group, I say, '40 years ago when Mayor Chandler came and spoke to your group he probably said we need to improve schools and drive down crime. Politicians say the same thing all the time. What makes me optimistic is it's not just city government and county schools working on these core functions. We have foundations and community volunteers and corporations involved in trying to reduce crime and try to improve literacy rates more than ever in the history of Memphis. I know that people are starting to buy into this vision for Memphis and help out. Memphians are so giving and loving and they love their city. They want it to do better."
Q: What do you say about those Memphians who profoundly disagree with brilliant at the basics and the rest of your approach?
A: "There's always people of every political persuasion who have concerns."
Q: Their point in part is that the criminal justice system needs to have more wholesale changes, basic changes in approach and that a living wage should be more translatable than it is without incentives for those not paying a certain wage.
A: "We don't give incentives for someone who is not paying a livable wage. In Memphis a livable wage is about $12 or so – a little bit more than $12 an hour. That's all we incentivize. So there's a misunderstanding about that. The minimum livable wage is not $15 an hour. It's a little over $12 an hour. That's all we incentivize.
"I wouldn't want to do this job unless I thought we had a lot more room to improve. We've got to lower the poverty rate. We've got to improve the third grade reading level. We've got to drive down the level of crime. We've got to give people hope.
"But I think the vast majority of Memphis is starting to feel that way – that we are moving in the right direction. And I can't let a dozen people sidetrack the momentum that we have.
"I do appreciate people challenging the status quo and pointing out our challenges. But we also need more people actually rolling up their sleeves and addressing those challenges. Government can't do it alone. We just don't have the funds to do it all. I have more optimism that more people are doing that than ever before."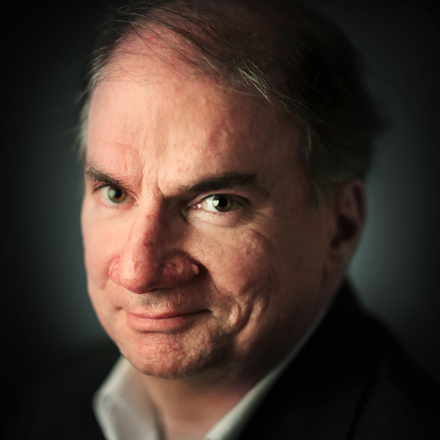 Bill Dries
Bill Dries covers city government and politics. He is a native Memphian and has been a reporter for more than 40 years.
---