Getting to Know: Jimmy Gentry
P.O. Press Public House and Provisions, a new restaurant from chef Jimmy Gentry and sommelier Chris Thorn, will open this month on the Collierville Town Square. Gentry also owns Paradox Catering and Paradox Underground. We recently caught up with him to see what led the local chef to where he is today. We found out he does a spot-on impression of his former employer Erling Jensen and shares a love of big – and many – dogs with Jensen.
What was your first job in the restaurant industry? The Country Squire, the first one, in what's now a shopping center. I was 13 or 14 years old, but my dad worked at Star (a wine and liquor distributor) and my mom worked in restaurants, so by that time I'd spent more time in restaurants than most adults.
What did you learn there? I bused tables but we worked on tip-outs, so I learned a work ethic real fast. When you're that young and getting a paycheck for $500 or so every two weeks, you want to work hard.
Did you go to culinary school? I went to Johnson and Wales in Charleston. You have to do an externship in your last year and they wanted me to go somewhere in my next-to-last trimester. I was like, I can't afford to move away, pay rent, then move back, so I looked for a place in Memphis. I don't tell people about it a lot but I went to Ruth's Chris and ended up working there a while. I learned a lot. A perfect example is how to butcher meat.
How did you end up at Erling's? I called Justin (Young, who recently opened Raven & Lily just down the street on the Square) when he started working there and he got me on. I stayed there about a year and half before I went to the casino, but off and on worked there about seven years.
Which casino? It was when everyone was merging. I worked for Harrah's so it was The Grand, Horseshoe and The Sheraton. It was back when Kelly English was still working at N'Awlins, and when he left there to go back to New Orleans to help John Besh open Luc, we kept it open for about six months. I was overseeing restaurants in the three casinos and they asked me if I wanted a restaurant of my own and I said yes, please. At the end of the day, you can look at see what you've done and I stayed at Magnolia's for about two years.
Why did you go into catering? Alia (Hogan, his partner) and I were looking at the space in Cooper Young where Mulan is now and we had our investors lined up, but that was 2008 and all of a sudden, well, no one wanted to invest in anything. We already had the name picked out for the restaurant – we were going to call it Paradox – and had committed to a couple of catering jobs. So we fulfilled those while I was back at Erling's and now, 10 years later, I have more jobs than I want sometimes.
Who's your family? I have a 14-year-old daughter and Alia and I have been together a long time. My mom is in Shirley, Arkansas, and she owns a restaurant there called Mona Lisa. It's nothing fancy, it is what it is. We have three dogs, down from 12.
12 dogs? Actually it was 13. We got a female pit and she had puppies, plus we already had two little dogs. We were real selective about who we gave the puppies to because of the breed; you want to make sure it's a good home. So we kept three of them and the others dogs have gone on to their reward, so it's just the three. They hate each other. You put all three of those girls together and it's game on.
What's your favorite dish in town? That's hard. But I'm never going to walk into Hog & Hominy and not order the sweetbreads.
Favorite luxury food? I don't really have one. I know how to cook simple food to make it taste great and that's what I prefer. For luxury, I'd pick booze. I like old French wines.
OK, favorite simple food? A tomato sandwich. It's seasonal, of course. Tomato, mayo, white bread, a little bit of thinly sliced red onion and salt and pepper.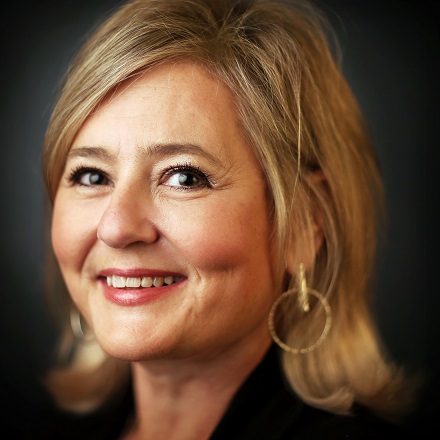 Jennifer Biggs
Jennifer Biggs is a native Memphian and veteran food writer and journalist who covers all things food, dining and spirits related for The Daily Memphian.
---