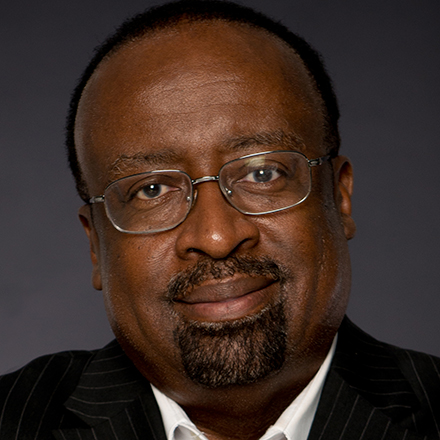 Otis Sanford
Otis Sanford holds the Hardin Chair of Excellence in Journalism and Strategic Media at the University of Memphis and is the political analyst and commentator for WATN Local 24. Contact him at 901-678-3669 or at o.sanford@memphis.edu. Follow him on Twitter @otissanford.
Taylor Swift won't give Bredesen an upset victory, an oversized voter turnout in Shelby County will
Taylor Swift may have gotten all the media attention for potentially upping the vote.
But the voters who put Tami Sawyer on the Shelby County Commission, propelled Lee Harris to the county mayor's office and allowed Janis Fullilove to squeak by and become Juvenile Court clerk, are the ones – along with thousands more like them – who will be needed most if Democrats hope to win a statewide office next month.
Swift, an entertainment megastar, created national headlines this week when she stepped into the political arena for the first time by endorsing Democrat Phil Bredesen for the U.S. Senate and incumbent Democrat Jim Cooper for the 5th District House seat.
"I always have and always will cast my vote based on which candidate will protect and fight for the human rights I believe we all deserve in this country," Swift wrote on Instagram Sunday night. "I believe in the fight for LGBTQ rights, and that any form of discrimination based on sexual orientation or gender is WRONG. I believe that the systemic racism we still see in this country towards people of color is terrifying, sickening and prevalent."
As for Bredesen's opponent, Republican Congresswoman Marsha Blackburn, Swift wrote, "As much as I have in the past and would like to continue voting for women in office, I cannot support Marsha Blackburn. Her voting record in Congress appalls and terrifies me."
Swift, a registered voter in Tennessee, then urged her 112 million Instagram followers to "please, please educate yourself" on candidates seeking office in the November midterm election, and then vote.
"For a lot of us, we may never find a candidate or party with whom we agree 100 percent on every issue, but we have to vote anyway," she said. "So many intelligent, thoughtful, self-possessed people have turned 18 in the past two years and now have the right and privilege to make their vote count."
It was all true, of course. And for Republicans, a bit unnerving. Swift's post came the same evening that CBS News released a new poll showing Blackburn surging to an eight-point lead over Bredesen. But Republicans found themselves reacting to Swift rather than gloating over Blackburn's lead.
Even President Donald Trump, an outspoken Blackburn supporter, responded to the Instagram message, telling reporters Monday he likes Swift's music "about 25 percent less now, OK?"
And according to the nonpartisan organization Vote.org, some 2,150 new voter registrations were filed in Tennessee alone within 36 hours of Swift's post.
Swift may be an undisputed superstar who can energize young voters. But make no mistake. If Bredesen is going to pull off what would be a major upset, he needs an oversized turnout in Shelby County.
The former two-term governor, who won his last election in 2006 by carrying all 95 Tennessee counties, is looking to attract Independents and moderate Republicans who believe Blackburn's conservative positions are too extreme. But Bredesen will go nowhere without a heavy turnout among Democratic voters in Big Shelby, which by far has the largest number of registered voters in the state.
Shelby County began 2018 with more than 498,000 registered voters, followed by Davidson County with about 353,000 and Knox with about 250,000. The Shelby County Election Commission is currently working to verify new registrations and provide an updated number following Tuesday's registration deadline to take part in the Nov. 6 election. But the final number likely will exceed 530,000 active voters. And in the city of Memphis, most will vote Democratic.
In the August election, Democrats, including Harris and Fullilove, swept every countywide race. And Sawyer parlayed her highly visible activism into a victory for the District 7 commission seat with 80 percent of the vote. It's those voters and many more like them that Bredesen will need to win the senate race.
The question is, how will he get them? In the past, the answer was simple. For nearly 50 years, political boss E. H. Crump could be counted on to deliver a huge bloc of Shelby County voters for statewide Democrats running for governor or the senate. From the 1970s into the 2000s, former Congressman Harold Ford Sr. ran an equally powerful organization that turned out big numbers for Democrats in state races.
That kind of machine politics no longer exists in Shelby County. And while the local Democratic Party organization successfully remade itself and scored big victories in August, it still does not have a universally recognized face to motivate the number of voters Bredesen needs.
Plus, the candidate may have hurt his own cause late last week by announcing support for Brett Kavanaugh's confirmation to the U.S. Supreme Court. The decision angered many of Bredesen's core supporters, most of whom will still vote for him, but are now unwilling to work for him.
In addition, the national activist group Moveon.org, announced last weekend on Twitter that it is canceling a six-figure digital ad campaign for Bredesen "due to his Kavanaugh position."
So with all that bad news staring Bredesen in the face, the endorsement by Taylor Swift created buzz that was sorely needed. But if he really wants a better chance of winning, he needs to mend fences among loyal Democrats in Shelby County. In my mind, that's his greatest hope.  
---