$10 Deal: Rick's Cafe Americain
Debating the best gyro in town doesn't inspire the passion of defending your favorite barbecue, but the Greek sandwich wrapped in a pita makes my list of one of the world's iconic sandwiches, and we're lucky to have several good versions in town.
One can be found at Rick's Café Americain on Poplar in East Memphis, where there's plenty more to offer than a gyro – but where you can pick up a hearty plate at lunch with a guarantee that you'll have it in six minutes or it's free.
The sandwich is very good, but there is another reason for eating at Rick's. Two words: Zucchini fries. These exceptionally crunchy zucchini sticks are reason enough to stop in. Might as well have a bite of lamb or chicken, too.
The lunch deal is a choice of sandwich, a side (just pick the zucchini fries; no need to even think twice), a soft drink and the six-minute promise. You can pick a lamb or steak pita for $7.99 or chicken, steak or lamb shwarma for $7.49, $8.49 and $9.49, respectively. The lamb shwarma? Also known as a gyro.
"I noticed that a big thing around here was time at lunch," owner Rick Valentino said. "We came up with what we call the Turbo Lunch. These are items and sides I know I can get out in six minutes."
Take a look at the menu when you stop in. You'll be back for zucchini fries (you'll crave them), so brush up on what else Valentino offers. Everything I've tried is good – well-seasoned, generously portioned and reasonably priced. If you're really hungry and have a bit of time, split a Zaytoon platter before you sit down with your sandwich. Hummus, excellent baba ganoush, falafel, tabouli and dolmas with warm pita will keep you full until dinner time. For one it's $7.99 and on its own makes a nice lunch; it's $14.99 for two.
Rick's Café Americain, 6515 Poplar Avenue, is open 10 a.m.-9 p.m. Monday through Friday and Saturday, 11 a.m.-9 p.m. Sunday brunch is in the works. Call 901-761-4343.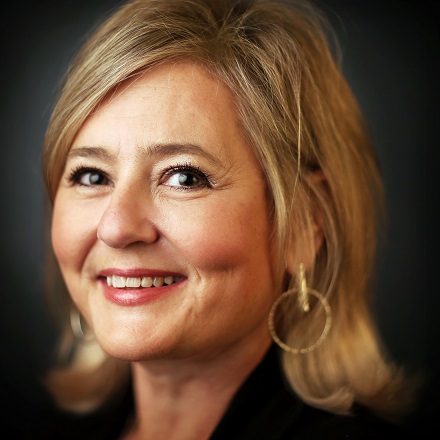 Jennifer Biggs
Jennifer Biggs is a native Memphian and veteran food writer and journalist who covers all things food, dining and spirits related for The Daily Memphian.
---