Sam Mitchell: Memphis Tigers assistant teaching lessons of life and basketball
His right foot is in a big black boot, but Sam Mitchell is at his desk, at work inside the new gleaming University of Memphis basketball practice facility. It is deep into the summer before the first season of the Penny Hardaway Era, the restoration project already in go-mode with rising ticket sales, legitimate, local, Top-150 recruits on the first roster and the hope, if not the promise, of more elite players in the pipeline and on the way.
Penny Hardaway, of course, is Mitchell's boss. Even though Mitchell, at 55, is eight years older and has an NBA Coach of the Year Award from the 2006-07 season when he led the Toronto Raptors to their first division title in franchise history.
But Mitchell does not have his own shoe line. There was no Lil Mitch in Nike commercials. Sam Mitchell may be well-known within basketball circles, but outside them he will be an anonymous suit on the Tigers' bench.
Hardaway played in four NBA All-Star games and at the peak of his earning power made $15.75 million in one season. One of his other assistants on staff, Mike Miller, was like Penny a Top-5 NBA draft pick. Miller won Rookie of the Year with Orlando, the same place where Penny had his best years, and Sixth Man of the Year with the Memphis Grizzlies. Miller also has two rings from winning NBA titles with the Miami Heat.
Mitchell was a 1985 third-round draft pick out of Mercer – back when there was a third round – and did not arrive in the NBA until four years later.
"My first paycheck was $300 a week in the CBA, Oshkosh, Wisconsin," Mitchell said.
It took him four years to make it to The League. But once he did, he stuck for 13 seasons. As he explains how he came to be in this boot – tearing his Achilles during the second day of workouts with players when he "stepped wrong" – he recalls the micro leg fracture that might have ended his NBA career.
"I was 32, 33 years old," he said. "I didn't miss a game. Was in uniform opening night. Was always on a one- or two-year contract. At the time, I had a wife, four little kids."
Prescribed rest was not yet a twinkle in Gregg Popovich's eye. And a 6-foot-6 lunch-pail forward from Columbus, Georgia, which is who Samuel E. Mitchell Jr. was, couldn't take any chances. It was a different time. A different league.
It's why in those 13 seasons, he played all 82 games four times, and 80 or 81 games in four other seasons. With career averages of 8.7 points and 3.7 rebounds, job one was showing up.
So though an NBA alum like Hardaway and Miller, Mitchell is his own breed. His stories come with fewer heroics and less glitter because, well, those things simply aren't there.
Mitchell was 26 years old when he made the NBA. He had played in Europe. He had done tours through the United States Basketball League and the Continental Basketball Association. He was a one-man pro basketball version of "Hard Knocks" waiting to happen. 
"Sam had a maturity about him," said Sidney Lowe, a teammate both in the CBA and NBA, the first head coach of the Memphis Grizzlies, and today the lead assistant with the Detroit Pistons. "I don't want to call it old-man spirit, but he had that wisdom.
"He was able to mentor guys his own age."
More than Basketball
Mitchell was an assistant in 2015-16 with the Minnesota Timberwolves when head coach Flip Saunders was diagnosed with cancer. Mitchell became the interim coach and he stayed on after Saunders died a month later.
Center Karl-Anthony Towns was a rookie then. The first overall pick out of Kentucky. And just 20 years old. He says Mitchell taught him plenty of things on the court, but that's not what resonates today.
"When you come into the league as a young punk, you're trying to find your way," Towns told The Daily Memphian. "The best part was just sitting in his office talking about life, challenging me to be the best I could be, the best human I could be.
"He's funny, charismatic. I was blessed to have a year with him."
Even as he scrutinizes the smallest, on-court moments, the ultimate big picture is never out of Mitchell's view. Mitchell has known much loss in his life. Friends, immediate family, teammates … all taken too soon, some of them dying under tragic or mysterious circumstances.
In 2000, Minnesota teammate Malik Sealy died in a head-on traffic collision; the driver of the pick-up truck that hit him, drunk and traveling the wrong way, was sentenced to four years in prison.
"When Malik was killed, I was the one that went to the house that morning and told his wife," Mitchell said. "I realize how precious life is."
Mitchell also was playing with the Timberwolves in 1995 when they used the fifth overall pick on a kid straight out of high school, Kevin Garnett. Mitchell was 32, his old-man spirit already refined.
"He taught KG how to be a pro," Lowe said. "And KG will tell you that."
Even before Mitchell lost his friend Malik, he had been to too many funerals. He listened to what people said at their lowest hour, why they loved and what they respected about the person who was gone, and it made the nightly box score accounting of life in the NBA even more trivial.
So when he saw a young Kevin Garnett walking around with all this self-imposed pressure riding on his shoulders next to that Hall-of-Fame potential, Mitchell pulled the curtain back, got real:
"Young fella, I don't care what you do – everybody's not gonna love you in this game.
"But when they lay you down in front of family and friends and people get up and talk about you, do you really want them to talk about what kind of basketball player you were? Or what kind of man you were?"
Tough Enough
Everyone has to fit into a neat category.  So on the Memphis coaching staff Penny is the star first-time head coach. Miller is the players' buddy. Tony Madlock, Penny's teammate at Memphis back in the day, is the one with 20-plus years of college coaching experience.
And Sam Mitchell is the "tough guy." It is a label that makes him laugh. Already there have been times when Hardaway has gotten into a player and it was Mitchell who sought to balance the emotional temperature in the room.
"I'll just walk by and go, 'Where's your ass at? Because Coach just tore you a new one,' " Mitchell said. "Just to lighten it up."
Mitchell played for a yeller in both the CBA and NBA in the late Bill Musselman. Other players who hadn't had the privilege would ask Mitchell how he withstood it.
His answer is a story about a CBA teammate, a player named Don Collins, who was in a car accident that put him in the hospital.
"You know when he woke up who was sitting next to his bed?" Mitchell said. "Not his mom or his dad or his girlfriend. The first person he saw when he woke up was Bill Musselman. When I played for the Indiana Pacers, Larry Brown would give you the shirt off his back. You could call Larry at 3 o'clock in the morning with a personal problem.
"If I know my coach cares about me, I can take tough love from him. When I'm out there on a guy, I never let him leave practice thinking Coach is mad at me. I put my arms around him, hug him, and tell him, `Yeah, we had a tough day today, but we grew today.' "
Lowe, who coached with Mitchell in the NBA, says of Mitchell's style, "Sam worked them hard, but he loved them harder."
That kind of love means accountability. It means taking players through valleys to come out better on the other side.
When he took over for Saunders with the Timberwolves, Mitchell forced two guard Zach LaVine to play some point guard. LaVine struggled. Made mistakes, turned the ball over. He would come into Mitchell's office all but crying and begging to not have to play the point anymore.
"All of a sudden, two months down the road, he can be a point guard and it made him a better two guard," Mitchell said. "Now in the guts of the game, I can put the ball in his hands in the pick-and-roll and he can make a play."
And here Mitchell goes back to his own career, his own limitations: "I made the league because I knew I couldn't dribble with my left hand. I worked on it, but I never took more than two dribbles with my left hand because that third one, I get in trouble. And when I get in trouble that puts the team in trouble."
Fast-forward to this summer and a conversation he had with a Tigers player. "Player X," as Mitchell calls him, says his goal is to play in the NBA. He asks Mitchell what he has to do to get there.
First thing Mitchell does, he reminds the player that he has just given him caretaking responsibility for helping him achieve his dream. Which means when the player doesn't like the instructive yelling that is sure to follow, Mitchell is going to bring up this conversation.
"So one thing I tell him is every day he has to pick up at 94 feet," Mitchell said. "And when he doesn't pick up at 94 feet, I'm on his butt. And when he turns and gives me that look? Hey, fine with me. This is what you told me you wanted me to do to help you.
"But if you let that guy you're guarding have an easy time getting to his spots on the offensive end of the court, you're in trouble. You gotta take his will away, starting at the baseline on the other end of the court so by the time he gets to the scoring position, he's just too worn out to want and even deal with it."
What Mitchell doesn't tell the player, but that is also true: If he has a path to the NBA, it is less likely to look like Penny Hardaway's or Mike Miller's and more likely to resemble Sam Mitchell's. The guy will be more in line with having a pro career that includes small paychecks in places like Oshkosh, Wisconsin, playing through pain and injuries, grinding to make and stay in the league, than one that includes a $15 million annual salary and a shoe commercial.
Towns, a player who this last season became an NBA All-Star, says one of Mitchell's best attributes is he refuses to let a player settle and lower his personal ceiling.
"He'll hold you accountable to the highest standard," Towns said. "He can translate knowledge to a young player and take them to the next level.
"Memphis got a gem."
Glory Road
In his office, Mitchell goes searching through some drawers and finally pulls out the thick Player Development book he used in Minnesota. Every Timberwolves player is in there. Every player's strengths and weaknesses broken down, and every guy's statistics from practice – not just games – is there in black and white, in excruciating detail.
So, if a guy shot 3,500 threes over the previous month and only made 46 percent of them with no defense, then Mitchell had the data to back up what he'd say to that player: "You're not ready to shoot threes in the game."
The Memphis staff is also charting every move in practice. And using film. The film doesn't lie. Players can believe they're going hard in practice and then they see the film, see the ebb and flow of their energy and effort.
Mitchell tells them: "Look at yourself. If you want to go to another level, if you want to be a team that goes to an NCAA Tournament and makes a run, then when you walk through those doors you gotta put your professional hat on. It's gotta be all about business, all about learning.
"It's the same as when you're in the classroom," Mitchell said. "You know, Bobby Knight said it best: I'm a teacher. I'm just a teacher of basketball."
Teachers use lessons of the past in the present to help shape the future. That's what Sam Mitchell does and Penny Hardaway, Mike Miller and Tony Madlock, too.
Their cumulative well of basketball knowledge goes deep. They could share their personal stories all day and not got to all of them. They don't.
"We never talk to the kids about what we've done," Mitchell said. "I never talk to the kids about one day I played. Coach has never said one thing.
"Because it's not our time. It's their time.
"This is about Memphis. This is about bringing back that history and glory."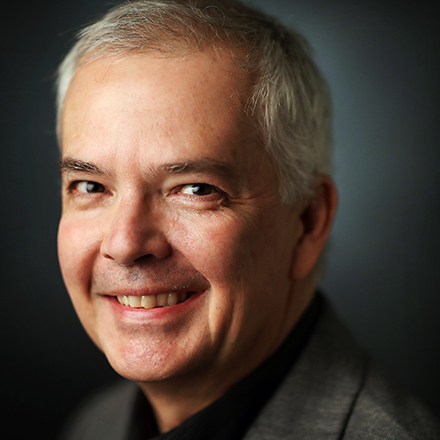 Don Wade
Don Wade has covered Memphis sports since 1998, voted on Baseball's Hall of Fame and the Heisman Trophy, and remains stunned his Kansas City Royals won a second World Series in his lifetime.
---