After first-year issues, Railgarten has 'kind of come full circle'
Diner. Ice cream shop. Ping pong bar. Volleyball. Trivia.
Those are some of the things a visitor would find at Railgarten (2166 Central Ave., at South Cooper Street).
In recent weeks, visitors to Railgarten could happen upon a number of entertainment options, including a silent disco party, live wrestling, a birthday party for one half of Memphis-rap royalty's 8Ball and MJG or a 10th-anniversary concert celebrating Star & Micey.
Most of the fall concerts have been free. Kevin Cubbins, executive director of Beale Street Caravan, a Memphis-based radio show that highlights local musicians, serves as the venue's booking agent.
He books local artists, as well as musicians passing through town, on their way to somewhere else.
"Railgarten is an outlier and it's been exciting to see the musical piece evolve," Cubbins said. "It took a minute to get the national touring acts in the loop because first, it wasn't a big priority, and second, you make a pitch to an agent and they look at pictures of the place and they can't wrap their heads around it.
"We're over that hill now, but yeah, it's not a traditional setting."
Cubbins said he looks for "original acts of all stripes that take pride in what they do and really bring the energy."
"Some of our most memorable nights flow from collaborations with folks like DJ Witnesse, Redeye Jedi, Chinese Connection Dub Embassy, Boo Mitchell, Star and Micey, Elliot Ives, Kid Maestro and (Memphis record label) Unapologetic," Cubbins said.
"I'm just like, "here's this platform, here's my calendar, let's do something crazy. K?' and off we go. And isn't that how most great things in Memphis always seem to start?"
The venue did not get off to a smooth start last year. The city ended up shutting down parts of the venue because of permitting issues with the shipping containers on site. There also have been  well-publicized parking concerns.
"We've kind of come full circle now, we sort of had to get through that, financially, regroup and figure out what to do," said partner Martha Hample. "And now that we've come through full circle, we're really at little over a year since we got back open. And figured out where we were going and what people wanted."
Hample said that Railgarten has tried to be cognizant of the needs of the neighborhood and people who live around it. That includes leasing lots of neighborhood businesses, doing valet parking on weekend, bike racks, the new-to-Memphis Bird scooters, Lyft and Uber ridesharing coupons and by employing people, especially on the weekends, to monitor lots to make sure people are not parking where they should not.
Charlie Ryan, who owns the Urban Outfitters and former Todd Hall buildings across the street from Railgarten, in addition to others, disagrees that Railgarten has resolved their parking issues.
"It's not gotten better, it's gotten worse," he said. "And they've done nothing to make it better."
Residential ire, however, seems to have moved from Railgarten to Hattie B's Hot Chicken located on South Cooper Street at Harbert Avenue, a few blocks to the north of Railgarten. Idlewild Historic District residents using the Nextdoor neighborhood social network have complained recently about Railgarten's patron parking and noise (specifically, the levels and hours). Some neighbors living nearby place orange cones in front of their houses, and there are red "No restaurant parking" signs in front yards.
On Nextdoor, some of the residents who have complaints about Hattie B's have also said that Railgarten has made a significant effort to work with neighbors to find a compromise.
Railgarten's shows picked up around its first anniversary of re-opening in May. Since then it's been "show after show after show," Hample said.
"We try to make the shows free as best we can," Hample said. "Sometimes if we do a pay-per-view or something like that it's not free, but the outdoor concerts we try to make them all free, we want them to be available to everyone.
"We try to do a cross-section of all kinds of music," he said. "Lots of it local. Lots of it bands coming through town, maybe from Austin, on their way to gigs in Nashville and they'll call our booker and say, 'We've got a day to kill, can we slot?' " So, we pick up a lot of interesting shows that way and we can usually get them inexpensively, because they already have bigger shows booked in those bigger cities. So that's really great."
Cubbins said the level of talent in Memphis is second to none, so it makes sense to promote it. "Memphis is an amazing and diverse city, brimming with legacy and vibe, and with music being perhaps the most powerful piece of our shared identities as Memphians, I like our programming to reflect that," he said.
Kids and dogs are welcome at Railgarten, which Hample said was always intended to be a "public space."
"We try to be careful in curating music that's going to work earlier in the nights so people can bring their kids – it's bluegrass, it's country, it's a little less edgy and leave the edgier stuff for a little later in the evening or say 21 and up," Hample said.
"We want it to be inviting to all, everyone to feel comfortable when they come," said Mason Jambon, who is operations director.
"I think it's big enough, this group can be over there playing this game, this group can be over there watching sports," Hample said. "Everyone seems to be getting that sort of vibe, and respect it."
Hample said that Railgarten is expanding its catering and events. During the winter, the venue plans to add heaters, fire pits and will continue to have Thursday through Sunday programming, weather-permitting.
"Kevin (Cubbins), Martha (Hample) and Taylor (Berger) and I have been talking about being a little more aggressive this January, February with the ping pong bar," Jambon said. "It's a great music space.
"So, we can really operate that space as a music hall," he said. "Like a Lafayette's (Music Room), like a whatever, it holds about 500 people and continue to book through January and February. We didn't do a lot of that last year. It was our first winter, we were trying to feel (it) out. We didn't install the sound system until January. We'll concentrate on that, private parties, as it gets colder."
Hample said Railgarten will probably be a little more selective in the acts they book.
"And I think what you'll see in January and February is more ticketed shows in the music hall, so you move from those big, free events, where you can draw 1,000 people and the economics work for us doing it free, to doing it on a smaller scale, where you may have to charge $5 or $10 at the door," Jambon said.
"But we want it to stay in that $5 to $10 range," Hample said. "We want it to be available to everybody, or most everybody."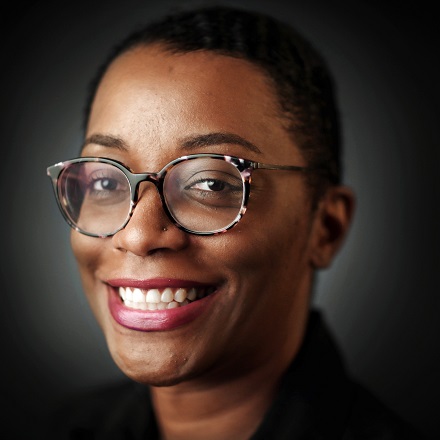 Elle Perry
Elle Perry covers arts and culture and other news for the Daily Memphian. She is a native of Memphis and a two-time graduate of the University of Memphis. Elle previously worked for the Memphis Business Journal and has written for publications including The Memphis Flyer and High Ground News.
---