Central States' failure could impact thousands of Mid-South retirees
Penny Pilgrim, Willie Hardy and Lindon Laxton worked in trucking for decades, faithfully paying into a pension fund that promised a solid supplement to Social Security in their old age.
Each retired more than a decade ago, believing the Central States pension would be there for them for the rest of their lives.
But the Memphians are now in the unenviable position of watching nervously from the sidelines as Congress explores solutions to a projected Central States bankruptcy in 2025.
An estimated 400,000 retired Teamsters, including thousands of Memphians and about 7,700 Mid-South residents, could lose billions in future income if a fix isn't found.
"I don't want to lose one nickel," said Laxton, 75, a retired driver for Roadway Express. "What they're trying to do is pull a pillow out from under my head, and I don't like it."
Hardy, 75, is president of the Tri-State Teamsters Retirees group.
"I don't feel good about it at all and most of the retirees don't feel good about it. It's nothing we've done that's caused them to try to take our pension away from us," Hardy said. "This is the reason we're fighting so hard to keep what we earned. Nobody gave it to us. We earned it. We took less raises so we'd have something in retirement for our families."
Congress formed a bipartisan committee on multiemployer pension plan reform in February. The committee has a Nov. 30 deadline to make a recommendation.
Solutions could range from shoring up troubled pensions with government-backed, low-cost loans to reducing benefits, or something in between.
The preferred solution of many Teamsters retirees is the Butch Lewis bill, which would maintain current benefits. It's named for a retired Teamster who was an outspoken advocate of pension protection before his death in 2015.
The bill faces an uphill battle with Republicans in control of Congress and White House. And proponents of a bipartisan compromise argue it would face tough sledding even if Democrats won a majority in mid-term elections Nov. 6.
Protect Our Workers Earned Retirement (POWER) Now, a coalition of businesses, workers and retirees, is urging the committee "roll up their sleeves and produce a solution that can be supported by Republicans and Democrats and get signed into law," said Power Now chairman Connie Mack IV. Mack is a former Florida GOP congressman turned lobbyist.
"There are some on the right who will not support anything that looks like the government is bailing the pensions out, and there are those on the left that won't support anything, frankly, unless the government does bail them out," Mack said.
"So when you have that sort of political lineup, it forces a solution that people on the left, people on the right, are not going to like, but you've got to put together the votes to get it done," Mack added.
Experts have traced the funds' troubles to factors including insufficient contributions to support the level of benefits, tepid investment returns, lax controls on companies pulling out of plans and the aging of workforces, with retirees far outnumbering active workers.
A wave of trucking company bankruptcies thinned the pool of plan participants, and Central States took a hit in 2008 when United Parcel Service was allowed to pay $6.1 billion to pull out of the fund and start its own pension fund.
Compounding the problem is the fact that the federal Pension Benefit Guarantee Corp.'s safety net program for multiemployer pensions isn't strong enough to take over benefit payments if the plans fail.
If Central States fails, it would have a major economic impact. In four congressional districts that touch Greater Memphis, nearly $900 million in lifetime pension benefits is at risk for 7,726 retirees, according to Voices for Pension Security.
Tennessee counts 15,443 Teamster retirees who are at risk of losing estimated lifetime pension payments of $1.8 billion, says Voices for Pension Security.
"That's going to be a tremendous impact, because retirees spend a lot of money," said Hardy, who retired in 2002 after 32 years with Roadway Express and the Teamsters union.
And the Central States fund is just the tip of the iceberg. It's the largest of about 100 at-risk multiemployer pension plans that provide incomes to more than 1 million retirees.
Taking advantage of a 2014 change in pension law, Central States' managers sought permission in 2016 to cut benefits by up to 55 percent in what was billed as a move to stave off insolvency.
Teamsters retirees fought back, and the U.S. Treasury Department rejected the request, despite warnings that the fund would soon be drained unless benefits were reduced.
Hardy said Tri-State Teamsters Retirees has been rallying members to write or call congressmen and advocate for protection of pension benefits.
During a monthly meeting at the Teamsters union hall on Brooks, Hardy said telephone and letter-writing campaigns are targeting Republican lawmakers because "most of the Democrats are on board with us."
"We are advocating no cuts at all," Hardy said. "We're not asking for a bailout. What we are basically asking for is for a loan to be paid off over 30-plus years. It's not like the auto industry where the government stepped in and bailed them out."
Hardy and others complained about lack of updated information since the committee's last public hearing in July.
Mack said he understands the frustration about lack of news, but the silence doesn't mean the committee is idle. "I think politically both sides are having discussions, putting things on the table and trying to work some of these things out. Whether they're making much progress, I don't know," Mack said.
Pilgrim, 75, called the Butch Lewis bill "the best outcome for us" but added, "I think there's a lot of controversy still about helping out in any way. If we lose this, it's going to hurt the nation. With the cost of living, I'd have a hard time getting by."
Pilgrim worked for Yellow Freight for 30 years as a driver, dock worker and dispatcher. She's fighting to preserve a $2,500-a-month pension.
"That's what we're hoping for, to not get any cut or not a very drastic cut," Pilgrim said. "We can't afford it. That's all there is to it. If they do cut it drastically, there will be a lot more people on welfare, because that's the only out some people have."
Hardy said the looming threat of a Central States bankruptcy has had an impact on his lifestyle. His pension is $3,200 a month.
"I haven't tightened up where I'm not doing things, but I have cut back and tried to get some bills paid off in case it does run dry," he said.
Laxton is optimistic because Congress has taken notice, but mindful that retirees and the public need to keep pressure on Congress to do the right thing.
"Now we have more politicians on board, Democrats and Republicans, that are supposedly going to help fight this," he said.
Laxton retired from Roadway Express in 2000 with a monthly pension of $3,300. Since then he has worked part-time in security. He said he works as much to stay active and healthy as to have an extra income.
It angers him that Central States hasn't managed the money better.
"The thing about it is, the monies we put in should be assuring us of retirement. I worked 35 years, and when I retired, I promised my family everything would be all right."
The 16-member Joint Select Committee on Solvency of Multiemployer Pension Plans is led by Sens. Orrin Hatch, R-Utah, chairman, and Sherrod Brown, D-Ohio, co-chairman. Tennessee Republicans Sen. Lamar Alexander and Rep. Phil Roe are on the panel.
Ted Goldman, senior pension fellow with the American Academy of Actuaries, testified in an April hearing that failures of multiemployer plans and the Pension Benefit Guarantee Corp.'s backstop for those plans could cut plan participants' benefits 90 percent or more.
"The status quo is not sustainable," Goldman told the committee. "These losses have the potential to impact the broader economy."
After public hearings this spring and summer, the committee turned its attention to cataloguing potential solutions and determining what each would cost taxpayers.
"This is a very complicated issue," Alexander said in a statement, "and I'm hopeful the committee can reach a resolution that will be in the best interests of Tennessee workers, retirees and taxpayers."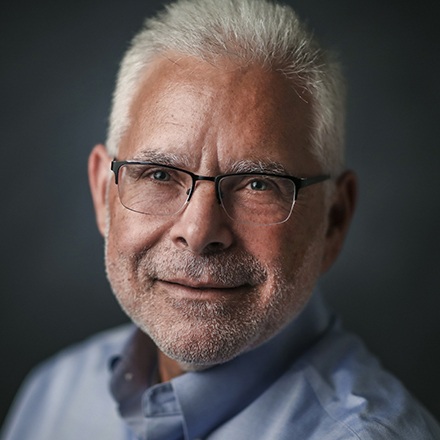 Wayne Risher
Business news reporter, 42-year veteran of print journalism, 34-year resident of Memphis, University of Georgia alumnus and proud father and spouse of University of Memphis graduates.
---