Amateur sports the way it ought to be
At Rhodes, new AD Portia Hoeg appreciates that the term 'student-athlete' is the natural order of things
The college basketball player might have become a college coach. She had the aptitude for it. Not to mention the will.
Portia Hoeg was a 5-foot-6 guard – "I liked to think I played bigger," she said – and she was intent on going where she believed she needed to go. Her mother, Venetia Lowe, who was also her first coach, remembers this well, recalls that with her speed and 3-point shooting ability, Portia could have minimized the risk of contact.
It wasn't her style.
"She was determined to go into the lane and I told her to stay out of there, that those big girls would knock the crap out of her," Mom said. "But she went anyway."
All these years later, Portia Hoeg, 39, is the new athletic director at Rhodes College. She once coached some fifth-grade girls – and enjoyed it – while interning for the Women's Basketball Coaches Association near Atlanta.
But she quickly figured out she didn't want to make coaching a career. For there was a fear that the same fire that fueled her drives into the lane, no matter the consequences, would mutate into something less pure than making the right play at the right time.
"I was afraid I'd lose my passion for the game," she said.
And perhaps never find her best career direction.
Hoeg grew up in Duncanville, Texas, near Dallas. Her mother instructed her in the finer points of the game and they employed an air hockey table to improve Portia's quickness; she became adept at stealing the ball with what her mother likes to call her "spider hands."
When she was a senior in high school, her team went 40-0 and won the state championship. Hoeg says she had a "high basketball IQ," and as if to prove it she adds this salient detail: "One of my teammates was Tamika Catchings."
While Catchings went on to win the Naismith Women's College Player of the Year Award at Tennessee, multiple Olympic gold medals with Team USA and become a seven-time All-WNBA First Team selection, Hoeg played at Division III Trinity University in San Antonio. In fact, she competed against Rhodes.
It's here that a couple of family disclosures must be made: Mom, to this day, is a diehard Spurs fan. Portia Hoeg, although already planning to attend Grizzlies games at FedExForum, remains a huge Dallas Mavericks fan.
"I'm a Tim Duncan girl all the way," Lowe said. "He never committed a foul, not my Timmy."
As for Portia, she came by the Mavericks fandom honestly because she grew up in that market.
"There were some low moments, but Dirk (Nowitzki) brought us a championship," she said. "And I love Mark Cuban as a businessman and what he's able to do with the city and building the Mavericks."
The blending of sports and business long held appeal for her, with Venetia saying that she remembers her daughter speaking of one day becoming an athletic director as far back as junior high.
Hoeg came to Rhodes this summer after a six-year stint as director of athletics and recreation at Allegheny College in Meadville, Pennsylvania. She had oversight of 23 varsity sports, as she does now here. She also oversaw multiple facility improvements on the Allegheny campus, including renovations of the athletic training center and football locker room. And she helped start two new sports: men's lacrosse and field hockey.
Prior to her time at Allegheny, she held assistant and associate athletic director posts from 2004 to 2012 at Lake Forest College in Illinois.
Rhodes president Dr. Marjorie Hass first met Hoeg when they served together on an NCAA Division III Management Council. Her impression: "She was a rising star in college athletic administration."
Of course, as the fall semester was starting this year, all the national news about athletic administration had been less than positive. Ohio State slapped coach Urban Meyer's wrist with a three-game suspension after evidence surfaced that Meyer knew for some time about the allegations of a former assistant coach's abusive treatment of his now ex-wife.
And there was University of Maryland president Wallace D. Loh saying publicly that the school "accepts legal and moral responsibility" for the mistakes made by athletic training staff at a workout that ultimately resulted in the death of a 19-year-old football player from heat stroke; Maryland coach DJ Durkin was placed on administrative leave.
People hear what Hoeg does for a living, and they ask if she has to try and please all-powerful coaches and navigate misplaced values on her college campus.
"There's a cloud over the NCAA and all of college sports because of that," she said. "We have 440 institutions that are Division III and you won't hear of the great things they're doing, what student-athletes are doing in the community, and how they're going on to become doctors and lawyers and changing the world, but still playing the sport they love at a really high level.
"Not being the judge or the jury, but (those high-profile coaches) are role models to those young men and a whole slew of people in the community."
Put another way: The term "student-athlete" does not get turned around at Division III schools such as Rhodes. It's the actual order of things.
To that point, during the 2017-18 school year Rhodes had four teams and several individuals compete in NCAA championship events. They led the Southern Athletic Association with 322 athletes on the academic honor roll.
"My livelihood, nor the livelihood of our coaches, is dependent on wins and losses. Nor revenue," Hoeg said. "It's so much greater than that. We're looking at grade point averages; are they good people? We get to deal with the holistic aspect of student-athletes and we get to know them as people and we're writing reference letters so they can go on to grad school or Teach for America or right into the job force.
"I've been at institutions that had DI and DII transfers because they didn't like how they felt owned. Here, they feel more like it's their experience and what they make of it.  And that's much more akin to my experience and belief when it comes to amateur sports."
Meanwhile, once she caught up in the new job, she may find her way back to the court. Even if her well-trained "spider hands" aren't quite as quick as they once were.
"I've been known to play noon hoops," she said. "At my last institution, I did play intramurals with a staff team. We were called Post Prime. The body is no longer as able as the mind remembers."
Editor's Note: Hoeg's mother's name is Venetia Lowe. She was misidentified in a story posted Monday, Sept. 17.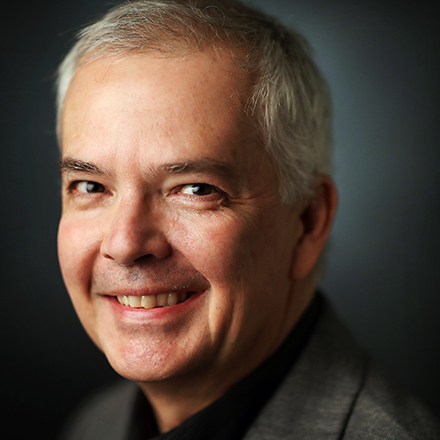 Don Wade
Don Wade has covered Memphis sports since 1998, voted on Baseball's Hall of Fame and the Heisman Trophy, and remains stunned his Kansas City Royals won a second World Series in his lifetime.
---