Grizzlies Postgame: LeBron James and Lakers hand Grizzlies biggest 'home' loss of the season
Late in the third quarter at FedExForum, Lakers forward Kyle Kuzma ran down an offensive rebound, one of the Lakers' 19 on the night, and whipped the ball to LeBron James, who exploded over Marc Gasol for a dunk, landed on the floor, and bounced up the stanchion behind the basket, as if the hardwood were instead a trampoline.
James punctuated the moment with a little shoulder roll for the fans taking video or snapping pictures or just standing agape along the baseline, and then banged forearms with teammate Tyson Chandler in celebration.
Hammer, nail, coffin.
That's only for the home team? Well, historically, when LeBron James or the Los Angeles Lakers roll into a town, that's pretty much what it feels like for them. Now that these two institutions of NBA celebrity have joined in unholy matrimony? The backdrop was a sea of shiny, recently purchased #23 Lakers jerseys.
Half a minute after that big dunk, James returned the favor, finding Kuzma in the corner for a kind of coda, a three-pointer that pushed the Lakers lead to 26 and prompted a Grizzlies timeout. The rest of this book was a series of empty pages. It ended up 111-88, the Grizzlies falling to 15-10 and the Lakers stepping past them in the Western Conference standings at 16-10.
---
---
After the game, head coach J.B. Bickerstaff must have peaked at my notes before he sat down to address the media.
The Grizzlies were coming off consecutive wins against two other Western Conference playoff contenders, the New Orleans Pelicans and Los Angeles Clippers, and they hadn't lost a game by double digits since a 17-point loss in Golden State more than a month ago.
Watching it unravel against the Lakers, I flashed back to some random night in a corner of the Pyramid, where then head coach Hubie Brown was pontificating after a big win or loss. (I don't remember which.)
"There are always five games a year when you just don't have it and you're going to lose and there's nothing you can do about it. And there are five games a year when everything's going right and you're going to win. The season is about what you do in the other 72 games," Brown said, or something to that effect.
"We just didn't have it tonight," Bickerstaff said, echoing Brown. There have been nights this season, after a loss, where Bickerstaff has taken to the dais angry or spent. This wasn't one of them.
"I think our guys have shown who they've been, how competitive they are. Tonight, we just didn't have it. Early on, we got a little demoralized because we got some open looks, especially in that first quarter. We created some wide-open looks for one another and they just didn't go down. From that point forward, we just couldn't dig out of the hole. But again, I think they've earned our respect as a group in that locker room and on the majority of nights, we get more than that. Tonight was just one of those nights. It's time to move on to Denver."
The Grizzlies shot 2-13 from three-point range in the first quarter alone and trailed 63-40 at the half.
After falling behind by 28 early in the third quarter, the Grizzlies settled down and put together 12-0 run to cut their deficit to 16 and give the game a little life. The Grizzlies didn't convert a field goal again for six minutes, during which time James and Kuzma had closed the door.
It was the Grizzlies' biggest loss since their 28-point opening night disaster in Indiana and only third double-digit loss of the season, their first at home.
Only time will tell, but in the moment this one didn't feel like a sign of anything. It just felt like one of those nights.
By Hubie Brown's math, the Grizzlies have three more of these awaiting them, but don't tell JaMychal Green that.
"We can't play like this ever again this season," Green said after the game. "We had enough of those games last year."
Man of the Match
LeBron James will turn 34 in a few weeks and his combination of power and speed is still a shocking thing to witness in person. When he's in space, approaching defenders, and taps the gas a little bit, you don't just see it, you feel it.
Coming off his best game of the season, Kyle Anderson got the main call on James and forced him into tough shots -- contested fadeaways, leaning layups -- which James was only too happy to convert.
The Grizzlies have gotten used to foul trouble from their bigs this season, but against James it was Anderson's turn. This led to a first for the Grizzlies this season: A JaMychal Green-Jaren Jackson Jr.-Marc Gasol frontcourt.
Bickerstaff felt going into the game that Green was probably his second-best defensive option on James.
"We wanted to keep size on (James) as much as we possibly could. JaMychal has the foot speed and the quickness to be a pest defensively, so going in we thought if we got in foul trouble, he was the guy that we wanted to put on him."
James finished 20 points, eight rebounds, nine assists, and two steals on 9-18 shooting. A modest night by his standards, but it was all the Lakers needed.
Hometeam honorable mention: The game getting out of hand early gave Wayne Selden a chance to play after falling out of the rotation, and Selden acquitted himself well, leading the Grizzlies in scoring with 17 points on 7-12 shooting. Selden added five rebounds and four assists (tied with Anderson for team high), and the Grizzlies were only outscored by three points in Selden's 21 minutes.
Clips of the Night
The aforementioned LeBron James detonation:
Throw it down, @KingJames!!#LakeShow (??: @SpectrumSN) pic.twitter.com/dHrxUYf9jT

— Los Angeles Lakers (@Lakers) December 9, 2018
And, for some home-team rep, Jaren Jackson Jr., who didn't exactly have a good game, but did rebound a bit from his lost night in NOLA, with 11 points, eight rebounds, and two steals.
Catch the rook bamming in traffic pic.twitter.com/AXd7dyhU7K

— Memphis Grizzlies (@memgrizz) December 9, 2018
Nightly Numbers
Three-point shooting has historically been a problem for the Grizzlies. Rebounding was thought to be a major problem heading into this season.
Both were disaster zones in this one. The Lakers connected on 16-41 three-point shooting, while the Grizzlies hit 6-30 (20 percent) from three. Meanwhile, the Lakers gobbled up 19 offensive rebounds.
Some perspective: On the season, the Grizzlies were shooting 37 percent from the three-point line, seventh best in the league, going into the game. And they had worked themselves up to 11th in the league in defensive rebounding, a placement that could well improve going forward after the addition of Joakim Noah.
Now three-point defense? That was a big contributor to the team's recent skid and a real point of concern.
The Matchup
These two teams' benches provided a couple of doppelganger situations.
At one point, Lance Stephenson and MarShon Brooks were guarding each other.
Stephenson, aka "Born Ready," was a cult hero of sorts on the 28-player, injury apocalypse Grizzlies of 2015-2016. When the Grizzlies brought in Tyreke Evans last season, he was thought to be (and was) the better version of Stephenson's tunnel-vision, off-the-dribble, power-scorer game.
When Evans departed for Indiana this summer, the hope (still pending) was that Brooks would be "Cheap Tyreke" (credit: Chris Vernon), providing a slightly lesser version of Evans' game at a far lesser price.
So this matchup was a kind of Pre-Tyreke vs. Post-Tyreke comparison. Verdict? Stephenson finished with nine points and five rebounds on 4-10 shooting. Brooks scored only two points on 1-4 shooting. Born Ready takes this one.
Then again:
LeBron's reaction after Lance's incredible dunk attempt ?? pic.twitter.com/yDtBdeGX2C

— NBA on ESPN (@ESPNNBA) December 9, 2018
Up front, backup centers Tyson Chandler and Joakim Noah are living parallel lives. Each is a former All-Star and Defensive Player of the Year (2012 for Chandler on the latter, 2014 for Noah) who has battled injury and decline and who had been bought out by a bad team earlier in the season (Knicks for Noah, Suns for Chandler). Each now finds himself providing toughness, rebounding, and vet leadership in reserve for a playoff contender.
Verdict tonight? Chandler had 14 rebounds in 22 minutes. Noah shot 2-8 and had five rebounds in 18 minutes. Chandler takes this one.
Elements of Style
Former University of Memphis star and current Memphis Hustle regular DJ Stephens made his first Grizzlies game appearance since signing a two-way deal in offseason. His first bucket? A dunk, of course:
OKAY @DdotJAY30 ?? pic.twitter.com/3cWkknOUJ1

— Memphis Grizzlies (@memgrizz) December 9, 2018
The Tweets Were Watching
A visiting team assessment from happier, more innocent times, i.e. before the game:
I love Memphis' Jaren Jackson...That boy can PLAY...He's Rasheed Wallace on OFFENSE and BEN Wallace on DEFENSE...The Perfect combo of those 2 champions...Wat a great future he has...Daddy taught him well...

— Mychal Thompson (@champagnennuts) December 8, 2018
Let's tip the hat to our friend from Nashville, making his annual-or-so pilgrimage down I-40 for a game:
One of the the most unique athletes of my lifetime and lebron james pic.twitter.com/KKT20JwpMY

— Fastbreak Breakfast (@fastbreakbreak) December 9, 2018
Arena Action
I'm a big fan of the Grizzlies' in-arena music (Kid Rock excepted). Some selections tonight felt like running commentary.
Kanye West, Jay-Z and Rihanna's "Run This Town" (refrain: "Who's gonna run this town tonight?") lingered in the air just before the game began, fitting for a "home game" that only partly felt like one.
To start the second half, a Kyle Kuzma three-pointer, which pushed the Lakers lead to 66-40, was soundtracked by a riff from the 1983 Yes hit "Owner of a Lonely Heart." Accident? Maybe, but it felt about right.
The preponderance of Laker (Faker?) fans was not new or unusual, of course. A couple of weeks ago, Denver Nuggets coach Mike Malone made national NBA news when he was asked about the same situation in his team's arena.
His team beat the visiting Lakers 117-85 that night, so he got to enjoy the scene a little bit more. His quote:
"You're either with us or you're against us. LeBron is arguably the best player ever. When he comes to town, the Lakers and their fans carry. As long as their fans go home disappointed, that's all I care about. The Warrior fans can come in here, the Celtic fans can come in here. The Laker fans can come in here. But take that L on the way out."
Where They Stand
The Grizzlies fall to 15-10 and swap places in the Western Conference standings with the Lakers, who improve to 16-10. 
Looking Ahead
The Grizzlies will have Sunday off and will hit the road to face the Denver Nuggets on Monday night, with an 8 p.m. (Central) tip. The Nuggets entered the weekend with a share of the West's top seed, but are likely to be without two starters, guard Gary Harris (right hip injury) and forward Paul Millsap (broken toe). 
Announced Attendance
17,794, the first announced sellout of the season for the Grizzlies. 
Deflections
Still clearly limited by the dislocated finger he suffered in the second half in New Orleans on Friday night, Mike Conley scored 12 points but on only 4-12 shooting. It sounds like Conley will continue playing through the pain.
Given the extensive mop-up time, there were a lot of questions on social media about why rookie guard Jevon Carter didn't make his NBA debut. Carter was not on the active roster and was, in fact, a DNP for the Memphis Hustle in the team's win over the Austin Spurs on Saturday night. Carter suffered some kind of (apparently minor) knee injury in the previous game. 
Lakers rookie Isaac Bonga entereted the game midway through the fourth quarter and scored his first NBA point at the free-throw line following a Joakim Noah technical. Bonga was born on November 8, 1999 and is about two months younger than Jaren Jackson Jr., making them the youngest and second-youngest players in the NBA, respectively.
Brandon Ingram, the Lakers' third-leading scorer on the season at 15.2 points per game, missed this one with a sprained ankle. 
Memphis native Johnathan Williams, who has played six games with the Lakers while serving on a "two-way" NBA/G League contract, was not on the Lakers' active roster for the game. 
Before the game, Lakers' coach Luke Walton was asked what impact his brief period as a University of Memphis assistant coach had on where he is today. Walton said, "It helped. It furthered my interest in the coaching world. I went back and played for a few years after that, but it was pretty evident to me that coaching was what I wanted to do when I got done playing." He later said that he didn't know Penny Hardaway well, but that Lakers assistant Brian Shaw was close to the current UofM coach. Walton ended his pregame remarks with a "Go Tigers." 
Speaking of Penny, he was in the house, sitting next to the Lakers bench.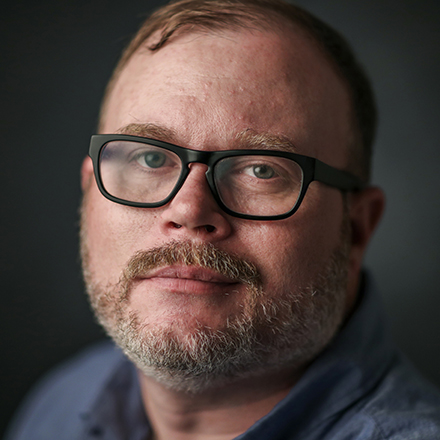 Chris Herrington
Chris Herrington covers the Memphis Grizzlies and writes about Memphis culture, food, and civic life. He lives in the Vollentine-Evergreen neighborhood of Midtown with his wife, two kids, and two dogs.
---