Soccer bar to offer many ways to embrace the game
Soccer City 901 could be called a soccer bar, soccer grill, soccer venue or even soccer grounds, but by whatever name the new business will be a celebration of The Beautiful Game.
A renovation project started this week at 5560 Shelby Oaks to convert the long-gone Jim's Place East and its surrounding three acres into a soccer version of Midtown's Railgarten.
Activities inside and out, a bar here and there, vast patio, things for kids to do, ice cream, tacos, stages, soccer fields, all under the shade of the ground's mature oaks, cedars, magnolias and other trees.
Couple and co-owners Roberto Cantu and Sylvia Leon have been operating an event center at the northeast Memphis site for a year or so, but closed Casa Leon on Dec. 31 and started on Monday transforming the place into the future Soccer City 901.
If all goes to schedule, Soccer City 901 will open before April.
Inside and outside
The place will offer 15 or so large-screen televisions tuned to soccer games, although other sports will be shown as well.
The low-slung, converted house that is now about 12,000 square feet will feature bars, dining rooms, a VIP event room and a room of foosball tables.
There will be an indoor stage upon which youth soccer team members can be presented their ribbons and trophies from the coach, or where bands can play if the weather's bad.
The whole place will be festooned with soccer images, soccer logos, soccer paraphernalia. Even the dining tables will be decorated with flags of nations passionate about their soccer.
"We'll have soccer things on the walls, of course," Leon said. The business will likely issue "loyalty cards" tailored to each customer's favorite team. "Whenever they go to sign up, we'll see who's their favorite team. We can do events for when teams are playing, and can do watch parties."
Outside on Thursday, a man operating a compact excavator quickly moved scoops of gray, crushed aggregate from a big pile to a corner of the leafy grounds. That's where Cantu and Leon are building two, smaller-than-regulation soccer fields.
Nearby, about 40 rolls of new artificial turf was stacked, waiting to be unfurled. The simulated grass will be stretched over the compacted aggregate to create the fields where Soccer City 901 customers can play five vs. five matches. (Regulation soccer has 11-player teams).
"We will have two soccer fields and an outside stage and patio and inside foosball tables and some kind of dessert shop,'' Leon said. "We want kids to come and that attracts kids, too.
"It's going to be a little bit of everything."
Leon grew up in Venezuela, came to Memphis as an exchange student and stayed. Cantu is an electronics engineer who grew up in Mexico and came to Memphis where his dad started working at FedEx 18 years ago.
Cantu opened Cantu Computers on Summer Avenue 15 years ago and closed it last year to start the Soccer City 901 project.
Using wasted space
Their Casa Leon event venue succeeded, but only on the weekends.
"The event venue only runs on Saturdays and sometimes on Friday so it was not as busy as we wanted it,'' Leon said. "It's a huge space and without anybody using it (Monday through Friday), it was like a waste of space."
The couple is serving as their own general contractor for the renovation, overseeing the various construction crews that come to create the patio, build the soccer fields, add a bathroom, add a larger bar, expand the kitchen and other jobs.
They had already renovated the long-vacant restaurant for Casa Leon, so the new construction won't be extensive.
The menu will be a mix of tacos and "more American food,'' Leon said. "We don't want to make it fast food, but food that comes out fast. If (customers) have a game we don't want them waiting 1.5 hours for a meal."
Creating community
Leon and Cantu want to create a gathering spot for soccer lovers, a place with a sense of community.
They feel Memphis has no restaurant or bar dedicated to the soccer theme, and believe they are meeting a growing need.
Many fans don't simply want to watch a World Cup match alone at home, for example, but with a gathering of like-minded fanatics who wear their team's jersey, wave the national flags and cheer or groan together, Leon indicated.
"I'm from Venezuela,'' she said. "When the World Cup comes, it's like the whole country stops. People don't work."
She and Cantu were challenged to find watch-party venues in Memphis during last summer's World Cup matches. "We want people to relate with each other and meet with each other," she said.
The couple are keenly aware that Memphis this spring joins the United States Soccer League with its team called Memphis 901 FC. The 17 home games will be played at AutoZone Park.
"Soccer is growing so much in the U.S.,'' Leon said. "With the USL coming to Memphis that also starts in March, we thought it was a very good idea'' to open Soccer City 901.
Phase 2
The soccer bar is just phase one.
Cantu and Leon have a deal to lease a large, metal-sided warehouse next door. The building is now used as an import store and distribution site called Young's Trading Co.
They plan to use the structure to house four, smaller-than-regulation indoor soccer fields.
The building abuts the back of the Soccer City 901 property, but fronts Summer Avenue and has a 5529 Summer address.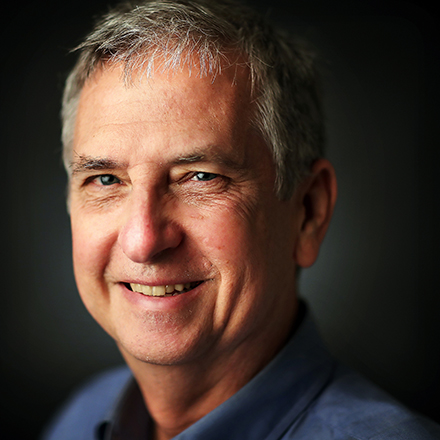 Tom Bailey
Tom Bailey covers business news for The Daily Memphian. A Tupelo, Mississippi, native, he graduated from Mississippi State University. He's worked in journalism for 40 years and has lived in Midtown for 36 years.
---