Lovell only bidder for Stonebridge Golf Course
Businessman Mark Lovell was the only bidder Thursday in the foreclosure sale of Stonebridge Golf Course.
Lovell bid $1,020,623.09 for the Lakeland property that he has owned since 2013 in a partnership with his brother-in-law, Robert Mears, with whom Lovell more recently has had legal disputes.
Lovell and Mears' partnership was called Golf Nation LLC.
Golf Nation fell behind on its loan payments, and the Bank of Bartlett put the 177-acre course up for sale at noon Thursday, Feb. 14, on the steps of the Shelby County Courthouse.
Lovell had told The Daily Memphian that he planned to bid on Stonebridge, expected to win the bidding, and planned to keep the course open and payroll of about 20 employees intact.
---
TOM BAILEY: Developers closely watch Germantown's plans for golf course
---
After the bidding Thursday, Lovell told The Daily Memphian, "We have a golf course. We are going to continue to run a golf course."
Lovell had said he expected to bid an amount that would at least pay the bank what it is owed. "Therefore, I'll pay the loan off to the bank. I'll still be in good standing with the bank," Lovell said earlier this month.
Golf Nation had purchased Stonebridge from Textron Financial in 2013 for about $1.5 million.
Lovell has said he'll keep the course employees employed, continue honoring memberships at the semi-private course, keep maintaining the 18-hole course and assure homeowners who line the fairways that the course will not turn to weeds.
Lovell is founder and president of the annual Delta Fair at Agricenter International as well as other fairs, boat shows, hunting and fishing shows that are part of his Universal Fairs. He also owns the Counce Marine boat dealership in Memphis.
Stonebridge was opened in 1973 and has been hosting about 28,000 rounds of golf the last few years, Lovell has said.
The course fronts the south side of Interstate 40 from U.S. 64 to Davies Plantation Road.
Photo editor Jim Weber contributed to this story.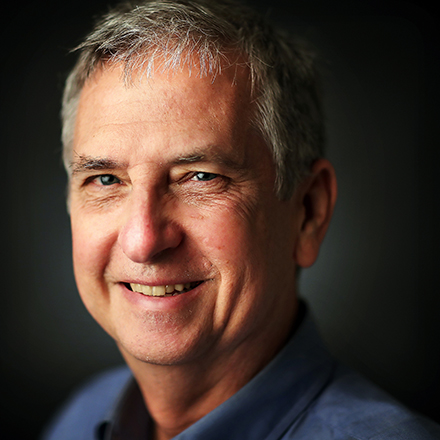 Tom Bailey
Tom Bailey covers business news for The Daily Memphian. A Tupelo, Mississippi, native, he graduated from Mississippi State University. He's worked in journalism for 40 years and has lived in Midtown for 36 years.
---