Discussion continues about front-office changes at FedEx
FedEx Corp.'s recent run of high-level turnover could strengthen the company by putting fresh eyes on business challenges, one analyst believes.
Helane Becker of Cowen was among analysts still searching for answers about the sudden departure of No. 2 executive David J. Bronczek and his replacement by Raj Subramaniam as president and chief operating officer.
Becker praised Subramaniam, calling him a "natural fit" for new and expanded roles, but she worried about Subramaniam taking on too many titles.
Bronczek's "personal decision" to retire at 64, after 42 years with FedEx, was announced Thursday, Feb. 14, and the company named Subramaniam, 52, a FedEx employee for more than 27 years, to succeed him. The company said Subramaniam would continue as president and CEO of FedEx Express and co-president and co-CEO of FedEx Services.
Other analysts believe Subramaniam may have emerged as the leading candidate to succeed chairman and CEO Frederick W. Smith if or when Smith steps back from a direct role in managing his nearly 46-year-old company.
"This is the fourth management change at FedEx in the past year among the senior executives," Becker wrote. "On the one hand, it is surprising, because everyone who left (Chris Richards, David Cunningham, Mike Glenn and now Dave Bronczek) had been with the company for more than 35 years. This is likely their entire careers. It might be nice to have a fresh set of eyes at the company to think differently about things," Becker said.
She noted rival UPS recently has brought in new executives from outside. "We view this turnover as favorable, especially given the disruption that has gone on in the industry."
UPS additions have included Scott Price, a former Walmart executive, who was named UPS chief strategy and information officer in late 2017 and tasked with helping lead a broad transformation aimed at increasing efficiency and aligning resources to new and emerging growth opportunities.
Richards, who was executive vice president and general counsel at FedEx, left in September 2017; Cunningham, president and CEO of FedEx Express, retired Dec. 31; and Glenn, executive vice president, market development and corporate communications, retired at the end of 2016.
Regarding Bronczek's departure, which is effective Feb. 28, Becker wrote, "We are hopeful neither he nor any of his family members are ill, and that this was a decision based on his belief that Mr. Fred Smith, FedEx's founder, is unlikely to retire any time soon."
Mark Solomon, writing in industry publication Freightwaves, voiced a similar sentiment as Becker about the reason for Bronczek's departure, saying it might be linked to the Jan. 28 elimination of the board's age limit for non-independent board members.
The previous age limit would have required Smith to go off the board after he turns 75 this year.
---
WAYNE RISHER: FedEx sweeps aside age limit for chairman Smith
---
However, the age limit change coincided with the appointment of Bronczek as a second management member of the board. Bronczek gave notice last week to retire from the FedEx board as well as the board of Memphis-based International Paper Co.
Becker said the management changes are probably concerning to investors and employees.
"FedEx is clearly holding its own in the marketplace, and we don't expect that to change, but the management changes are probably unsettling for investors as the company's leadership team has been stable for so long," she said.
"If investors are finding these changes concerning, employees must also be concerned," she said.
Becker believes Subramaniam "is a natural fit for the new and expanded roles. We also believe the company is likely to promote someone else into one of his roles or he could be overwhelmed."
Another industry expert, Satish Jindel, president of SJ Consulting, expects Subramaniam to bring more rapid change across the organization through hands-on management.
Bronczek became president and COO in January 2017, after the company founder decided to hand off the president's role and continue as chairman and CEO. The new position of chief operating officer for FedEx Corp. was also created for Bronczek.
Jindel previously has speculated Richard W. Smith, the founder's son, was being groomed to eventually follow in his father's footsteps, but Jindel believed it would be several years before the younger Smith would be ready for such a role. Jindel once saw Bronczek as someone who might lead the company until the younger Smith was ready.
Richard Smith, 41, was promoted to president and CEO of FedEx Trade Networks in July 2017. The trade and specialty shipping unit expanded a year ago and rebranded as FedEx Logistics earlier this year.
FedEx Logistics, which covers about 22,000 employees worldwide and about 3,000 in the Memphis area, announced plans last week to locate its headquarters in the former Gibson Guitar factory Downtown.
---
WAYNE RISHER: FedEx Logistics announces headquarters at Gibson Guitar building
---
The FedEx executive changes came as the company reaffirmed last week a longstanding goal of achieving a 10 percent companywide operating margin and increasing earnings per share by 10-15 percent a year.
While the U.S. economy remains strong, the company faces slowing economic growth in Europe and Asia.  
In response, FedEx Express is reducing costs through lower variable compensation, a voluntary buyout program, international network capacity reductions, limited hiring in staff functions and reduced discretionary spending. Efforts to increase productivity are continuing, and capital spending is being reevaluated.
The company pulled back in December on a longstanding goal of improving FedEx Express profits by $1.2 billion to $1.5 billion a year by May 2020, in part as the integration of TNT Express in Europe achieves efficiencies and improves performance. FedEx closed on the TNT acquisition in 2016.
"We believe (FedEx) is well positioned to grow its (business-to-business) business in the domestic U.S.," Becker wrote. "In Europe, we continue to believe it will take at least five years to integrate TNT's operations and cost at least $1.5 billion," she said.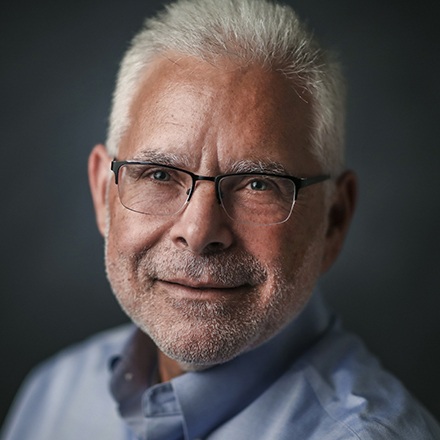 Wayne Risher
Business news reporter, 42-year veteran of print journalism, 34-year resident of Memphis, University of Georgia alumnus and proud father and spouse of University of Memphis graduates.
---