Former Memphis nonprofit director indicted in $1 million mail fraud
The former executive director of the Mississippi River Corridor-Tennessee, a Memphis nonprofit conservation organization, has been indicted on federal fraud charges.
According to a release from U.S. Attorney Don Cochran for the Middle District of Tennessee, Diana Threadgill, 66, falsified documents that allowed the agency to be reimbursed more than $1 million in grant funding it was not entitled to receive.
Threadgill was arrested by federal agents Wednesday morning and was scheduled to appear before a U.S. Magistrate Judge in Memphis later in the day. 
In the indictment, the Tennessee Comptroller's Office identified $1.1 million in improper reimbursements received by the MRTC from March 2011 to March 2017 and alleged that Threadgill, who served as the former head of the nonprofit, ordered the falsification of documents.
"Comptroller investigators also determined Threadgill instructed staff to falsify accounting records," the indictment states.
A two-year investigation was launched by the U.S. Department of Transportation, Office of Inspector General and the Tennessee Valley Authority Office of Inspector General that led to Threadgill's indictment.
The indictment alleges that beginning in October 2011 and continuing until March 29, 2017, Threadgill obtained grants on behalf of MRCT from federally funded government agencies, such as the Tennessee Department of Transportation, the Tennessee Department of Environment & Conservation and the Tennessee Valley Authority.
Investigators said in the indictment they looked into 62 reimbursement requests and payments that the nonprofit received and found 57 had unallowable costs under state and federal laws and grant regulations. The Comptroller's Office reported the findings to federal authorities.
The reimbursements were for architectural and contracting services that were bid improperly, reimbursements that were supported with missing or falsified documentation and reimbursements for personal expenses, including meals, entertainment, fuel and baby shower supplies.
The investigation also revealed the MRCT submitted $176,196 in duplicate expenses submitted on grants paid to the organization.
Additionally, Threadgill sought funding from TVA in March 2017, knowing that the MRCT board of directors had previously voted to dissolve the organization, and received the funding in May 2017.
According to the comptroller's report, when investigators asked Threadgill about items charged after the dissolution, "the executive director stated they were a mistake, and she wanted so desperately for MRCT to survive so she kept going on as though everything was fine."
The mission of the Mississippi River Corridor-Tennessee was to "identify, conserve and enhance the region's natural, cultural and recreational resources to improve the quality of life and prosperity in West Tennessee."
Authorities said because the conservation organization failed to meet grant requirements, it resulted in two failed or abandoned projects in West Tennessee: The Reelfoot Lake interpretive visitor center received funding totaling $856,685, but the center was demolished last year. The Dyersburg River Park and Blueway project, which cost $357,275, was abandoned.
"This investigation points to multiple failures at many levels," Comptroller Justin Wilson said in a press release about the indictment. "The MRCT Board of Directors and Advisory Council members not only had potential conflicts of interest, but they failed to provide adequate oversight. State agencies must also do a better job of monitoring and reviewing how grant funds are reimbursed."
Threadgill was indicted on three counts of mail fraud.  If convicted, Threadgill faces up to 20 years in prison and a $250,000 fine on each count.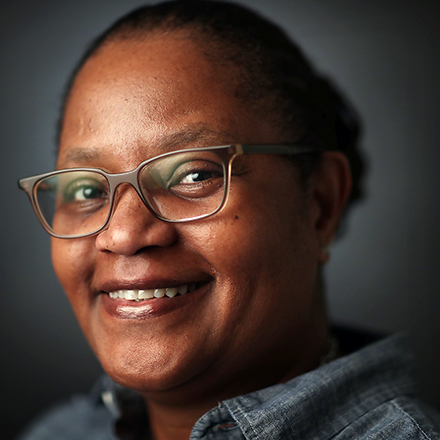 Yolanda Jones
Yolanda Jones covers criminal justice issues and general assignment news for The Daily Memphian. She previously was a reporter at The Commercial Appeal.
---