Tour acquaints visitors with Coliseum's past and potential
It was once the home of Jerry "The King" Lawler, Memphis Tigers basketball and lively graduation celebrations. Now, it's home to a replica of the Liberty Bell that once greeted Libertyland visitors at the Fairgrounds and a lonely jar of decade-old jalapenos sitting in a concession stand.
But members of the Coliseum Coalition, a grassroots group dedicated to preserving the Mid-South Coliseum, continue to give tours of the space including a Friday morning walk-through with community members. Their hope is that soon the Coliseum can be a multi-use center and a hub within the city's Fairgrounds redevelopment plan.
"In late 2014, the city had a plan for redeveloping the Fairgrounds that called for the demolition of the Mid-South Coliseum. We didn't think that was a good idea," Marvin Stockwell, co-founder of the Coliseum Coalition, told the tour group as it gathered on the building's northeast end.
The Coalition invited just over a dozen business owners, media members and community organization representatives to take a look at what remains within the walls of the building. This group, the third in a series of seven invitation-only tours given by the Coalition, was assembled to garner word-of-mouth about the condition of the building.
"Being able to step in a space that has so much history makes my heart tingle," said Carolyn Michael-Banks, owner of A Tour of Possibilities, a Memphis tours company, who came along to get a look inside the Coliseum. "My guests like the new stuff, but when they can go back in time and know that they are in the same space where all these people and all the events took place, that's what they want. They don't want all this new sparkle. No, (they say) give me something that's been through some stuff!"
In 2016, local architect Chooch Pickard and a group of appointed building experts conducted a private assessment of the Coliseum. Their eventual findings refuted claims by former Mayor A C Wharton's administration that bringing the landmark into compliance with current ADA code would prove too expensive.
"What (they) found was that the building was in excellent shape," Stockwell said.
"Now you might be saying, 'Sure, the activists that want to save the building are going to find that, of course,'" Stockwell told the tour group Friday. "But when the city did their own due diligence, connected to the TDZ, they found the exact same thing."
"It's not this insurmountable thing that can't be fixed," Pickard said of the ADA violations that led to the Coliseum's 2006 closure.
Inside, Pickard pointed out places where he and his team have found what they say are solutions to each existing ADA compliance issue.
Pickard's vision for the arena includes adding elevators to the arena and replacing the ticket booths with ramps. Stockwell noted that the rise in electronic ticketing has made them obsolete. Additionally, Pickard's plan calls for removing rows of seats to add railing and replacing existing seating with wider chairs.
Along with space for a restaurant and other amenities, this new-look Mid-South Coliseum would only be able to house 4,900 fixed seats.
"That's completely coincidental to the (number of) 5,000 that people worry about," Pickard said, referring to the city's non-compete agreement with the FedEx Forum and its effect on recent plans to expand Graceland.
"People not paying as close attention hear that number and say, 'Well, they've got to get under 5,000,'" Stockwell said.
"It isn't that simple because the Coliseum is an existing venue. So, that 5,000 number really has nothing to do with the Coliseum," Stockwell added, noting that the Coliseum co-existed with the FedEx Forum from 2004 to 2006.
Stockwell said he, Pickard and the rest of the Coliseum Coalition may even be able to solve the dispute between Elvis Presley Enterprises and the city by creating a compromise.
"The thing that Graceland articulating the desire of a 6,200-seat venue did for us is show that somebody besides us activists realized there was a need for a mid-size venue in the city," Stockwell said.
"If Graceland wants a (mid-sized) venue, we've got one, and we're standing in it."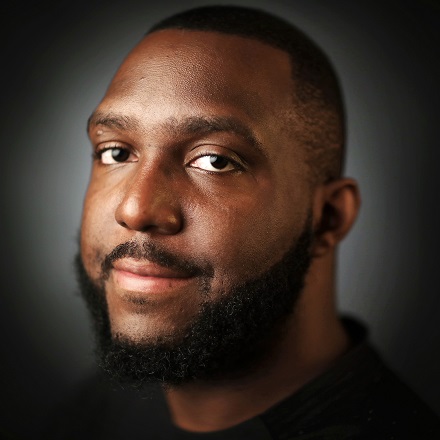 Jared Boyd
Jared Boyd is a general assignment reporter with The Daily Memphian who can be found covering just about anything people in the Mid-South might find interesting. His friends call him "Jay B.," and you can, too.
---