Memphis market ripe as home sales season begins
April is expected to be the busiest and best time for home sale listings in the Memphis market, joining 29 of the top 50 largest U.S. metros that should see their peak listing dates in April, according to Realtor.com.
In the Memphis market, inventory is low, and many listings are seeing multiple-offer scenarios. In March, the inventory of available homes for sale was 3,806, down from 4,464 two years earlier and 3,883 in March 2018, according to data from the Memphis Area Association of Realtors.
MAAR data shows Memphis home sales continue to grow, but not at nearly the same rate as the past couple of years. Total March home sales in the Memphis MSA came in at 1,530, up from 1,484 a year ago. Year-to-date sales in 2019 are 4,032, up just 1.3% from 3,982 a year ago, according to MAAR data.
Home sale prices, meanwhile, continue to rise, but at a less robust rate. The median March home sale price was $135,250, barely ahead of $135,000 in March 2018. Year-to-date, the median home sale price stands at $131,000, up just 0.8% from a year ago, MAAR data shows. But in March 2017, the median sales price was down at only $117,000.
Lee McWaters, president of MAAR and owner/broker of McWaters & Associates, believes the Memphis real estate market is on the cusp of a boom. As commercial development continues, more people will be moving to the area for jobs, and they will need places to live, McWaters said. With a median home value of $131,000, property in Memphis remains undervalued, and he sees another surge of property value increases on the horizon.
"I've been selling homes since 1988, and I've never seen a market like this. The power of affordable money and low interest rates make it both a seller's and a buyer's market," he said.
While many homebuyers may be familiar with traditional home loans such as FHA, Fannie Mae and Veterans Administration (VA) loans, there are more options available to get buyers into homes. FHA loans require a 3.5 percent down payment and have specific guidelines that lenders have to follow. This can make it difficult for some potential buyers to purchase a home.
"Some people can make payments, but they may not be able to save money for a large down payment," said Beth Riley, mortgage adviser with Pinnacle Financial Partners in Memphis. "CRA (Community Reinvestment Act) loans that financial institutions offer allow homebuyers to get into a house with 100 percent financing and no down payment."
Every situation is different, Riley said.
"We have to start off with where they've been, where they're at and where they want to end up," Riley said. "Financial institutions can design programs specifically to fit their needs."
CRA loans allow for 100 percent financing in specific areas or up to a specific income limit. Other loans will incentivize buying in a certain neighborhood, regardless of income, to encourage and promote homeownership in different areas.
There are also portfolio loans available that allow lenders to look at income differently by also assessing assets, investments and other factors. By establishing a relationship, lenders can get to know a buyer's background and history and put together a plan to fit their needs, Riley said. In these situations, instead of packaging a loan and selling it to investors with the implicit guarantee from the government, the bank keeps the loan itself and typically assumes the risk.
In multiple-offer cases, listing agents are also looking at who the lender is, whether they are local or not, and how the buyer is receiving funding. With multiple offers on the table, listing agents and sellers may lean more toward working with a local lender.
"If you know the person who wrote the letter, then you know their background. It's harder with an out-of-town lender," McWaters said. "If I'm calling Atlanta to talk to a loan officer, I'll probably never do another deal with them so the accountability factor goes out the window."
New homeowner Blake Nelson recently worked with both McWaters and Riley to purchase his house in Cordova through the Pinnacle 100 program, which does not require a down payment. Nelson dealt with the same issues many homebuyers are facing during their home search.
"I went through phases thinking an FHA loan was best for me, but I'm also getting married this year, so having a ton of cash up front was not possible," Nelson said.
He, too, got into a multiple-offer situation, raising his offer to compete with another potential buyer. Ultimately, the other buyer wanted closing costs covered by the seller, which gave Nelson the advantage.
"It can be frustrating, but you have to believe there's the right house for you out there," he said. "You have to stay optimistic and know what you want."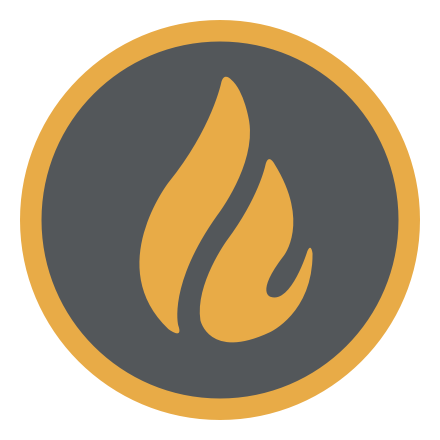 Christin Yates
Christin Yates is a native Memphian who has worked in PR and copywriting for a decade. She earned her B.S. in public relations and M.S. in mass communications from Murray State University.
---