LGBTQ youth, allies hold field day to celebrate pride
Twenty-year-old Alden Schmidt is out of breath.
The University of Memphis sophomore has just been sprinting, playing a game called "Electric Current." The object is similar to a relay race. Except, instead of passing a baton, a team links hands and squeezes each other's palms down a single line. The person at the end of the line waits for their hand to be squeezed before running, grabbing a ball and returning to the line.
It's one of several events in OUTMemphis' LGBTQ Youth Field Day. The program was organized in conjunction with local Nike representatives to promote wellness and socialization between young people who are often marginalized within other youth groups.
"I don't know most of these people, and I'm really glad that I get to know them, because we're such a small community," Schmidt said.
"I find it very essential to know that people in our city, especially youth, can grow together and can partner together. I think it's really good for networking and movement building."
The event was planned for the open field outside of the University of Memphis' Elma Neal Roane Fieldhouse, but organizers brought festivities indoors, following bouts of rain.
"There was not an option to cancel it. Because we felt it was important enough that we didn't want to let these kids down," said Laura Flesher, who helped coordinate the event with OUTMemphis on behalf of Nike and their Pride Employee group.
"We had a committee (to plan this event). And the majority of them were LGTQ youth leaders," said OUTMemphis youth services specialist Emerson Kirkpatrick.
"So, we wanted to make sure that their hard work paid off, regardless of the outcome – that they saw their hard work pay off. At the end of the day, it doesn't really matter the numbers if there were more connections (made with) youth that might never have had those connections. Whether a big space or a small space, we still needed to have a space."
This is the second time OUTMemphis and Nike have partnered for the field day. Although, it isn't the second annual event of its kind.
---
"There's no athletic requirement to be a part of this. The idea is to truly have fun."
Molly Rose Quinn, OUTMemphis executive director 
---
They began the event two years ago, but decided to use last year to regroup and evaluate ways to make the event more successful.
A large effort this year included promotions. OUTMemphis and Nike encouraged youth participants to reach out within their school communities to spread the word.
OUTMemphis executive director Molly Rose Quinn said the amount of applicants for the event doubled from its first year, although Kirkpatrick believes the rain may have kept some youth from coming out.
Organizers also pinpointed another key aspect of the event: accessibility.
"There's no athletic requirement to be a part of this," Quinn said. "The idea is to truly have fun. We wanted things that would just be a fun opportunity to be silly and to laugh with your friends, for some of our youth who are super into sports and some who are not to all come and hang out together."
Youth services manager Stephanie Bell was tasked with modifying the games participants would compete in for the indoors after rain started coming down.
Among them is the extremely popular "Human Hungry, Hungry Hippos" where youth lay on a board with wheels and slide around collecting plastic balls into a bin.
"In this day and age, we still don't have a safe space to be openly ourselves," Bell said.
"And when you're turning the ages of 13-25 and you're figuring yourself out that's very important because you have to deal with family issues, if your family is not accepting you. You have to deal with the issues of school, if that environment is not safe. And you have to deal with society as a whole.
"So to have a day where they can come out and not have to worry about those fears is just absolutely amazing for them."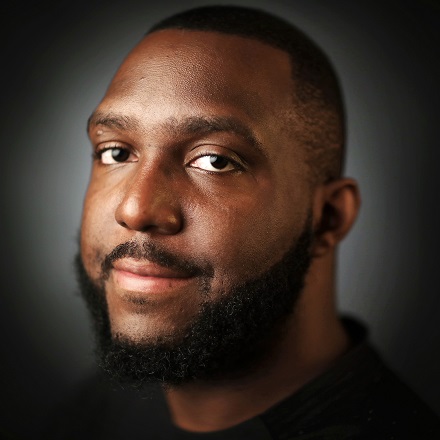 Jared Boyd
Jared Boyd is a general assignment reporter with The Daily Memphian who can be found covering just about anything people in the Mid-South might find interesting. His friends call him "Jay B.," and you can, too.
---