Tri-State Bank reports positive earnings for 2018, brighter outlook
After a period of losses, Tri-State Bank in Memphis had a profitable year in 2018 and is optimistic about growth in the future.
"We're here. We're here to do business, and we really appreciate the community's support," Darius Davis, CEO of Tri-State Bank, said.
Tri-State reported net income of $1.2 million before taxes in 2018, up from a loss of $416,000 in 2017. Davis attributes the profitable year to several factors, including overcoming regulatory issues and decreased costs.
The bank also paid off its Troubled Asset Relief Program (TARP) loan as of Wednesday, April 17. TARP is a program of the U.S. government signed into law in 2008 during the Great Recession to purchase toxic assets and equity from financial institutions to strengthen the financial sector.
"We have gotten back to our core," he said. "We had to shrink the bank some in 2016, but now the balance sheet is clean, and we're looking to move forward."
As a Community Development Financial Institution (CDFI), Tri-State Bank's mission is to expand economic opportunity for underserved people and communities through targeted lending and investing. For several years, Tri-State was being examined for Community Reinvestment Act (CRA) compliance. Flagged for delinquencies, the bank had a loan sale and sold off most of its loans and stopped issuing new residential mortgages. An examination by the FDIC for compliance in September 2018 resulted in a satisfactory rating.
Now that CRA surveillance is in the past, its risk profile has been lowered and insurance costs have decreased as well as other operating expenses, leading to a profitable 2018.
"The bank is sound financially," Davis said. "We are well-capitalized, have excess liquidity and asset quality is improving. We are well-positioned to take advantage of growth opportunities."
For many years, Tri-State Bank has been focused on religious and church loans. Sammie Holloway, founder and senior pastor of Breath of Life Christian Center, has banked with Tri-State both personally and through the church for more than 20 years. He appreciates the small feel of the bank, but admits he would like more branches that are convenient to his church in Raleigh.
Davis said research is underway to determine additional locations for branches beyond its retail headquarters location in Whitehaven, but no plans have been finalized.
"I wish we could get more people in the African-American community to deal with the bank (Tri-State Bank)," Holloway said. "Your money isn't any more at risk than it is with any other bank. Memphis, especially African-American Memphis, should realize the potential of the bank and the value to our community."
Now that Tri-State is back to offering residential loans, Davis hopes to have a more balanced portfolio, increasing home mortgages and commercial loans.
"The bank (Tri-State) at one time had a pretty big stake in residential mortgages," he said. "We're looking to get back into that and offer more residential mortgages and small business loans. That's our focus."
Davis moved to Memphis and became CEO of Tri-State Bank in late 2017. The bank's corporate headquarters and operations center moved from Downtown to Midtown in 2017, prior to Davis coming on board. The office, located in the Mid Memphis Towers at 1407 Union Ave., performs all financial functions except for taking deposits.
Tri-State also invested more than $1 million to renovate its Whitehaven retail headquarters in 2017. Davis is on the board of the Greater Whitehaven Economic Redevelopment Corp., where Tri-State has made an impact on the community.
"It gives the citizens here in Whitehaven another opportunity for another bank, a smaller bank, a bank that is more local," Trey McKnight, executive director of the Greater Whitehaven Economic Redevelopment Corp., said. "I think it's important to our citizens to have Tri-State in the community because at one point in time, that was the only place they could get a bank account."
Belz Enterprises purchased the former Tri-State Bank building at Beale Street and Main Street in 2017 and became shareholders, making an investment in the bank.
Tri-State Bank was founded in 1946 by Dr. J.E. Walker and his son, A. Maceo Walker. In the 1980s, the bank provided funding to save the Lorraine Motel from demolition. In 2018, the bank had $85 million in deposits.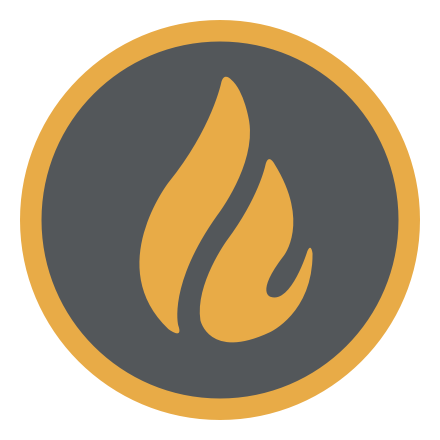 Christin Yates
Christin Yates is a native Memphian who has worked in PR and copywriting for a decade. She earned her B.S. in public relations and M.S. in mass communications from Murray State University.
---