Memphis musician Omar Higgins' funeral set for Clayborn Temple
A Beale Street procession starting at 10:30 a.m. April 30 will honor musician Omar Higgins, who would have turned 38 on April 26.
The memorial march for Higgins will be followed by an 11 a.m. visitation and reception at Clayborn Temple, with a funeral there at noon.
Higgins, who was leader of the reggae band Chinese Connection Dub Embassy and hardcore punk band Negro Terror, died April 18 of complications from a stroke and staph infection. Higgins and CCDE also served as ambassadors for Musicians for Le Bonheur, a project of local musicians to raise money for the children's hospital.
Earlier this month, friends set up a GoFundMe to raise money for Higgins while he was hospitalized, because, like many musicians, he did not have health insurance. The proceeds now will go toward medical bills and funeral costs. By the morning of April 24, about $23,000 had been raised. Benefit events will be announced later.
His brother Joseph Higgins remembered him as a mentor to youth. His brother David Higgins said he was a Christian advocate and devoted friend and family member.
"He protected me since I was little," David said. "We were inseparable."
Joseph, who plays keys in CCDE, said unity was one of the band's tenets. They did not limit where they played or the musicians they played with.
"We literally played everywhere in this city," he said. "That's one thing people admired about us. We had no barriers."
David, who plays guitar for both CCDE and Negro Terror, said Omar brought bands from different genres of music together, as well as Memphians from different communities, including gamers, skaters, reggae fans, Rastas, "rap dopeboys," "hood guys," artists, and gay, straight, white and black people.
In November, John Rash's documentary "Negro Terror," which recounts the band's history and ethos, debuted at the Indie Memphis Film Festival, with the band playing the score live. Upcoming screenings of the documentary are scheduled for North Carolina, South Carolina, Virginia and Berlin.
Joseph said the family has been receiving messages about his brother's death from all over the world.
"He may be gone in his body form, but his spirit is always going to live with us," Joseph said. "… Everything he put into the city is going to stay there. We're going to make sure of it."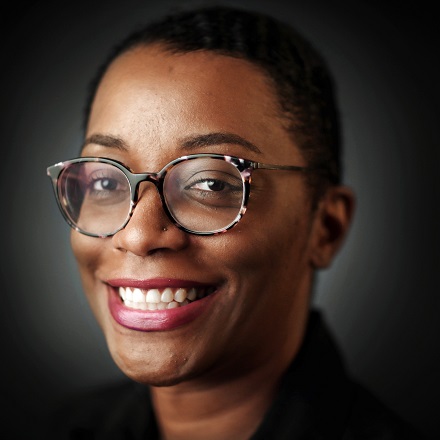 Elle Perry
Elle Perry covers arts and culture and other news for the Daily Memphian. She is a native of Memphis and a two-time graduate of the University of Memphis. Elle previously worked for the Memphis Business Journal and has written for publications including The Memphis Flyer and High Ground News.
---