Trezevant's Jalen Brown dreams of Tigers offer
Basketball star hopes to play for Penny Hardaway
Jalen Brown lifts himself out of bed at 6 a.m., sometimes with the help of his father Jeremiah Brown, and goes for a run — every morning, seven days a week.
He walks past his Penny Hardaway poster, 1Cent basketball shoes and Hardaway jerseys on his way out of the door — all  reminders of his goal of playing for his former high school coach when he reaches college.
"Penny is my role model," Brown said. "He's a great man who taught me a lot of things. It would be a joy to play with him again because I learned a lot from him and he would teach me more when I get to the college level."
A routine of running, weights and shooting prepared Brown for his first season at Trezevant High. Averaging 20 points, nine rebounds and 4.5 assists a game helped him rise to No. 52 in ESPN's Class of 2021 Top 100 rankings.
That ranking wasn't good enough for the 6-foot-4 guard.
"I was very proud of myself, but at the same time I wasn't because I was 52." Jalen said. "I'm trying to get to Top 20. Fifty-two is like good, but ...I want to get Top 20 so people will notice me more."
Trezevant won two games in the 2017-18 season while Brown played sparingly at East High under Hardaway. After his freshman season, Brown jumped from East to Trezevant where his father works as a behavioral specialist.
The Bears went from two wins to posting their first over .500 record in four seasons with Brown on the floor. The rising junior didn't play in seven of the Bears 13 losses due to injury.
When Hardaway left the Mustangs for the U of M, it was like a father figure leaving. But there was some upside to not playing for the former Tiger and with a host of highly sought recruits. Taking control of a team and changing the culture while showing off his abilities was a tantalizing prospect.
---
Geoff Calkins: Calkins: As another star picks Penny, Memphis fans should revel in the hate
---
"Changing schools helped with him having to come into a role where he's young and having to be a leader," Trezevant assistant coach Greg Williams said. "When you can be a leader of a team at a young age, it's going to speak volumes for you. When you're older you've been through those trials and tribulations."
Brown is just as shy and quiet as any other teenager Williams has encountered. He doesn't yell or scream at teammates. Rather, he shows the way with his game and by working as hard as everyone else.
That includes waking up every day at 6 a.m. to run or even 5 a.m. when there are team workouts. College coaches implored Brown to hit the weight room as hard as he can, and he's doing just that.
"After school I do the weights and a shoot-around," he said. "When I get home I jog around the block again. Seven days a week."
Despite the high scoring average and Top 100 ESPN ranking, Jalen hasn't seen his recruitment explode like Briarcrest's Kennedy Chandler. He's seen offers from Alabama to Virginia Tech since the new year while Brown only heard from Memphis, Murray State, Troy and UNLV.
There is no bad blood between the two families, even if Chandler is ranked higher than Brown in ESPN's rankings. As youngsters, the two played on the circuit together and spent the night at each other's house.
Jeremiah Brown went to Kylan Chandler, Kennedy's father, for advice on how to handle the recruiting process. He's learned a switch can flip overnight, and there's no use in trying to force anything.
"We know everyone gets recruited at different paces and what not," the elder Brown said by phone. "Jalen can have one offer today and over the next two months he can get 30 or 40 offers. He's definitely that type of player. I don't have a doubt in my mind he can get those type of offers."
A chance encounter with Hardaway in Atlanta reminded Jeremiah his son's former coach still has an eye on him. The former All-NBA guard reminded Jeremiah he's watching Jalen just like many other high-level college basketball coaches.
This one is different for Jalen and his father. It's a dream that could be realized soon.
"For me, it would be a dream come true," Jeremiah said when asked of his son playing for the Tigers. "I grew up watching the Tigers. I grew up a Penny fan. My son loves Penny…Yes definitely it's a dream."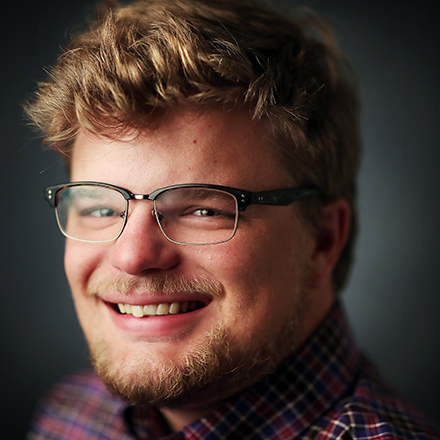 Jonah Jordan
Jonah Jordan was born and raised in Memphis, graduated from the University of Memphis and has covered the Memphis Tigers for three years. When he's not writing, he enjoys golfing and eating barbecue.
---