Junior League turns Carriage House into Milla's House
Counseling center for families has ties to Camp Good Grief
For more than 20 years, the Junior League of Memphis has supported and volunteered at Baptist Memorial Health Care Foundation's annual bereavement camp for grieving children, so when the foundation needed a larger space for its Midtown counseling center, it went to the Junior League on Central Avenue.
"When we were at a place where we were looking to expand our services, it was a natural fit to talk to them," said Angela Hamblen Kelly, executive director of the Kemmons Wilson Family Center for Good Grief with Baptist Memorial Health Care.
The original center opened in 2005 and relocated in 2010 on the grounds of Baptist-Collierville to be near the Baptist Reynolds Hospice House. In July 2017, Baptist opened its Midtown counseling center for grieving children and families on the grounds of Idlewild Presbyterian Church.
In April, the Midtown location moved into the Carriage House, an appendage to the main Junior League house.
"The move allowed us to have more counseling space where we could create age-specific rooms," Hamblen Kelly said. "When we take a child back to one of our children's rooms – we call them playrooms because play is the language of children – they tell us so much through their play."
The move will increase the number of counseling areas from three to five and create separate space for therapists' offices.   
As Good Grief was outgrowing the Idlewild location, past Junior League president and longtime Camp Good Grief and Teen Camp Good Grief leader Carolyn Danley suggested the Carriage House.   
"We looked at the space and how we could build it out, and, after a few changes on the inside, Milla's House has found a new home," said 2018-2019 Junior League President Erica Stiff-Coopwood.  
The Midtown center is named Milla's House in memory of Milla Gieselmann, the 6-year-old daughter of Memphis couple Frazer and Dana Gieselmann, who died in November 2016 from Batten disease, an inherited neurodegenerative disorder for which there is no cure.
The Gieselmanns' youngest daughter, Elle, died of the same disease on May 4.
---
Christin Yates: Gieselmanns turn grief into good
---
The couple and their oldest daughter Ann Carlyle, 10, have gone to counseling through Good Grief since Milla's and Elle's diagnoses in 2014.  
"When she (Dana Gieselmann) was able to see it, she said it felt perfect to her – like a living doll house," Hamblen Kelly said. "It gave her a lot of comfort that would be the space now in memory of her daughter."
The Junior League covered the cost of new flooring and installed some privacy doors, while a contractor donated the cost to put up a few walls. All Good Grief covered was the paint.
---
Christin Yates: Gieselmanns lose second daughter to Batten disease
---
"The house we were using at Idlewild had a very home-like presence. We wanted to maintain that cozy and home-like feel in the new location," Hamblen Kelly said.
While Good Grief is no longer physically on Idlewild Presbyterian's campus, the relationship will continue with periodic services on grief, Hamblen Kelly said.
The Junior League has been using the historic, circa-1921 house at the corner of Central Avenue and Highland Street as its Community Resource Center, available for nonprofit events since the women's organization purchased it in the 1990s.
The space is available to nonprofits almost exclusively free of charge, outside of a cleaning fee.
The Carriage House has been available to nonprofits who want to set up a more permanent space for a discounted rental rate.
A Step Ahead Foundation, a nonprofit that provides free birth control and transportation to women seeking long-acting, reversible contraception, was the last to lease the space for about two years before expanding to Crosstown Concourse.  
Good Grief is leasing the space on a yearly basis.
"Our program could not have grown without the physical support of the volunteers from the Junior League as well as the financial support," Hamblen Kelly said. 
While the Good Grief centers are organized under the Baptist Memorial Health Care Foundation, none of the centers receive foundation support. They must support themselves independently.
A fundraiser for the Midtown counseling center, the third annual Miles 4 Milla's House, is being held Saturday, May 18.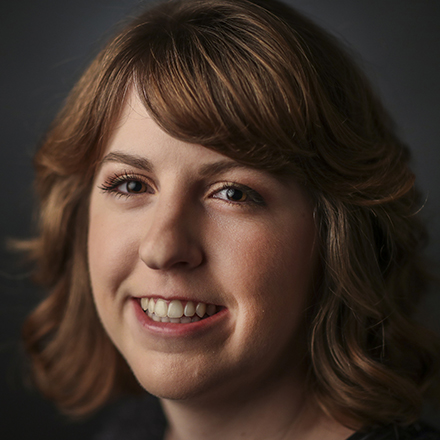 Michelle Corbet
Michelle Corbet covers business for The Daily Memphian. Prior to, she was a reporter at the Memphis Business Journal. A native Memphian and University of Memphis graduate, Michelle covered business in Conway, Arkansas after college. Michelle got her start covering business as an intern at The Commercial Appeal.
---