Cool Smoke takes top prize at Memphis in May barbecue contest
Several days of preparation, partying, judging and a whole lot of eating came to an end with a rushed evacuation due to an incoming storm. But before festival-goers called it a wrap on Memphis In May World Championship Barbecue Cooking Contest, one team had to accept the big prize.
Cool Smoke from Richmond, Virginia, claimed first place in the shoulder competition and took home the grand prize.
"It feels amazing," Jared McDonald said after the team grabbed their award for winning the shoulder division. "It's great to finally get that coveted first place." 
Other first place winners included Southern Smoke in the "Patio Porkers" competition, Nutts N' Butts in ribs and Hometown BBQ in whole hog.
"We worked real hard for the hog," said Hometown's Dustey Walley, of Ocean Springs, Mississippi.
Competing in their first Memphis In May Barbecue event, Walley said his team chose the whole hog competition because he felt it'd be their best opportunity to make a statement.
"We are going against the best," Walley said. "We wanted to test our skills." 
---
Jennifer Biggs: With a little help from friends, Cackle & Oink makes 21st year
---
"We had one shot, one sponsor who stepped up to put us in this thing, and we won it!"
Southern Smoke, of Vilonia, Arkansas, also won their category as first-timers at the festival.
"This is our first Memphis In May, and we win it? There's no other feeling (to describe it, other than) 'epic!'" said team member Robert Perkins.
---
Jared Boyd: Hogging the Spotlight
---
Perkins says the key to victory in the competition is to avoid overthinking.
"It's a piece of meat. All it is is (feeding) people. All we have to do is talk, have fun. We presented the best piece of product. It was the best, all the way around."
Teams didn't get much time to celebrate in the park, however, as the award ceremony emcee and WMC-TV chief meteorologist Ron Childers hurried the proceedings along in order to aid festival staff in evacuating the park before a storm entered the area.
Here's a partial list of teams who placed at this year's Memphis In May World Championship Barbecue Cooking Contest:
GRAND PRIZE: Cool Smoke
Ribs: Nuts N' Butts 
2nd Place: Rub Me Tender
3rd Place: Bluff City Smokers
Shoulder: Cool Smoke
2nd Place: Big Bob Gibson Bar-B-Q
3rd Place: Red Hot Smokers
Whole Hog: Hometown BBQ
2nd Place: Smokemasters Championship BBQ Team
3rd Place: Steamboat BBQ
Patio Porkers: Southern Smoke
2nd Place: BamBQ
3rd Place: Deez Butts
Kingsford's Tour of Champions: Big Bob Gibson Bar-B-Q
2019 Green Grilling Award: Designated Smoking Area 
For a complete list of the 2019 finalists and winners in all the categories, visit the Memphis in May website.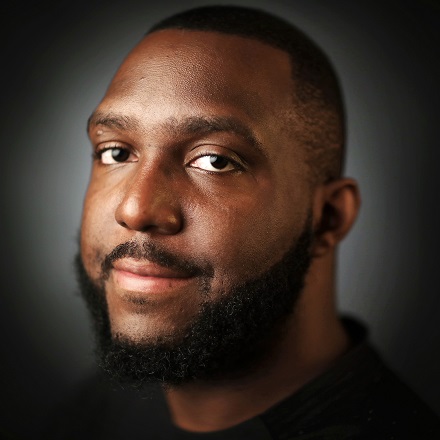 Jared Boyd
Jared Boyd is a general assignment reporter with The Daily Memphian who can be found covering just about anything people in the Mid-South might find interesting. His friends call him "Jay B.," and you can, too.
---