UCF balks at Tigers wearing white uniforms, thwarts white-out plans
The University of Memphis planned – and even promoted – this Saturday's game against No. 10 UCF as a white-out event.
But the Knights decided not to cooperate with the idea.
The original idea – released June 29 as part of the season promotion plan – was for the Tigers to wear their all-white uniform combination in Liberty Bowl Memorial Stadium and for the Knights to wear their home black uniforms. Fans were asked to wear white for a white-out attempt.
The color approach changed to a "blue-out" with an announcement Monday evening, providing a hint that something had changed.
According to multiple university sources, UCF nixed the idea because the Knights didn't want to wear their black jerseys outside of their home field at Spectrum Stadium.
NCAA rules mandate the visiting team wear white jerseys, unless both teams submit a signed agreement before the game. Teams also must wear contrasting colors to avoid any confusion. 
Either ABC or ESPN2 will broadcast the 2:30 p.m. kickoff Saturday. The Tigers have played on CBS Sports Network twice and ESPN and ESPN2 once each this season. The Nov. 16 game against SMU is scheduled to broadcast on ESPN2.
The American Athletic Conference approved the idea of two of its premier teams looking their best on national television. According to a source, if UCF had made a similar request, the U of M would have complied.
But whether a bit of gamesmanship or a desire to wear the black jerseys only at home, UCF decided against the cooperative color switch.
The last time head coach Mike Norvell's Tigers wore their road white jerseys at Liberty Bowl Memorial Stadium was during last season's 56-26 win over Tulane. They are 3-1 while wearing all-white at home since Norvell arrived in Memphis.
Two promotions remain after the blue-out against UCF: a Cancer Awareness Day and a Black Friday game. Cancer Awareness Day takes place Nov. 10 when Tulsa makes its way to the Liberty Bowl. A special Tiger-striped ribbon was created to help commemorate the work and research provided by local hospitals.
The Black Friday game Nov. 23 is the last game of the season for the Tigers and their opponent, the Houston Cougars. Fans are encouraged to wear black.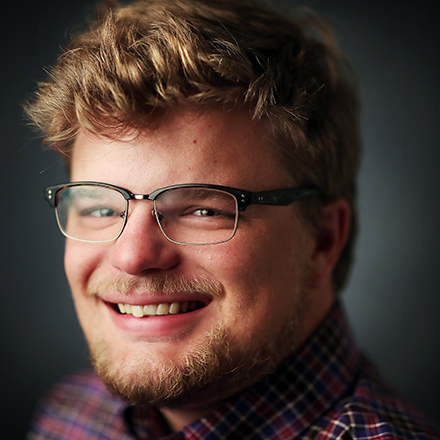 Jonah Jordan
Jonah Jordan was born and raised in Memphis, graduated from the University of Memphis and has covered the Memphis Tigers for three years. When he's not writing, he enjoys golfing and eating barbecue.
---