Community helps those frustrated by Germantown flood
Ladi Nyenwe scattered dryer sheets on the floor of her Germantown home in the Shady Creek neighborhood Sunday morning, overriding the stench that lingered since Friday morning flooding.
Nyenwe said her husband got up and saw water near the toilet. He thought a pipe burst, but began hollering when he realized water was coming in from outside.
"When the water came in there was no sound," she said, still shocked from the damage.
The storm waters left their chest freezer floating in their garage like a boat. Dirt still coated the street in front of the house where the water previously flowed.
Inside, her hardwood floors felt uneven as they began to warp. Workers already ripped up the carpet. There were thousands in unforeseen costs.
Nyenwe grew up in Africa and had few pairs of shoes. When she moved to America, she loved purchasing footwear. She was moving more than 40 pair upstairs. Some shoes and clothes were ruined.
Brooke Parker, a neighbor to Nyenwe, moved to the suburb from the Houston-area.
"We've done this a few times," Parker said as she and her daughter began to move picture frames and other items upstairs to prepare for hardwood removal.
Nyenwe was packing clothes she, her husband and three children would need while repairs and renovations were made to their house.
"I don't know why," she said. "I know there is God in heaven … This is a surprise to me, but it's not a surprise to him."
Nyenwe was one of many uninsured residents affected this weekend by the heavy rains late last week. Many of the affected homes were not identified in flood prone areas, leaving residents believing they were free of rising waters, and thus not in need of flood insurance. 
Until the unusual deluge that arrived overnight Thursday into Friday's predawn hours.
In Germantown, debris lined streets. People had taken out hardwood floors and carpet ruined by water. Drywall sat on the curb as Waste Pro sanitation crews made the rounds to pick up the damaged materials and belongings.
Laura Yeargin had men from F3 Memphis – a group dedicated to faith, fellowship and fitness – help Saturday. All day, they told her their plans were to help her.
Yeargin is staying with her daughter. Her home has floors removed and drywall removed.
She woke to her fence gone, plants uprooted and fish in the yard. Her pool was dark green and the 50-pound chlorine buckets were three houses away.
Many photos were ruined. Water made its way into her dishwasher and refrigerator.
Her daughter, Laurie Gilbert, said the house was one of the last memories of their dad. He remodeled the house before he died about 12 years ago.
"It's the last bit of connection to him," Gilbert said holding back tears.
City crews visited. Chick-fil-A, Marco's Pizza and Garibaldi's offered food.
Martha Creel has lived in her home along the drainage ditch near the Shady Creek neighborhood for 32 years. She expressed her frustrations.
Creel said she didn't expect to wake up on a Friday morning sweeping water from her house – a troubling scenario early in retirement. However, she considered herself "lucky."
"It's more than stuff, it's a life we've built," she said as she walked through her garage filled with furniture.
Sunday afternoon, about eight members from First Evangelical Church knocked on the door asking to help.
"Just a godsend," Creel said of the men.
They tore off drywall that needs replacing and swept up debris.
Creel said she didn't want her house deemed "unsellable" and the location known as a "flood area." The city told her it was a flood-free area, she said.
Germantown reported more than 10 inches of water fell in three hours Friday morning. The ground was saturated due to high water earlier Thursday. The officials called the flooding "unprecedented."
The city has plans for more than $1 million drainage improvements as part capital improvements in the 2019-20 budget.
---
Abigail Warren: Germantown aldermen get $24.4 million wish list of capital improvements
---
As part of capital improvements the city plans to put $150,000 towards its comprehensive drainage plan.
About $875,000 is designated for renovation of a grade control structure just south of the Wolf River. The structure, which helps drainage, was built 10 years ago and could soon fail due to erosion.
The city also has earmarked $50,000 for miscellaneous drainage issues.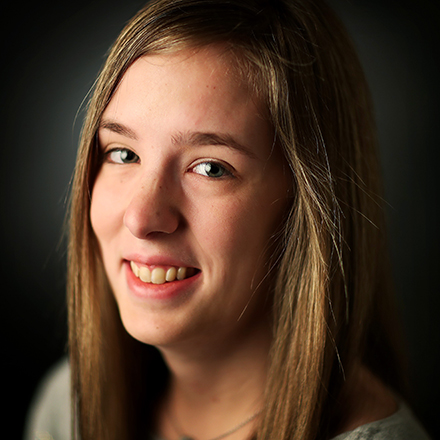 Abigail Warren
Abigail Warren is a lifelong resident of Shelby County and a May 2018 graduate of the University of Memphis. She has worked for several local publications and has covered Germantown since May 2018.
---