The Bagel reopening and 're-established' in East Memphis
The Bagel, a bagel restaurant and New York deli, is set to open June 19 near Poplar and Kirby Parkway, bordering Germantown's Western Gateway.
Staff early this week was rolling silverware and perfecting recipes.
The restaurant space, adjacent to Sekisui East at 6698 Poplar Ave., was previously City East Bagel and Grille and The Bagel Co. of Memphis. Various other owners have operated the space throughout the years.
The original name was The Bagel, and it opened at Poplar and Mendenhall before the first owners – the Katz family – moved it to the current location.
The previous restaurant, with black-and-white tile flooring, closed in September. By December, new owners Scott and Rebecca Sorin had decided to take on the adventure of "re-establishing" The Bagel.
"There was never one second where we thought about naming it anything but The Bagel," Scott said, adding locals called it that even after the name changed.
"The name just stuck," Rebecca added.
She said they called the Katz family, which was excited about the name's return.
A New York deli restaurant has been a dream for the owners. Rebecca's grandmother lived in New York, so she spent a significant amount of time enjoying New York's food scene.
Her mother had food delivered from New York during Rebecca's Memphis childhood. Scott also enjoyed the cuisine and wanted a true New York deli in the area.
The Bagel was a regular spot for the couple to take their kids and eat as a family. For them, it was more than a restaurant.
"It has been a Memphis staple," Rebecca said, adding she grew up going to The Bagel weekly after temple.
"You'd walk in and it was 'Cheers.' … Everyone knew each other. It was part of our community."
The menu will feature former recipes, but also expand to share family and friends' recipes. They also will feature bialys, the Polish predecessors to the bagel and a popular treat in the Northeast.
Some Jewish items not previously served include matzoh ball soup and potato latkes. The couple said the Jewish items are a large part of the New York deli cuisine.
"We're definitely the only authentic New York deli (in Memphis)," Rebecca said.
Fresh fish and meat, mustard and pickles will be shipped in from New York. There will be classic New York meats like pastrami, corn beef and salami.
"All our meat, fish and cheese are coming from New York," she said. "I think people will notice a huge difference in the taste and quality of the food."
"We're not saying you can't find a corned beef or pastrami in Memphis, but we've got exclusivity (with the sellers)," Scott said.
Desserts also will be a new feature.
"I would say about 98% of our menu is from scratch," Rebecca said.
The building was gutted and rebuilt. The renovation will give guests a fresh dining experience. Some walls are new and all are painted white and blue. The kitchen was redone and furnished with new appliances.
Black-and-white photos honor Memphis. They include Piggly Wiggly, Libertyland, Goldsmith's, the old Memphis State College and Penny Hardaway. Rebecca wanted Memphis' past and throwback trinkets to meet a modern design.
"It was really fun to design," she said. "It feels friendly and welcoming."
Everything is new except Reggie McCray, the bagel and bialyman. He will roll the dough, allow it to rise overnight and then boil it – a New York feature – before the dough hits the bagel machine.
"He's been making bagels consistently for each of the owners the last 43 years," Rebecca said.
The restaurant also will feature a kids' menu. Children will have activity sheets and sketch tablets to keep them occupied as they wait for food.
The Sorins added a "market" tucked away from the dining room. It will allow customers to grab items to go. There will also be fresh prepared salads, bagels, cream cheeses and jellies. While customers can call ahead, it is not necessary.
The couple each had talents and pasts that made the new venture appealing. Rebecca had a background in human resources and design. In addition to designing and revamping the space, she was able to help hire staff.
Although new to the restaurant venture, her husband said she's handling it like a professional.
Scott has a past in the restaurant business. His family owned The Public Eye and opened their first store in Overton Square in 1974. Scott and his dad then took Memphis Barbecue Co. to Maryland and Virginia before Scott went into the mortgage business. He will continue there while returning to the restaurant business with The Bagel.
The restaurant is one of few breakfast spots near west Germantown, so it was a "no-brainer," the couple said.
The breakfast and lunch spot will be open from 7 a.m. until 2 p.m. Monday through Friday and until 3 p.m. on Saturday and Sunday.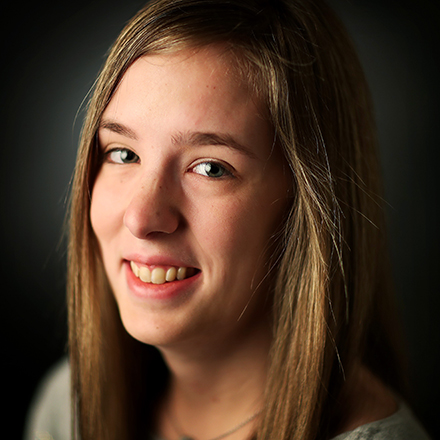 Abigail Warren
Abigail Warren is a lifelong resident of Shelby County and a May 2018 graduate of the University of Memphis. She has worked for several local publications and has covered Germantown since May 2018.
---