Tigers run out of time as UCF escapes with a 31-30 win over Memphis
The Tigers blew a 13-point halftime lead to No. 10 UCF at home. The Knights shut Memphis out in the second half and avoided an upset in Liberty Bowl Memorial Stadium.
The Kickoff
UCF head coach Josh Heupel faced a 4th-and-one from the Knights own 29-yard line in the second half. The first-year head coach called timeout and recalibrated – sending out his offense after two straight punts to open the second half.
The Tigers responded with a timeout of their own to prepare for what the Knights would throw at them. It didn't matter as running back Taj McGowan ran 71 yards for a touchdown, swinging the momentum UCF's way enroute to a come-from-behind 31-30 win over the Tigers on Saturday.
"It was a big play in the game," Norvell said. "They elected to take a risk and go for it. We were able to be in position. They did a good job of executing."
Rain started falling at halftime and preceded to come down heavier throughout the second half. That seemed to impact both offenses, which struggled to move the ball in the third quarter. The Tigers fumbled twice while quarterback Brady White struggled to get the ball downfield. Three punts and two turnovers to start the second half allowed UCF to score 17 straight points and get back into the game after trailing 30-14.
The final UCF touchdown came on a 7-yard run by quarterback McKenzie Milton, providing the Knights the final 31-30 advantage.
The Tigers took over for their final drive with 1:06 left. Quarterback Brady White drove the Tigers to the UCF 35-yard line. A false start with 28 seconds remaining led to a 10-second runoff against the Tigers. Norvell and White said after the game the Tigers were in field goal range and dialed up a run play for that situation.
"It's not that play (the false start)," White said. "There are plenty of plays that if we went back and look at, we would change if we could. That hurt. It's unfortunate because we were right there in field goal range. We didn't have timeouts so we weren't able to spike it or call a timeout after the completion to Tony (Pollard)."
The penalty knocked the Tigers out of field goal range. They were only able to get off one play in the last 18 seconds. White's final pass to Tony Pollard was good for 9 yards to the UCF 31, but the final seconds slipped away as Memphis had no timeouts.
Head coach Mike Norvell's diverse rushing attack gashed UCF for 281 yards and three touchdowns. White even got in on the action with an 11-yard touchdown run in the first half. Henderson's 31 carries were a career-high. He ran for 199 yards and one touchdown.
"I thought he (Henderson) played hard," Norvell said. "He battled throughout the game. He had a great ouput. At the end of the day, for our team to come up short is disappointing. I thought all of our guys played hard. We had production in every area, just not enough of it."
Questions surrounded the Memphis defense coming into this game against one of the most high-powered offenses in the nation. They responded by pressuring Milton and forcing the UCF offense off the field. Despite entering the game converting 59 percent of their third-down plays, the Knights finished the game 2-of-12 in those situations.
Defensive tackles Joseph Dorceus and John Tate combined for four sacks. The duo also forced and recovered a Milton fumble in the third quarter. Linebacker Bryce Huff batted two passes away at key times and added two tackles.
Milton completed 17 passes for 296 yards and one touchdown. Despite struggling on third down the entire game, Milton made key plays in the second half.
Kicker Riley Patterson rebounded making all three of his field goals after missing two kicks in last season's American Athletic Conference Championship game. The 45-yard field goal he made in the second quarter was a career-long for the sophomore kicker.
Anthony Miller Offensive Player of the Game
Running back Darrell Henderson's 31 carries were the most since former Tiger Doroland Dorceus ran 32 times in a 2015 win over Tulsa.
A holding penalty negated a 33-yard touchdown run from Henderson. The score would have put the Tigers in the lead with under 7 minutes left in the game. Instead, Henderson turned around and saw the referee calling the Tigers back to the line.
"Darrell is always great," White said. "He had a good game. Our offensive line blocks great for him. It's the full 11 on both sides of the ball in all three phases of the game, and we just came up short."
The Mississippi native stands with 1,133 rushing yards and 13 rushing touchdowns after the loss to UCF. He's averaging 10.3 yards per carry this season. The heavy load put Henderson 21 yards and 21 carries away from topping last season's totals in both categories.
UCF adjusted and limited Henderson to 27 yards on 10 carries in the second half. The one big play was called back because of a penalty. Henderson attributed his numbers to a change the Knights made up front.
"I saw that they changed their defensive line and put all of their fast guys up there in the second half instead of the big bodies," Henderson said.
Bobby McCain Defensive Player of the Game
Defensive tackles Joseph Dorceus and John Tate were a forceful tandem on the defensive line against UCF. The duo sacked Milton four times and were consistently in the backfield.
Dorceus forced a fumble in the second half that Tate picked up. The redshirt sophomore defensive tackle picked up the ball and said after the game he should have tried to scoop it and score.
Regardless of the outcome, Tate felt the battle with UCF boosted the confidence of the front seven. It's a unit that struggled in the past and could use a confidence boost.
"I think it is a confidence-booster for us because we know we stopped them a couple of times," Tate said. "UCF's offense is unstoppable. I feel like it helped our confidence some going into next week."
The Future is Bright
Norvell said the future of his Memphis Tiger football program is bright, even though they have three losses. The third-year head coach believes the Tigers are going to continue playing at a high-level which will lead to more wins.
The Tigers are focusing on getting better and won't let the disappointment of the UCF comeback linger. The coaching staff will continue to push the Tigers to play to Norvell's standards.
"I think it's disappointing we have lost three games. It's disappointing to everyone," Norvell said. "For me it's about today. Tomorrow we will wake up and my sole focus will be on making our football team better. We have to learn from what we've done. We have to continue to grow."
White agreed the group Norvell assembled has a bright future. Memphis, who starts only three seniors on offense, plans to take their mistakes and learn from them.
"I wouldn't want anyone else," White said. "We have a great group, a great coaching staff. The future is definitely bright. You have to learn from this and you cannot let it repeat itself. You have to make a change. You cannot have it happen again."
Uniform Combination
For those at home wondering, here's the a close up of the Tigers jerseys I couldn't get to tweet out earlier. pic.twitter.com/YQ0slxoIU2

— Jonah Jordan (@_JonahJordan) October 13, 2018
UCF dashed the Tigers hopes of wearing all-white and holding their first white-out of the season. Norvell elected to go with blue tops with white pants instead. The UofM encouraged fans to wear blue for a blue-out, but that blue was replaced by panchos shortly into the second half.
Uniform Counter
Game one: Blue tops, blue pants, 901 helmets
Game two: White tops and Gray pants
Game three: Gray and blue with MSU helmet
Game four: Blue tops and gray pants
Game five: White and Gray
Game six: Blue tops, Gray pants and blue helmets
Game seven: Blue tops, white pants and blue and white helmets.
What's Next
Memphis goes on the road next week to play a Missouri team led by quarterback Drew Lock. Head coach Barry Odom and Missouri will be a week removed from a game against Alabama when the Tigers go to Colombia.
Norvell wants this young Tigers team to respond and keep fighting. The last time the Tigers played an SEC team it was a 48-28 loss to Ole Miss on the road.
"You have to keep playing," Norvell said. "These guys respond. They are great young men. It's a group I love coaching."
Stats and Notes
The zero-touchdown performance was the second of White's season. Riley Ferguson threw no touchdowns three times in his first season while Paxton Lynch threw zero touchdowns twice in his first year in blue and gray.
Running back/ wide receiver Tony Pollard returned two kicks in the loss to UCF. The dynamic returner does not consistently get the ball as teams keep kicking away from him.
Linebacker Jackson Dillon returned from injury and recorded two total tackles. Safety La'Andre Thomas was the only Tiger missing due to injury.
Attendance was announced as 38,831.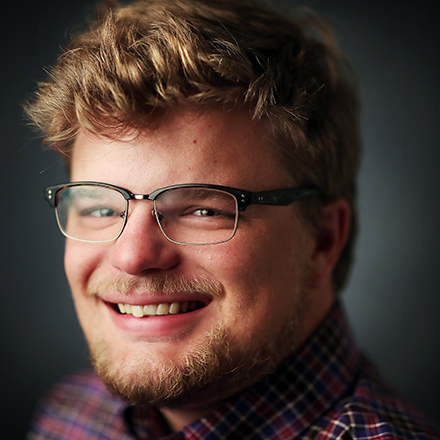 Jonah Jordan
Jonah Jordan was born and raised in Memphis, graduated from the University of Memphis and has covered the Memphis Tigers for three years. When he's not writing, he enjoys golfing and eating barbecue.
---