Community Foundation awards $200,000 to 19 organizations
The Community Foundation of Greater Memphis has announced the recipients of its annual nonprofit capacity building funding grants.
The more than $200,000 in funds is slated to go toward items including technology improvements, core program evaluations and staff and board training.
A committee of community volunteers selects the grantees, who must each raise a dollar-for-dollar match.
The smallest grant received is $2,262; the largest $20,000.
The grantees are as follows:  
Advance Memphis ($20,000) for consultation and buildout of tools in its Salesforce database platform.
Binghampton Development Corp. ($12,500) for systems and technology upgrades.
BRIDGES USA ($17,000) for communications equipment, software and consultancy to reach national audiences and promote local awareness.
Calvary Rescue Mission ($7,500) for the development of a leadership succession plan.
Girls Incorporated of Memphis ($5,000) for a technology platform that streamlines communication of key program and event information between staff, parents and girls.
Kindred Place ($17,000) for a new telephone system.
Memphis Child Advocacy Center ($10,000) for marketing consultant services to execute a brand update.
Mental Health Association of Middle Tennessee ($6,978) for consultation to identify gaps in mental health services and opportunities for network collaboration in anticipation of deepening services in West Tennessee.
Mid-South Food Bank ($4,182) for donor management software upgrades.
Mid-South Immigration Advocates ($14,500) for consultation and design services to create and implement a resource development plan.
New Memphis Institute ($11,580) for implementation and integration of a network engagement communications application.
One Step Initiative ($7,277) for new website creation.
Playback Memphis ($7,393) for technology hardware, software and IT support for staff.
Regional Inter-Faith Association ($2,262) for a new donor and volunteer management system.
Second Harvest Food Bank of Middle Tennessee ($10,000) for the production of volunteer program training videos for its new West Tennessee facility.
Soulsville Foundation ($15,000) for the development and implementation of a strategic marketing plan.
Tennessee Shakespeare Company ($7,265) for server, technology and telecommunications upgrades.
Wolf River Conservancy ($20,000) for donor management software and technology upgrades.
Women's Foundation for a Greater Memphis ($5,000) for its website redesign and relaunch.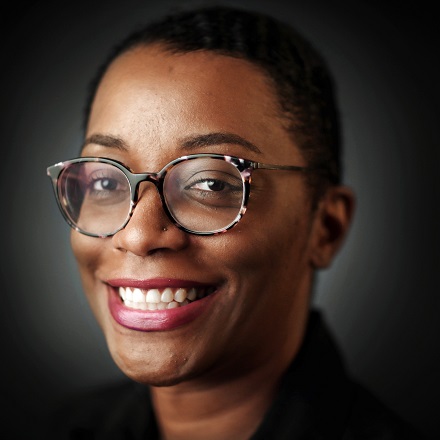 Elle Perry
Elle Perry covers arts and culture and other news for the Daily Memphian. She is a native of Memphis and a two-time graduate of the University of Memphis. Elle previously worked for the Memphis Business Journal and has written for publications including The Memphis Flyer and High Ground News.
---