Venezolanos en Memphis, cellists organize string donation drive
When members of the local Venezuelan alliance Venezolanos en Memphis learn of a fellow countryperson arriving in Memphis, often with nothing, they provide everything from clothing and mattresses to referrals for housing support.
Last month, the United Nations announced the number of refugees and migrants who had left Venezuela had reached nearly 3 million. Reuters reported that most of those individuals had emigrated since 2015, driven by reasons that included violence, hyperinflation, and food and medicine shortages.
Leaders of Venezolanos en Memphis estimate that more than 3,000 Venezuelans now call Memphis home.
The group began as a Facebook page in 2011. Today, the page has more than 1,300 followers and an accompanying Facebook group has more than 800 members.
Group members are active in the Memphis community in a number of ways – from being part of Latino Memphis or local Spanish language news media to owning local car dealerships or restaurants.
Five years ago, Venezolanos en Memphis became more politically active to support efforts of individuals living in Venezuela and raise local awareness about what is happening there. The organization has participated alongside other groups in collecting medicine, food and clothes for Venezuelans. For those in Memphis, the group has held Christmas parties, folkloric music events, gatherings and social events where people can sell goods and Venezuelan dishes are served.
Last year, the group participated in an international referendum, with nearly 1,000 Venezuelans voting from Memphis.
"We try to do as much as we can to help Venezuelans living in Memphis, as well as try to make our country back home better," said Daniel Bastardo Blanco, a scientist and doctoral candidate at the University of Tennessee Health Science Center.
Siblings Diego and Antonietta Rodriguez, both Venezuelan cellists and recent University of Memphis graduates, partnered with Venezolanos en Memphis to launch an initiative called Strings for Life, which collects used instrument strings to send to Venezuela.
In the past two weeks, musicians from all over the U.S. have mailed them more than 200 sets.
"Venezuela is going through a very tough economic situation, one that prevents people from being able to fulfill even their most basic needs," Blanco said. "Musical instrument strings are, therefore, rare to find and nearly impossible to afford. Hundreds of aspiring musicians, especially the younger kids who are members of El Sistema (of Orchestras of Venezuela), are having to stop doing what they love — play music — simply because their families are unable to afford new strings for their instruments."
In celebration of the event's success, the Rodriguezes played a free strings concert Thursday, Dec. 27, at the Casa León event venue on Shelby Oaks Drive. They were joined by Lucy Del Mar on cuatro, a Venezuelan instrument similar to a ukulele; her son, Nobel Del Mar, on trumpet; and Anthony Wenzel on keyboard.
"We just want to help," Diego Rodriguez said. "As musicians, we cannot stand by and do nothing. If we have the opportunity and the means to help, why not do it? ... Somebody is going to use these strings and somebody will be able to play music in Venezuela." 
The drive continues until Jan. 7, the day the strings will be shipped. Until then, strings can be mailed to 4625 Sea Isle Road, Memphis, TN 38117.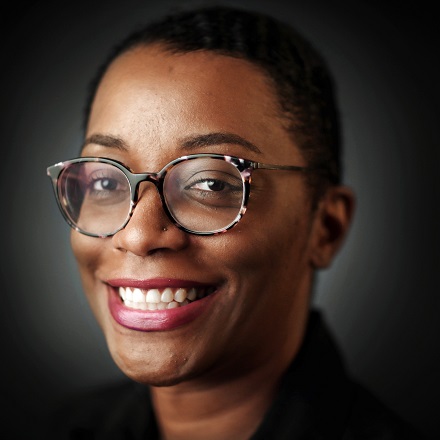 Elle Perry
Elle Perry covers arts and culture and other news for the Daily Memphian. She is a native of Memphis and a two-time graduate of the University of Memphis. Elle previously worked for the Memphis Business Journal and has written for publications including The Memphis Flyer and High Ground News.
---