Bridge Builders student leaders host poetry slam for survivors of sexual abuse
In a back room in the Uptown neighborhood, a small group of student leaders is preparing what hopefully will be a safe space.
"When we decorate the rooms that we're going to be using, we want to give it a happy, fun, artistic vibe," said Mohamed Abdo, a 17-year-old Arlington High School senior. "Basically, make it a really nice, creative and cozy space to make everybody feel lit up and comfortable instead of having it dark and gloomy. That kind of sets the tone, instead of making it hard to take in when listening to people's stories."
Abdo and his colleagues, as a part of an organization named MASHA (Memphis Against Sexual Harassment and Assault), have been busy planning an open mic event, set for Saturday, that is geared toward community members who want to share their stories of survival in the face of sexual misconduct, violence, harassment and abuse.
MASHA is an offshoot of the Bridge Builders program, which recently celebrated 30 years as the flagship initiative of the Memphis-based youth leadership nonprofit Bridges USA.
In 2011, Bridges redesigned Bridge Builders into three tiers of participation: Connect, Collaborate and Change. In the traditional Bridge Builders experience, high school juniors and seniors are inducted into a yearlong commitment, including a summer leadership conference and required meetings during the semester. It is now known as Collaborate and has been extended to include 7th-12th graders.
A select number of Collaborate Bridge Builders go on to qualify to form Change, a youth leadership council of sorts, focused on influencing local policy and developing student-led public programming.
Abdo was recommended to apply for Change by the adult group leaders who shepherded him through the summer conference.
"I felt like I had more of a voice when I entered Change than when I was in Collaborate," Abdo said.
This year, 30 students were accepted to Change. Once a part of Change, each of the select Bridge Builders is assigned to one cohort to work on for the year.
'I want to be a part of that. I want to help other people'
Abdo and his group mate Mallori King said they both knew they wanted to continue the work students began with the MASHA council.
King, an 18-year-old senior from Ridgeway High School, said she is a survivor who has directly benefited from the work of the MASHA students who came before her. She was introduced to the group when she attended a student-led workshop. She said she left with renewed confidence in herself and noticed a similar change in a close friend who also is a survivor.
"The fact that I learned so much, and it really opened my mind and shaped my thought process, in the manner of a couple of hours, I was like, 'Wow! If it can change my life, it has the ability to change the lives of other people. I want to be a part of that. I want to help other people,'" King said.
King is now in her second year as a leader within Change and MASHA.
---
"(We want to) create a shift of the culture within the city … and, eventually, the rest of the planet."
Mallori King, Ridgeway High student and MASHA council member
---
"At the root of our (mission) is bringing more awareness and educating people because you don't know what you don't know," King said. "In order to solve the issue (of sexual abuse), you have to know what it is. So that's a huge thing. (We want to) create a shift of the culture within the city … and, eventually, the rest of the planet."
Flannery Harper, 23, is a former Bridge Builder who was a member of the pilot group of students from Change's first year. She now serves as a full-time staff member as the Change specialist at Bridges, coordinating alongside the current group of youth leaders.
She explains that, while Change students are regulated to their own silos according to a specific cause, the program has grown in recent years to better embrace "intersectionality" by encouraging the students to think of ways each issue overlaps with the next.
'We all need each other'
Outside of MASHA, Change includes a council for educational justice, youth LGBTQ rights and awareness, and a group advocating to extend voting rights to 16- and 17-year-olds in Tennessee for city and state elections.
"Each cohort's issue is inextricably tied to (each of the other's)," Harper said. "If we're really going to get there and advance this youth movement, we all need each other."
Survivor Power Coffee Hour
The Survivor Power Coffee Hour will be held at Bridges USA, 477 N. 5th Street, Saturday, Jan. 26, from 3 p.m. to 5 p.m.
While King and Abdo worked with their teammates, finalizing details for their open mic event as they huddled around a roundtable in a wing of the Bridges' headquarters dubbed the Youth Action Center, the other cohorts' students were spending their after-school weeknight mobilizing their own plans in their own rooms.
In their discussion, the MASHA students are making sure they have done all they can to commission enough speakers to take the floor for their poetry slam-styled event for survivors.
Outside the artistic portion of the event, the students have arranged for advocacy groups and counselors to be on hand for attendees to have real-time support from professionals.
King said she's already gratified by the idea of having such a unique event because providing the platform for healing and understanding, alone, is a gesture that moves the needle of progress.
"It's important because, for one, it'll bring survivors together to share knowledge in that space," King said. "I've seen one of these done in the city before.
"It's such a big issue, and it's going to take a lot to tackle it. So, doing these small acts will hopefully create a huge shift."
(Editor's note: The author is a former Bridge Builders student and staff member. Flannery Harper was one of his students.)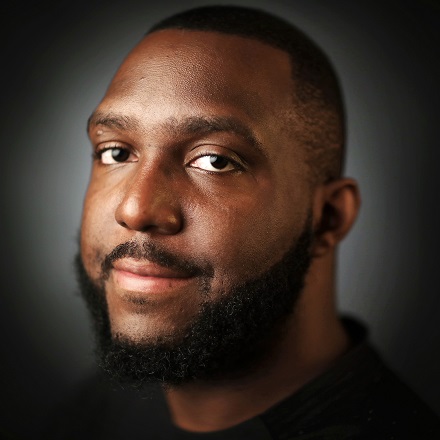 Jared Boyd
Jared Boyd is a general assignment reporter with The Daily Memphian who can be found covering just about anything people in the Mid-South might find interesting. His friends call him "Jay B.," and you can, too.
---