'If Beale Street Could Talk' among 2018 Indie Memphis Film Festival lineup
The Barry Jenkins-directed adaptation of the James Baldwin novel "If Beale Street Could Talk" will screen as the centerpiece presentation of this year's Indie Memphis Film Festival.
The opening night film is "MR. SOUL!" a documentary on the first African-American hosted talk show, directed by Melissa Haizlip and Samuel D. Pollard. The closing night film is "Support the Girls," directed by Andrew Bujalski, which centers on the general manager of a "sports bar with curves."
Running Nov. 1-5, the festival features five world premiere screenings, one U.S. premiere screening, as well as special presentations, including "Cabin Boy" with Chris Elliott in attendance and Barbara Loden's "Wanda" presented by Amy Seimetz. There will also be a retrospective of recent Hong Sang-soo films.
"Sorry to Bother You" filmmaker Boots Riley will be the festival's keynote speaker for the Black Creatives Forum, as well as present the film "Brazil" by Terry Gilliam.
Indie Memphis executive director Ryan Watt said that senior programmer Miriam Bale and shorts programmer Brighid Wheeler have formed arguably the richest festival slate in its history.
"I'm really proud of this lineup put together by our screening committee and our all-women programming team," Bale said. "We made an effort to avoid clichés in 'festival films' and to seek out films that were a little wild or challenging, or that offered something we hadn't seen often. We also aimed to decolonize the festival film, seeking out filmmakers who were exploring their own communities whenever possible."
During the festival 165 short films and more than 50 music videos will be screened.
The festival slate is also a diverse one: half of the Narrative Competition films are directed by female filmmakers and half are directed by people of color. Forty-three percent of Documentary Competition films are directed by female filmmakers and 71 percent are directed by people of color. The festival includes titles from the United States, Spain, France, South Korea, Israel, Austria, Australia, Zambia, United Kingdown, Portugal, Canada and Democratic Republic of the Congo.
Scheduled for screening is The Washing Society, directed by Memphis-native Lynne Sachs. In the documentary, Sachs and playwright Lizzie Olesker document disappearing neighborhood laundromats and their associated labor.
In the Hometowner category, the slate includes "Memphis Majic," directed by Eddie Bailey, a jookin' dance documentary; "Negro Terror: The Voice of Memphis," directed by John Rash, a documentary on the aforementioned punk band; "Waiting: The Van Duren Story," directed by Greg Carey and Wade Jackson, a documentary on Big Star-affiliated musician Van Duren and Rukus, directed by Brett Hanover, a LBGTQ coming-of-age-story. (Negro Terror will play the live score during their doc screening; Van Duren will attend his doc screening.)
There will be a work-in-progress screening of the documentary "Black Genius," directed by Memphis-native Kalimah Abioto, which explores how Memphis can grow without displacement, as well as a collection of short films by documentarian Les Blank and Southern Foodways Alliance's Ava Lowery.
The lineup was unveiled on the evening on Sept. 25 at a Rec Room preview party.
From Nov. 1-5, festival venues will include Halloran Centre at the Orpheum, Malco Studio on the Square, Hattiloo Theatre, Playhouse on the Square, Circuit Playhouse and new festival venue, TheatreWorks @ the Square.
Encore screenings are scheduled for Nov. 7 -8 at Malco Ridgeway and the National Civil Rights Museum.
For the full roster of the films, visit indiememphis.com.
Festival passes are on-sale for $100; $250 for VIP. Passes for the Black Creators Forum, which include access to all festival events, are available for $149; $299 for VIP.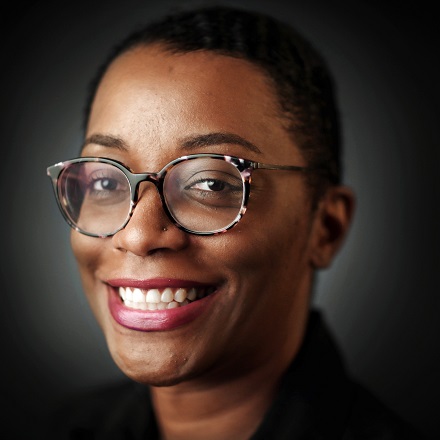 Elle Perry
Elle Perry covers arts and culture and other news for the Daily Memphian. She is a native of Memphis and a two-time graduate of the University of Memphis. Elle previously worked for the Memphis Business Journal and has written for publications including The Memphis Flyer and High Ground News.
---