Memphis' Collage Dance Collective showcases female choreographers with FEMME
Out of the 290 ballets put on by the largest ballet companies nationwide during the 2012-13 season, only 25 were choreographed by women.
Meanwhile, ballet dancers skew heavily female. For example, a look at the websites for two professional ballet companies in Memphis shows 21 female dancers of the total 30. 
One of those companies, Collage Dance Collective, is addressing that disparity in its fall program, FEMME.
Breaking Through is the overarching theme of Collage's upcoming season, the organization's ninth. It encompasses the fall program, the winter program and the spring program.
"I think artistically the work really speaks to breaking through barriers, pushing yourself past your comfort zone," said Marcellus D. Harper, executive director of Collage. "Moving past limitations both internal and external, artistically. I think from an organizational standpoint we are really trying to take the organization to the next level.
Harper and artistic director Kevin Thomas founded the company.
"We've for so long, just tried to survive," Harper said. "There are lots of things you do just to get by, but you realize at some point that a lot of the mindsets, mechanisms, formulas that you use to get by don't allow you to thrive and get to that next level. We also want more people to know about what we're doing. We think Collage is still very much under the radar, even in Memphis."
For FEMME, Collage selected nationally known women as its choreographers. They are Endalyn Taylor of Chicago and Amy Hall Garner, Gemma Bond and Camille A. Brown of New York.
"This was born just out of a realization that that we've had for a long time, that we don't really have many female choreographers in our repertory," Harper said. "That's something that we want, but there are not very many women choreographers working in ballet. Not just in our company, but other companies, you'll find that most of the repertory is dominated by men.
"Particularly as we try to work to have more black swans on the stage, there's a disconnect if there's not black women, and women period, that are choreographing and a part of the artistic voice," he said. "So we wanted to provide a platform for women choreographers to showcase their work. And also, to be able to add these works to our repertory."
The work of Taylor, Garner and Bond will be Memphis premieres. Collage will perform a crowd favorite of Brown.
The program is not necessarily about four women creating work about being a woman.
"The work I'm doing for this particular season is a new work that doesn't have a narrative necessarily," Taylor said. "But certainly, celebrates the beauty, the strength and the rigor within the black body, male and female. It is athletic, but is also very contemporary, but like a lot of the work that I'm delving into and exploring now."
The experience of being a female ballet choreographer can be a lonely one.
"It's intimidating in the sense that I desire to put my work out there in more venues and in more areas," she said. "And I want other women to have that opportunity as well. So, someone has to be the pioneer. Someone has to take the chance to face rejection, because it is foreign. It's unknown and uncommon."
To help facilitate more women, the industry has to broaden its perspective of what people can do that seems outside of their wheelhouse, Taylor said.
"Women have to create space for this opportunity to thrive," she said. "We are existing and that in and of itself is hard work. We are mothers, we are wives, we work. We are so multifaceted that sometimes we don't even make the space for ourselves to delve into a new realm. We have to put ourselves out there."
The industry also has to start earlier, Harper said.
"For girls, even in their training process, to create space for them to be creative and to know that that's okay," he said. "Ballet is so competitive for women, in particular, and girls. So, girls very quickly are taught not to be assertive. They're taught to try to fit in.
"Since there are fewer guys, it's less competitive," he said. "Usually they have more space and freedom to think in the ways and be in the spaces that allow creativity and choreographic thought to emerge.
"So it's like 'What can we do at the training level to get young women to think about their careers more holistically and to be more assertive in that way?' Because I think that those qualities obviously lead to making good choreographers."
One step suggested by Taylor is to start composition courses early on. Collage's conservatory has more than 220 students with about 85 percent of them being girls.
Harper said he wants them to see choreography as an option, but that they have to see that it is a viable option.
"(Women) are the face of ballet," Taylor said. "But we are not the face behind ballet. We need to be both, all."
FEMME performances are scheduled for Oct. 27-28 at Playhouse on the Square. For tickets, go here.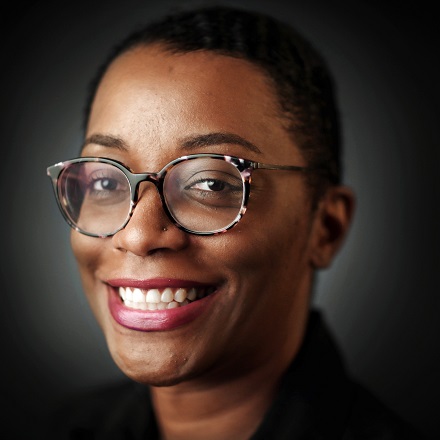 Elle Perry
Elle Perry covers arts and culture and other news for the Daily Memphian. She is a native of Memphis and a two-time graduate of the University of Memphis. Elle previously worked for the Memphis Business Journal and has written for publications including The Memphis Flyer and High Ground News.
---