New Crosstown bar serves up art, absinthe
After walking up the bright red, spiral staircase in Crosstown Concourse after 5 p.m. most nights, you'll be greeted by a glowing light.
You could find a seat in a wooden booth, in a lounge full of mid-century modern furniture arranged not unlike someone's living room or at a clear acrylic-topped bar with art inside.
The lighting, LED, comes from the bottom of aforementioned bar. And, that visitor to the Art Bar inside Crosstown Arts' 40,000 square feet, might opt for a table-side "absinthe makes the heart grow fonder," a cocktail fashioned with foraged ingredients, an $18 cabernet sauvignon or something for $3 called "chicken wine."
Bar manager Bart Mallard has a variety of fine-dining experience, which includes farm-to-table restaurant Blue Hill at Stone Barns in Tarrytown, New York, as well as Acre, Andrew Michael Italian Kitchen and Catherine & Mary's, all of course, in Memphis. His bar background has been mostly cocktail and fine wine.
"We started off our menu with a few very specific classics, to not only educate the staff, but get the people coming in here to realize that if they want a Sazerac, or an Old Fashioned or a Negroni, they're in the right place," Mallard said. "Or a 'Last Word,' which is a Prohibition cocktail not too many people know about it. But it's amazing."
The bar is moving this week to its house cocktails.
"Those are going to feature very fresh ingredients that are from local farms, fields, the woods," Mallard said. "We're foraging. We're getting really creative."
He's especially excited about the wine.
"I was really happy to bring some special wines that people may not recognize, as far as grapes and regions, but they're very special, every single one of them," Mallard said.
Inclusivity is important to Mallard, which explains the range of drink options from $2 to nearly $20.
"I would really love for people to come in to realize that it's a place where everyone's kind," Mallard said. "Where there's inclusion on every level."
The "chicken wine" by the way, is called that because of the chicken that is featured on the label. It is available in red, white or rosé. It served out of the box. And, it is French, La Vieille Ferme.
In addition to drinks to imbibe, there is also light food, such as finger foods, dips, herbed olives, house-made potato chips and spent grain bread with sun-dried tomato bruschetta.
Chef Raymond Jackson of the Crosstown Arts Café prepares those items.
Both the café and the art bar opened on Sept. 4. The café's hours currently are Tuesday to Friday from 8 a.m. to 7 p.m. and Saturday from 10 a.m. to 4 p.m. The bar's hours are Tuesday through Sunday, 5 p.m. to 1 a.m.
But what about the art part of the art bar?
"All of our programs and departments and events at Crosstown Arts are about giving opportunities to people to create and so that informs everything," said Crosstown Arts co-founder/co-director Chris Miner. "Overall, having the bar, we know that connections and people and creative exchange, the actual art side of the vision, connecting people, happens over food and drink. And so, we designed the [Crosstown Arts] space so that creative exchange has the best chance of happening. With the idea that all of these programs open up in one common area."
Each month, the bar will feature work from a different artist.
It debuted with a work called "Traces," created by Terri Jones.
"Hers is site specific," Mallard. "…If you go and read it, it is about beginning a conversation with a stranger."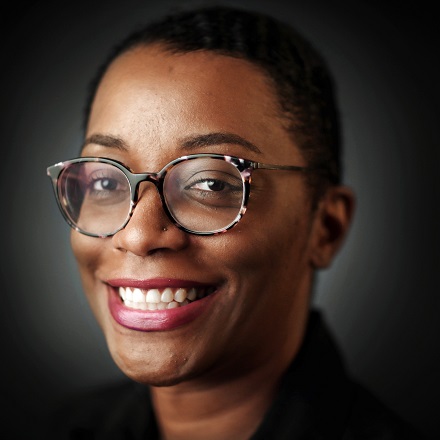 Elle Perry
Elle Perry covers arts and culture and other news for the Daily Memphian. She is a native of Memphis and a two-time graduate of the University of Memphis. Elle previously worked for the Memphis Business Journal and has written for publications including The Memphis Flyer and High Ground News.
---