LITE Memphis alums, Rhodes students unite for b2b retail startup
Imagine walking into a store to purchase a pair of shoes. You have found a style of shoe you like, but need to try it on in your size. Several other people need help, too, though, so you have to wait.
While waiting, you realize the store may not even have your size in stock. All of your waiting could end up being in vain.
Three Rhodes College students, and another from Sewanee: The University of the South, who is also from Memphis, are working to solve that pain point.
Their solution is their startup company: Clu Technologies.
Clu Technologies is a software designed to align the in-store and online shopping experience. With it, shoppers can directly access product and inventory information, order from the online store and receive recommendations, akin to what Amazon.com does.
Like the other founders, Cinthya Bolanos came up with the idea after noticing a problem. She's worked in the retail industry for several years and wanted to help engage retail customers in an interactive way.
"I know that McDonald's, Chili's and Panera Bread have ordering systems where customers can go on themselves and order," she said. "I thought that is kind of where the market is shifting."
Bolanos, a junior at Rhodes, is an education studies major. She graduated from Cordova High School, where she participated in Future Business Leaders of America, which exposed her to the idea of entrepreneurship.
As a senior at Cordova she participated in Let's Innovate Through Education (LITE) Memphis. The mission of the organization is to equip black and Latino students with 21st-century skills to create wealth.
"It basically teaches you entrepreneurship skills and it works with you all through high school and college, and that pushed that a little bit more," she said.
At LITE, Bolanos met Kylee Richard.
Richard, a sophomore political science major at Sewanee, is chief information officer of Clu.
The team's other members are Luke Mansfield and Sydnee Haley. Originally from England, Mansfield is a junior computer science major at Rhodes. He is Clu's chief technology officer.
Haley, a Memphis native, is a junior history major at Rhodes and is chief operations officer of Clu.
Last month, Clu Technologies participated in a student pitch competition in Nashville as part of Launch Tennessee's 36/86 Entrepreneurship Festival for a $25,000 prize.
Clu did not place among the winners, but its principals are moving forward.
Bolanos said her team plans to be fundraising and looking for more pitch competitions and retail conferences to attend.
"In the South, it's a little bit difficult to get in that high-tech retail space in this market," she said. "We're definitely in the process of trying to go to these conferences and trying to meet all these people, to just really build out the right product and make sure we're not making something nobody wants."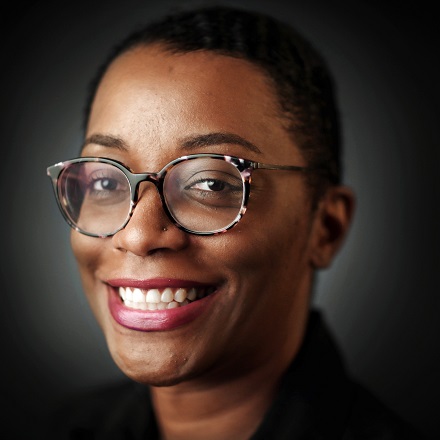 Elle Perry
Elle Perry covers arts and culture and other news for the Daily Memphian. She is a native of Memphis and a two-time graduate of the University of Memphis. Elle previously worked for the Memphis Business Journal and has written for publications including The Memphis Flyer and High Ground News.
---