Memphis Convention Center overhaul hailed as 'game-changer'
Flanked by larger-than-life cutouts of Memphis musicians wearing blue hardhats, city and tourism officials formally launched a nearly $190 million upgrade of the Memphis Convention Center on Thursday.
They called the 51-year-old convention center's renovation and expansion a game-changer that will draw more conventioneers to Memphis and bragged about a major slice of the project going to minority- and women-owned and local businesses.
The 20-month-long renovation will give the building a new, modern-looking exterior, provide hotel-quality finishes throughout the interior and take better advantage of its riverfront setting with new meeting rooms and outdoor seating areas.
It will be part of a new front door for Memphis, so it's fitting the project is beginning during the city's bicentennial year.
"Nearly 40 million people drive over that (Hernando DeSoto or Interstate 40) bridge every single year, and right now, they see a building that looks dated," said Memphis Mayor Jim Strickland.
"Well, soon they'll see a building that is modern, sleek and welcoming to everyone coming in here. The interior will be more functional and allow for a better overall experience. This renovation is emblematic of everything that's happening in the city right now. Memphis has momentum, and we see it right here," Strickland added.
Strickland and his director of business diversity and compliance, Joann Massey, said the city is proud to have exceeded a goal of 30 percent participation by minority- and women-owned businesses.
"All of us at the city, City Council and city government, are thrilled that we exceeded our goal of 30 percent minority- and women-owned business," Strickland said.
Massey said the project's diversity spend is 33 percent. The Strickland administration recently said it had doubled minority participation in city procurement since taking office, to 24 percent.
Strickland stressed the project doesn't take away from basic city services.
"We're also completing this renovation without the use of general fund money," the mayor said. "We're not having to take money away from the fire department or the police department or the roads, libraries and parks. This is all funded with hotel-motel tax and TDZ (tourism development zone) money that's not going to negatively affect the core, basic services.
City Councilman Berlin Boyd said the project should be a point of pride like the original convention center was when it was built.
"It's a project that's going to change our skyline like it did some 51 years ago, and it's a project that we are all going to boast and be proud of," Boyd said.
W.G. Yates & Sons Construction of Philadelphia, Mississippi, won a $163.5 million construction contract after three rounds of bidding last year. Soft costs, including furnishings, artwork, construction management by MFA partners and architecture by LRK of Memphis and tvsdesign of Atlanta, will account for another $25 million.
---
WAYNE RISHER: Convention Center project clears final hurdle
---
Memphis Tourism president and chief executive Kevin Kane said the renovation will add dynamism to a civic asset that's long been a strong contributor to a growing tourism economy.
"This building, as tired as it has become, is only dark 30 to 40 days a year. This building is an economic engine for Memphis and Shelby County and it deserves to be first class. And thanks to Mayor Jim Strickland and the City Council and the Strickland administration, in about 20 months, it will be first class."
"It is a game-changer for our industry and it is something that will position this $3.5 billion industry for future growth," Kane said.
The convention center will remain open during the renovation.
The cutouts of Memphis musicians and construction tape marked "Rock Zone" are a fun way to help center users find their way around during construction, Memphis Tourism chief marketing officer Regena Bearden said.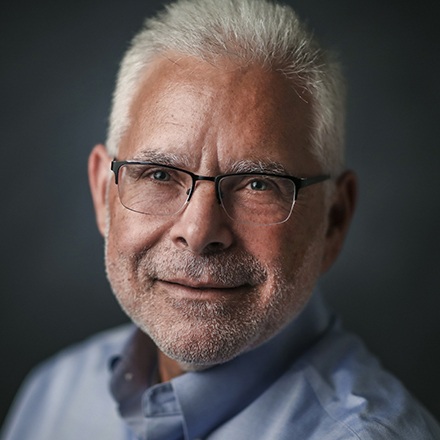 Wayne Risher
Business news reporter, 42-year veteran of print journalism, 34-year resident of Memphis, University of Georgia alumnus and proud father and spouse of University of Memphis graduates.
---