Mempops building kitchen on Summer to increase capacity
Mempops made well over 300,000 ice pops last year, but could have sold more if the business had more production space.
That's why owner and founder Chris Taylor recently purchased a small building on Summer Avenue to use as a commercial kitchen only, not for sales.
"We maxed out on production space," Taylor said. "Last summer, there were times we could have sold more if we had them. I'm hoping this will alleviate that problem."
The 3-year-old company operates out of three brick-and-mortar retail locations: 1243 Ridgeway in East Memphis' Park Place Centre; 1350 Concourse at Crosstown Concourse; and 3670 Houston Levee in Collierville.
At the East Memphis shop on Friday afternoon, store managers Shawn Herrington and Ry Wilson worked as a team behind the counter: Wilson cut the leafy tops off thousands of fresh strawberries while Herrington wrapped hundreds of ice pops in clear plastic with a bag-sealer machine before boxing and labeling them.
A stack of crates with 16 gallons of milk stood between them.
A two-person team can make and package 1,000 ice pops during a shift, Herrington said. (The treats are often called by the brand name Popsicles in the way Coke sometimes refers to any soft drink.)
It takes 24 pounds of strawberries to make about 150 strawberry or strawberry-cream ice pops, Wilson said. After removing the leaves, he purees them and adds sugar, water and lemon juices.
In addition to the three Memphis-area shops, Mempops this year also will sell the treats from three Airstreams, 11 carts and two converted mail trucks.
"With the mobile side, we're trying to get into more regional-type events in Nashville, Little Rock and Jackson, Mississippi, and hit some bigger festivals," Taylor said. "We couldn't have done it the way we were set up last year."
The expansion is based both on meeting existing demand but also on aspirations to create new markets.
"It gives us some motivation to get out there and find some more things to do," Taylor said.
The three Mempops shops will continue to be where the ice- and ice-cream-on-a-stick are frozen and bagged, but the extra 2,000 square feet at 3664 Summer will provide space for cooking and mixing the batches.
Mempops offers cream pops and fruit pops in exotic flavors like avocado lime, coconut lime, cranberry satsuma, king cake, cookies and cream, and blood orange as well as the basic vanilla, strawberry and fudge.
The batches are made from fresh ingredients. Not only do employees slice fresh fruit, they make other components from scratch. For example, the business makes its own, homemade version of the Oreo cookie for the cookies-and-cream ice pops, Taylor said.
Public records show that Taylor bought the Summer Avenue property for $360,000 in December. The 3,218-square-foot building has two bays. Mempops will inhabit the vacant side and an existing business, Habee's Wings & Deli, will continue leasing the other bay.
The Summer Avenue building will not be branded with signs since no sales are to occur there.
That building will house the more challenging part of making ice pops.
"We're not going to freeze them there," Taylor said. "It's just making the mixes and then taking them to the stores and freezing them there.
"The harder part is knowing how to make the recipes. I think I have over 100 flavors, and at any one time we might have 10 to 20 available."
Mempops employs a half-dozen people year-round, and up to 40 during the warmer months.
Premier Contractors will tailor the empty bay for Mempops' production kitchen. If all goes to schedule, the kitchen will open in early April.
"We're essentially creating a commercial kitchen which will be able to meet USDA standards," said Mike Todd, owner of Premier Contractors.
"We're putting in a commercial vent hood, convection ovens, steam kettle and range and grease trip, a three-compartment sink, hand sink and handicap restroom," he said.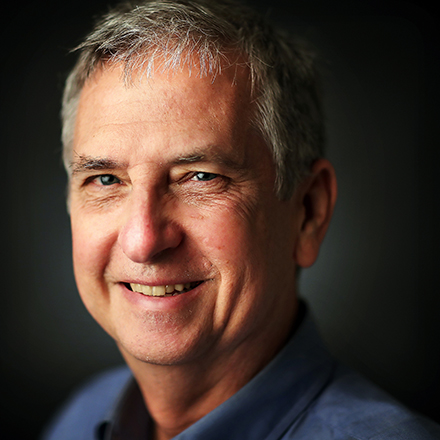 Tom Bailey
Tom Bailey covers business news for The Daily Memphian. A Tupelo, Mississippi, native, he graduated from Mississippi State University. He's worked in journalism for 40 years and has lived in Midtown for 36 years.
---