RemediChain begins accepting donations for chemotherapy reclamation program
Good Shepherd Pharmacy's sister company RemediChain announced Thursday it has officially begun accepting individual donations of oral chemotherapy prescriptions as part of its chemotherapy reclamation program.
RemediChain will partner with Baptist Cancer Center and West Cancer Center to take in medications as part of its "blockchain" solution to address the financial and environmental problems of prescription waste, according to a release.
"Nationwide, more than $100 billion worth of medication is destroyed each year, while 32 million Americans report that they can't afford their medication," Jide Anyigbo, pharmacist and co-founder of RemediChain, said in a release. "This is an especially prominent problem for cancer patients, as oral chemotherapy drugs can cost up to $45,000 for a 30-day supply. By using blockchain technology, we can connect individual donors with unused medications to some of those patients most in need right here in Memphis. It's literally life-saving."
---
MICHELLE CORBET: Local pharmacist changes state law to put high-dollar chemo drugs in the hands of low-income Tennesseans 
---
In October 2018, Phil Baker, founder and CEO of Good Shepherd Pharmacy in Memphis, worked with state Rep. Cameron Sexton, R-Crossville, chair of the House Health Committee, and Sen. Brian Kelsey, R-Germantown, as well as the Department of Health and the Board of Pharmacy to draft rules for the medication reclamation program, which were approved by the Tennessee General Assembly last summer.  
Medications can be donated by any patient or cancer clinic in the United States, and will be distributed to "vulnerable patients who would not otherwise be able to afford their life-saving medicine." RemediChain can accept and redistribute unopened oral chemotherapy tablets and capsules in their original packaging.
To find out if your medication is eligible to be donated, visit RemediChain's website here and click "Donate." Once a donation has been registered online, medications can be mailed directly to Good Shepherd Pharmacy, or delivered to a donation partner site at the West Cancer Center on Wolf River Boulevard or any Baptist Cancer Center in the Memphis area.
In addition, RemediChain is currently pursuing additional donation-site partners to expand its program beyond Tennessee and across the country. For more information, contact Baker at phil@remedichain.com.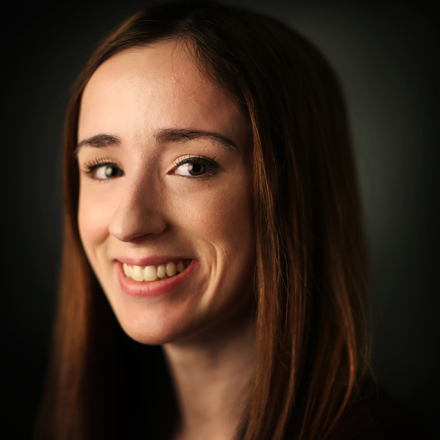 Natalie Martin
Natalie Martin is a Memphis native and 2018 graduate of the University of Memphis. She worked at The Daily Helmsman, the U of M's student newspaper, for a year as a reporter and a copy editor and has been published in Memphis Magazine. She is a reporter for The Daily Memphian.
---