Memphis-based Mercer Capital expands in Texas with new Houston office
Memphis-based Mercer Capital has entered a new market with an expansion into Houston, Texas. David Smith, ASA, CFA, has joined the business valuation and financial advisory firm to lead and grow the company's new Houston office.
For Matt Crow, president of Mercer Capital, expansion comes down to where talent is available.
"Concentrations of talent in an area is beneficial, so building people around David (Smith) in Houston and our people in Nashville makes sense for us," Crow said, referring to the other in-state market where Mercer is growing.
Smith joined Mercer Capital with more than 20 years of business valuation experience in the oil and gas sector as well as with biotech firms nationally.
"I've been involved in business valuation for 20-plus years and have been in Houston for 50 years of life and 30 years of my professional career — it's home," Smith said. "Most of my work has been concentrated in financial reporting and corporate-related valuation. Being that I'm in Houston, the energy capital of North America, we do a lot of oil & gas work in Houston and in the Dallas office."
While Mercer's Dallas office also does significant work in energy, Smith's history in the oil & gas sector will lend itself well to the Houston market. 
"We're excited to expand in Texas," Bryce Erickson, senior vice president of Mercer Capital, said. "The energy expertise that we have in Dallas has a natural fit in Houston. There's something to be said for having a local presence there that we didn't have before."
With about 45 employees, Mercer Capital is one of the largest firms in its financial niche, but the firm is strategic with the talent it hires.
"This is not alone to our organization, but it certainly is true that we start with people," Erickson said. "Whatever opportunities we look for to expand into, those are all well and good, but you have to have the right people. David (Smith) is one of those people with the right skills and background."
Smith has extensive experience valuing businesses, business interests and intangible assets for financial reporting, corporate tax, corporate M&A, employee stock ownership plans, and gift and estate taxes. He was leading the Houston office of HSSK when he began looking for a new opportunity. A primary objective was working with a firm that had a strong reputation in business valuation and financial advisory.
Memphis' large financial services sector and talent pool caught Smith's attention when he visited Mercer Capital's home office.
"When I had the opportunity to visit the office in Memphis, I saw that the quality of folks they're able to recruit in Memphis is, frankly, quite impressive," Smith said.
Houston becomes Mercer's fourth market, joining Memphis, Dallas and Nashville.
"We look at whatever talent becomes available in that market, who has that background and the expertise that we want to have on board," Crow said. "The firm in general operates all over the U.S. and beyond, and we managed to build that from Memphis. Our perspective is that the work can be serviced from anywhere."
Crow is optimistic, yet realistic about continued growth .
"We'll be opportunistic about other markets," he said. "We don't want to spread ourselves too thin. The Southwest Airlines connection makes getting between Texas and Tennessee easy for us, so that's great."
Christopher Mercer, Mercer Capital's founder, started his career at First Tennessee Bank and Morgan Keegan & Co., before leaving to start Mercer Capital in 1982.
"Certainly, being in Memphis has given us a competitive advantage in building the company because we don't have a lot of competition from similar opportunities to recruit and retain talent," Crow said. "Being successful in financial consulting requires brains and the kind of wisdom that only comes from decades of experience. It would be nearly impossible to do the same thing in a coastal gateway market where professionals are more transient."
Despite expansion in Texas, Crow assured that Mercer Capital is "still a pork barbecue firm."
"I can't say it in front of Texas brethren, but I prefer pork anyway," Smith joked. "Pork ribs beat beef ribs any day."
Mercer Capital is an employee-owned firm that serves a diverse, international client base. Its associates serve clients globally, and have tapped into every continent except Antarctica.
Each year, the firm completes approximately 500 engagements for companies ranging from small businesses to Forbes 400 clients.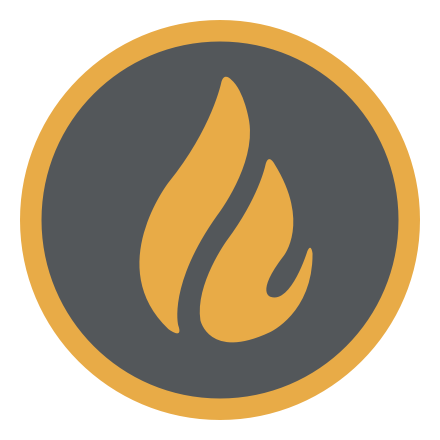 Christin Yates
Christin Yates is a native Memphian who has worked in PR and copywriting for a decade. She earned her B.S. in public relations and M.S. in mass communications from Murray State University.
---