University of Memphis pedestrian bridge takes shape
The soaring, 14 strands of cable that both support and adorn the University of Memphis' pedestrian bridge are now installed.
Last week, Flintco construction subcontractors and workers attached the eight-inch-diameter cables.
Ten of the sleeved cables – each comprising five or so strands of smaller entwined cables wrapped in a sleeve – are angled down and north from atop a 104-foot-tall tower, and four other cables are angled down and toward the south, back side.
The pattern of lines creates the striking appearance designed to make the bridge an iconic piece of campus architecture.
The cables' supporting strength also will allow a temporary steel-support structure to be removed from underneath the 200-foot-long, 20-foot-wide deck that spans Walker Avenue, the Norfolk Southern Railroad and Southern Avenue, Jeremy Given said. He is vice president/area manager for Flintco, the construction firm building the $35 million project.
The span will provide more cohesion for, and safer passage between, the 160-acre main campus north of the streets and tracks and the 40 acres of parking and student recreational facilities on the south side.
The work includes related projects at the north and south ends of the bridge.
Connected to the south end is a 1,140-space, six-level parking garage with elevators, an amphitheater and pedestrian mall where a section of Echles Street once existed.
On the north end will be a plaza and amphitheater at Alumni Mall. Pedestrians can use the steps or elevators to access the bridge on the north side as well.
The project is on schedule to be completed by the Aug. 4 deadline, Given said. Work started in May 2018.
The cables won't be the only distinctive design element.
Stainless steel, glass and LED lighting will be features as well, said Given and Flintco's on-site project manager, Mark Hodges.
Glass panels will be part of the stair railings on both sides of the bridge.
The railings over the railroad will comprise stainless-steel mesh and tubing instead of glass because of the train operations below. But the glass railings will continue over Walker Street portion of the bridge, which is not supported by cables.
The materials that comprise the cable-stayed bridge, including connections to the pylons, were supplied by Tensa America, a division of the Italian company Tensa. The design team led by Haizlip Studio chose the company, which is involved with bridge projects across the world. 
The precise name for the type of bridge U of M is having built is "cable-assisted girder bridge,'' Given said.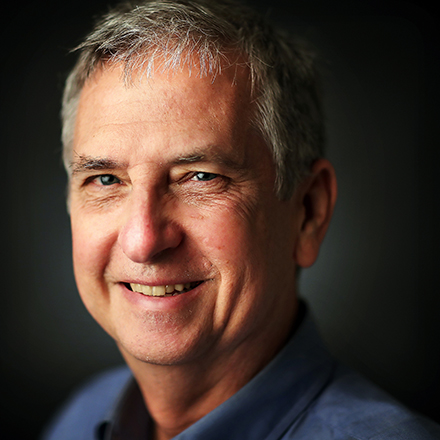 Tom Bailey
Tom Bailey covers business news for The Daily Memphian. A Tupelo, Mississippi, native, he graduated from Mississippi State University. He's worked in journalism for 40 years and has lived in Midtown for 36 years.
---