'Significant' music industry growth seen among promising job sectors
A new regional economic development advisory board agreed Thursday on a roadmap for job growth and began what promises to be a robust dialog on the details.
Living wages, minority- and women-owned business participation and staying ahead of trends, such as warehouse automation, were among issues raised for further discussion.
Not surprisingly, transportation, distribution and logistics led a list of industry sectors to be targeted by business recruitment efforts, followed by medical devices at No. 2 and food/agriculture technology at No. 3.
Rounding out the list were a category called business-to-business that focuses on back-of-office support; emerging technology, an entrepreneurial realm that can benefit from ties to the University of Memphis and other research institutions; and the music industry.
An economist who analyzed growth possibilities said she thinks Memphis has the potential to see significant job growth in music over the next 10 years.
While it's not realistic to contemplate becoming a national player, the economist, Theresa Lynch of Mass Economics, said, "I think we estimated it would be a couple thousand new jobs for Memphis. It's really a significant number."
Lynch said she defined music industry broadly to encompass not just live performance but also studio work to support video, gaming, independent productions and television.
It was the first public meeting of a new Memphis & Shelby County Regional Economic Alliance, announced in November by leaders of city and county governments, the Greater Memphis Chamber and Economic Development Growth Engine of Memphis and Shelby County.
The group was formed to bring closer coordination between business recruiters at the chamber and providers of economic development incentives at EDGE. Officials have pledged the group will take a data-driven approach to recruitment, measure the results and be accountable to the community. It's scheduled to meet quarterly.
The first meeting, chaired by Memphis Mayor Jim Strickland, received results of a yearlong study based on analysis of Memphis job growth and interviews with local stakeholders. Lynch looked at job growth over the past decade in the city and its metropolitan statistical area and forecast the most fertile areas for future growth.
Lynch said her research was based on older data than what Bloomberg and the chamber reported recently. Bloomberg said Memphis led the nation in a comparison of 2018 job growth to the 10-year trend, while the chamber said the growth rate accelerated in the last three months of 2018.
Also participating in the meeting were EDGE board chairman Al Bright, County Commissioner Willie Brooks, City Council chairman Kemp Conrad, Shelby County Mayor Lee Harris, Downtown Memphis Commission president Jennifer Oswalt, Greater Memphis Chamber president Beverly Robertson and City Council member Patrice Robinson.
EDGE CEO Reid Dulberger was absent, as was chamber chairman Richard W. Smith, who sparked formation of the alliance with calls to awaken the city from slow growth mode.
Leslie Lynn Smith, president and CEO of Epicenter Memphis, a chamber-supported hub for entrepreneurship, and Eric Miller, senior vice president of economic development at the chamber, helped answer board members' questions.
Brooks said the group should be pushing for gains in well-paying jobs. He mentioned the $15 an hour level that's been a rallying cry for living wage advocates. The current tax abatement incentive from EDGE sets a floor of $13 an hour for jobs created with help from incentives.
Miller said, "You need to build a competitive wage into the incentive structure, so if they want the incentive, they have to pay that wage."
Moments later, Miller touched on workforce development, saying a higher-skilled workforce can help Memphis compete better with other cities.
"You want to improve the standard of living," Miller said, but "you don't want to price yourself out of the market."
Strickland said after the meeting, "The impact we're looking for is bigger job growth, to accelerate the momentum we have: St. Jude adding 1,800 jobs; Indigo Ag, 700 jobs; JNJ Trucking, 600 jobs; Mimeo, 300 jobs; FedEx Logistics, 350."
"But we want more on top of that. We want to do a better job of recruiting businesses to Memphis to accelerate that momentum, and then to help our current companies grow. We are the second-largest city with respect to medical device manufacturing. Let's be first.
"Let's have so many jobs here we can dominate the industry," Strickland said.
"And having FedEx here is a big benefit, because we can make a medical device part, take it to the airport pretty late and have it in Omaha the very next morning," Strickland said.
FedEx, the city's largest private employer, was mentioned as a key asset in both the medical device and transportation, distribution and logistics sectors.
Conrad said he wants to make sure the logistics focus is sustainable in the long run as warehouses and distribution centers become increasingly automated and require fewer employees.
That's an issue to be considered when incentives are formulated, Lynch said.
Lynch said the food and agriculture technology heading includes such businesses as Indigo Ag, which specializes in seed coatings that improve crop production, but it also might extend to additional processing of commodity items such as corn, wheat and soybeans that typically pass through Memphis in bulk.
Another aspect of food and ag tech would be diversifying agriculture to include specialty crops. That might help Memphis capitalize on a shift in national food production away from traditional growing areas such as the West Coast.
The business-to-business sector was identified as a catalyst for inclusive urban job creation. Lynch said benefits of growth in the sector could include growth in middle-wage jobs and minority business enterprises in areas including facilities maintenance, catering, repairs, payroll, human resources and back-office functions.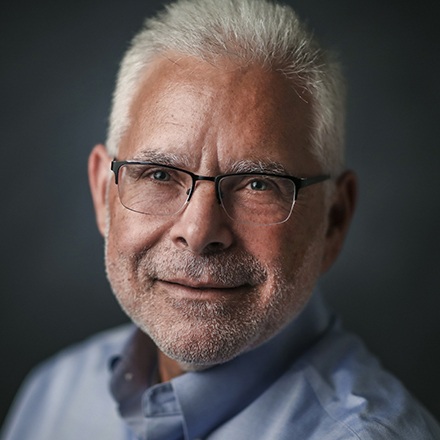 Wayne Risher
Business news reporter, 42-year veteran of print journalism, 34-year resident of Memphis, University of Georgia alumnus and proud father and spouse of University of Memphis graduates.
---