UTHSC reduces out-of-state tuition, tacks on maintenance fee
Beginning this summer, the University of Tennessee Health Science Center is cutting out-of-state tuition for some programs – positive news for Arkansas and Mississippi students who cross the state line to attend class.
Effective July 1, out-of-state students in the colleges of Pharmacy and Graduate Health Sciences and the dental hygiene program in the College of Dentistry will pay a reduced tuition rate.
"This is something we've been hoping for," Lynn Russell, chair and graduate program coordinator for the Department of Dental Hygiene, said in a prepared statement. "Being in a tri-state area, this is especially welcomed by students who literally cross the river or the Mississippi state line to attend school here."
The University of Tennessee Health Science Center is also reducing tuition for both in-state and out-of-state students in the Doctor of Nursing Practice and certificate programs by reclassifying them as online, which will bring the cost in line with other programs across the country.
Approximate out-of-state tuition changes
College of Pharmacy: $27,000, down from $42,000
Dental hygiene program: $20,000, down from $33,500
College of Graduate Health Sciences: $16,500, down from $30,000
Offering seven program concentrations and two dual-degree concentrations, the College of Nursing's Doctor of Nursing Practice program is one of the largest producers of advanced-practice DNPs in the country.
The programs historically have been mostly online already, with periodic on-campus seminar work.
The tuition reductions will not affect Tennessee applicants, but are anticipated to increase out-of-state enrollment to offset any revenue losses.
The University of Tennessee board of trustees also approved a $200 maintenance fee increase for all graduate/professional programs at UTHSC for the 2020 academic year. The fee is estimated to generate $451,200 in additional revenues.
Undergraduate programs will not see an increase in tuition or fees in 2020.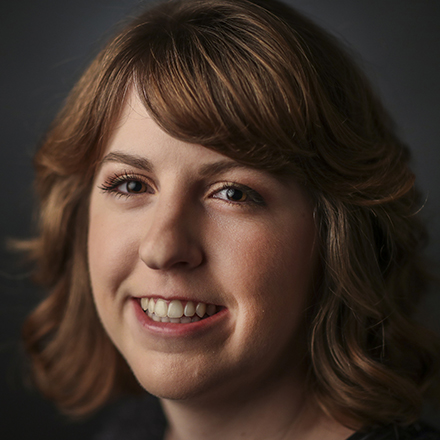 Michelle Corbet
Michelle Corbet covers business for The Daily Memphian. Prior to, she was a reporter at the Memphis Business Journal. A native Memphian and University of Memphis graduate, Michelle covered business in Conway, Arkansas after college. Michelle got her start covering business as an intern at The Commercial Appeal.
---