St. Jude honors Memphis with 'Spirit of the Dream'
Shadyac: City fights the race, equality, equity status quo
Since its founding in 1962, St. Jude Children's Research Hospital has welcomed patients regardless of race, religion or ability to pay. The city of Memphis, just like the rest of the nation at times, has not always been as welcoming.
In celebration of the city's bicentennial year, ALSAC, the fundraising and awareness organization of St. Jude, honored the Bluff City with the 2019 St. Jude Spirit of the Dream Award Friday night.  
ALSAC's main Black History Month event, the awards have historically honored the achievements of African-Americans who built the legacy of St. Jude.
When asked why it was honoring the city for its 200th year, which includes years when racial discrimination was prevalent, ALSAC president and chief executive officer Richard Shadyac Jr. took a long pause before responding.
"I've been giving a lot of thought to that," he said. "We have to be careful about applying a 2019 lens on historical events. I think I would say this, that sometimes you need darkness before you see light. Those were very dark times, but from that darkness light has ultimately surfaced."
As the first fully integrated children's hospital in the South, during the civil rights era African-American children and families were treated equally within the walls of the hospital, while throughout the city there was racial turmoil, including sit-ins and strikes.
Rudolph E. Jackson, St. Jude's first African-American doctor who founded the sickle cell program, remembers helicopters and search lights when he arrived in Memphis in 1968. Although Jackson was first recruited in January, it took him eight months to come to Memphis.
"There was just too much going on," he said in reference to the assassination of Dr. Martin Luther King Jr. "I did not wish to move from Philadelphia to Memphis, or bring my family down there."  
When Jackson finally did arrive, he was embraced by St. Jude, but found a city that was not yet ready for the diversity that founders Danny Thomas and Dr. Donald Pinkel were bringing to the Southern city.  
"Some people were not ready for all of that and St. Jude was a very forward-thinking organization, which was why I came there," Jackson said. "St. Jude was one of those places that supported those marches and activities, and that was not necessarily looked favorably upon, politically speaking. We had good support from the governor and the federal government, but local government was a little slower to embrace."
When it comes to race relations today, Memphis Mayor Jim Strickland said, "St. Jude led the way and gave an example of how we all in Memphis should treat others. By opening their doors and welcoming anyone and giving first-class treatment, regardless of race, gender and nationality. That is something we should all strive for. To a large extent, Memphis has done that. We still have room to grow. As President Barack Obama used to say, 'We're striving to be a more perfect union.' That's true for Memphis and our country."
In addition to sickle cell, Jackson helped start a program to supply medications and baby formula to the underserved African-American population in South Memphis. It would later become the federally funded WIC, or Special Supplemental Nutrition Program for Women, Infants, and Children, program.
"The city of Memphis, unfortunately at the time, was not that helpful with a lot of the programs we were doing at St. Jude," Jackson said. "There were people who were part of the old school that didn't follow through on St. Jude."
Without the necessary buy-in from local government, Jackson said, Memphis may have lost out on past opportunities.  
"It could be said at the time, Birmingham and Memphis had what was necessary to have a big city, a greater city. They could have been the Atlanta of the South," Jackson said. "Of course, with St. Jude coming into the picture and (University of Tennessee Health Science Center) lots of things could have happened. However, it is still happening now."
In 2016, St. Jude announced a strategic plan to accelerate progress against catastrophic pediatric diseases, which came with a $7 billion expansion of the hospital's campus in Downtown Memphis.    
"City of Memphis government has worked really hard to maintain St. Jude's presence here and expand it," Strickland said, recalling when the city of St. Louis made a bid for the hospital's relocation and how local leaders were successful in their fight to keep it in Memphis.
City, county and state officials went to bat again for St. Jude in 2016.
"They could have expanded anywhere. Through incentives, we got them to bring those 1,800 jobs here, remake the Pinch District, and expand their lifesaving work right here in Memphis," Strickland said.  
The state has since approved $24 million in economic development funds to help pay for infrastructure improvements and offset development costs for St. Jude's expansion.  
Jackson stayed at St. Jude for just five years before an opportunity to work for the National Institutes of Health led him away. He never again lived in Memphis. He is now retired in Atlanta.
"St. Jude is one of the most renowned places in the world," Jackson said. "It was great for me to have the opportunity to work there."
Today, 40 percent of ALSAC's staff is multicultural. Three of ALSAC's chief executives are African-American, including Shadyac's No. 2, ALSAC chief administrative officer, Emily Greer.   
"I take my position very seriously that I have a responsibility to take a role in this city to create a positive narrative of inclusion," Shadyac said.
The Strickland administration has tried to bring equity into the economy by improving its contracting with minority and women-owned businesses, now up to 24 percent.
With inequity also prevalent in education, the city worked with county government and Shelby County Schools to fund pre-kindergarten for every Memphis child who needs it.
"Only 24 percent of children in public schools in Memphis read at a third-grade level. It's shocking," Strickland said. "We've got to raise that number over 10 to 15 years to get to 70-80 percent."  
Nick London, a 19-year-old African-American who received treatment at St. Jude, now raps about how the hospital was a "Blessing in Disguise" for him.
"(The song) is about my diagnosis and how so many people would look at it as a negative. I flipped it, and put a positive connotation on it because I wouldn't have met all these people had I not been diagnosed," he said.  
London was diagnosed with Acute Lymphoblastic Leukemia, the most common form of pediatric cancer, in 2014. During treatment at St. Jude, London channeled his emotions and frustrations into writing that turned into rap, after being encouraged to participate in a teen talent show at the hospital.
Now, London, or St. Nick, has an album out, called 14, that includes the single, "Do It for the Jude," in which 100 percent of proceeds go to St. Jude.
---
GEOFF CALKINS: Nick London - rapper, basketball player, son of former Tiger Paris London - does it for St. Jude 
---
"St. Jude did a lot for me. It saved my life," London said.
The son of former Memphis Tiger player Paris London is finishing up his senior year at Hamilton High School and resuming his basketball career. He has been cancer-free for one year.
"It's given me a new perspective on life itself. I'm feeling a little more mature than most kids my age," London said. "Value each day because you never know when your time could be up."
As a city that gives much more than it takes, Shadyac said, it is fitting that Memphis be honored with the Spirit of the Dream, regardless of its 200th anniversary.
"It's a city that's a fighter and that's exactly what ALSAC and St. Jude Children's Research Hospital are," he said. "We are fighters for the underserved. Whether it was a long time ago when pediatric cancer was deemed to be incurable, or making sure quality, specialty health care was available to all kids despite race or financial status. St. Jude fights the status quo just like this city does in this ongoing conversation about race, equality and equity."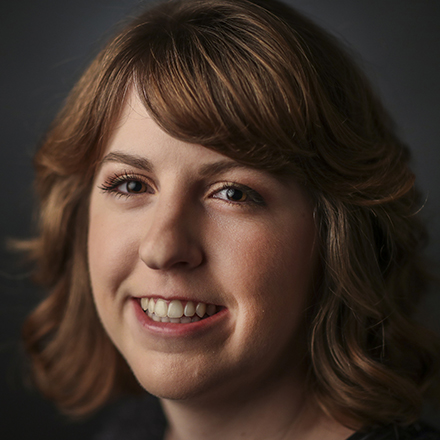 Michelle Corbet
Michelle Corbet covers business for The Daily Memphian. Prior to, she was a reporter at the Memphis Business Journal. A native Memphian and University of Memphis graduate, Michelle covered business in Conway, Arkansas after college. Michelle got her start covering business as an intern at The Commercial Appeal.
---