LYFE Kitchen on Main closes, Carlisle Corp. sells brand
LYFE Kitchen at Chisca on Main Street Downtown has closed permanently, and Memphis-based Carlisle Corp. has sold the healthful dining brand to franchisee L3 Hospitality Group in Chicago.
The restaurant at 272 South Main, which opened as part of the Hotel Chisca's conversion to a mixed-use apartment development, closed its doors for good Thursday night.
Carlisle Corp. chief executive officer Chance Carlisle said the company was divesting of LYFE Kitchen to focus attention on growing its Wendy's restaurants and developing One Beale in Downtown Memphis.
One Beale, a $135 million mixture of apartments, restaurants, a Hyatt Centric hotel and associated convention and meeting facilities, is scheduled to begin construction in early 2019.
Carlisle has doubled its Wendy's portfolio in the southeastern United States in the past few years, to about 150 restaurants.
Carlisle previously closed a LYFE Kitchen at 6201 Poplar Ave. in East Memphis in November 2017.
The LYFE Kitchen website lists three Chicago-area restaurants operated by L3 Hospitality.
"LYFE Kitchen was a fantastic brand that looks to change how we perceive 'healthy food,'" Carlisle said in a release. "Unfortunately, as we aligned our strategic priorities, we did not have the time or resources necessary to fulfill LYFE's potential and felt a divesture made sense of all parties.
"We have our plate full with the start of One Beale and the continued opportunistic growth of our Wendy's business as we continue to evaluate expansion options," Carlisle said.
Carlisle had bought out the LYFE Kitchen chain in 2016 after previously owning a minority stake, and brought LYFE Kitchen's headquarters to Memphis from California.
The East Memphis restaurant was one of four that closed last November, leaving the chain with eight restaurants at that time.
L3 Hospitality co-founder Gail Taggart said the firm's Chicago-area restaurants will continue to operate.
"We began our adventure with LYFE because of our passion for what this brand stands for – Love Your Food Everyday. We have enjoyed a long partnership with the Carlisle company, and appreciate this opportunity to continue bringing a delicious, fulfilling dining experience to our friends and neighbors in the city we love most."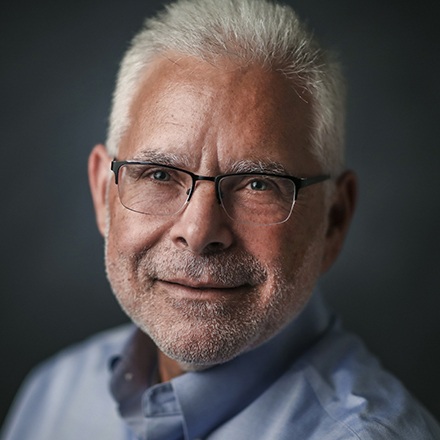 Wayne Risher
Business news reporter, 42-year veteran of print journalism, 34-year resident of Memphis, University of Georgia alumnus and proud father and spouse of University of Memphis graduates.
---