New restaurants spreading across Germantown in the coming months
The new year will mean new dining choices for those in the Germantown area, with menus ranging from sushi to pancakes, from burgers to deli sandwiches and bar grub.
"There are new restaurants in the works that really span all areas of the city," said Marie Lisco, Germantown manager of economic development. "We're focused around attracting and recruiting locally driven restaurants, local chefs and fine dining, as well as some proven national concepts that are new to the market."
The recently announced restaurant roster includes Newk's Eatery, Rock-n-Soul Sushi, BurgerFi, Let It Fly, Moondance and the recently opened Staks Pancake Kitchen.
"But there's always room for more," said Cameron Ross, the suburb's director of economic and community development. "It's one of the things that we're continually looking for and hearing from residents that they want to see more variety of."
Ross expects more restaurants that offer an "experience" like Staks, which opened Dec. 10 at 7703 Poplar Ave. in Germantown Village Square.
Check out this new sign! The Staks Pancake Kitchen sign was officially approved by the Design Review Commission earlier this week and placed at the new Germantown location yesterday afternoon. Some flippin' good pancakes will be coming soon in December. ???? pic.twitter.com/1SFQWzXsKr

— City of Germantown (@germantowntenn) November 30, 2018
"As a restaurant, it's a great experience that you can have with your entire family, or you can have breakfast by yourself at their bar," he said. "It's also locally owned and driven by concepts that are also proven. With it being the second one in the market, Germantown is happy to see them come out here."
Staks is owned by Bryce Bailey, who opened his first location in East Memphis in 2015.
"We're a local restaurant and we were looking to expand, and we thought our concept would work well in the Germantown market," Bailey said. "We're excited to be here and think there's a big opportunity for an upscale breakfast and lunch place on Poplar Avenue."
University of Memphis assistant basketball coach and former Grizzlies star Mike Miller owns two new concepts on the way to Germantown: BurgerFi and Let It Fly Sports Bar.
"There's a lot of excitement around the anticipated opening for Let It Fly," said Lisco. "It should offer a different experience than what's in the market out east."
The business, located at 9091 Poplar Ave. in the Stone Creek Center near Forest Hill-Irene, will include a golf simulation component and an emphasis on quality food compared to standard sports bar fare.
Going Over The Blueprint! #LetItFly ?????? pic.twitter.com/j8b3XsK6Vx

— Let It Fly Sports Bar (@LetItFlyMemphis) December 20, 2018
"It will be located where there was a McAlister's, so that transition should be straightforward since there will be a kitchen that they can work with and all of the restaurant infrastructure that's usually needed," said Lisco.
BurgerFi will occupy the former Bank of Bartlett building at Germantown Village Square. The chain, which boasts roughly 100 locations, offers natural Angus beef and vegetarian hamburgers, hot dogs, milkshakes, hand-cut french fries, frozen custard, wine and craft beer. The burgers, branded with the BurgerFi logo, can be topped with a fried egg or chili.
Franchisee Craig Estes will open a new Rock-n-Soul Sushi location at the Village Shops of Forest Hill in east Germantown very soon. He also owns a Rock-n-Soul Sushi location near Wolfchase Galleria mall.
His new restaurant – like Miller's Let It Fly – joins Mellow Mushroom, Blue Honey Bistro, Cappuccino Café and Soul Fish Café clustered in the area near Forest Hill-Irene Road and Poplar.
At the new Thornwood mixed-use development, Newk's Eatery will open in early 2019, and Moondance recently received approval for an outdoor patio dining area from the Design Review Commission.
"It will add some vibrancy to that corner of the building along Neshoba and it will add to the whole experience at Thornwood," said Ross of the mixed-use development on the corner of Neshoba and Germantown Road.
Staks also added an outdoor patio to its space, and BurgerFi was approved by the city's Design Review Commission on Nov. 27 for a similar seating approach.
"For those that have gone through the approval process, I would say that in their efforts to open they've only worked to enhance what was already there, increasing patio dining opportunities as well as expanding the experience at these locations," Lisco said.
Generally, city officials are seeing food being the dominant driver in a number of retail areas, with the new opening of Trader Joe's to go along with other grocers Kroger, Whole Foods, Fresh Market and Sprouts Farmers Market.
"When you go into these stores, there is more of an experience. You can buy your food and dine within them in a nice space," said Lisco. "So, there's a market desire for quality food and having a range of food options."
Next year, look for a new Chicken Salad Chick to open near Trader Joe's on Exeter Road.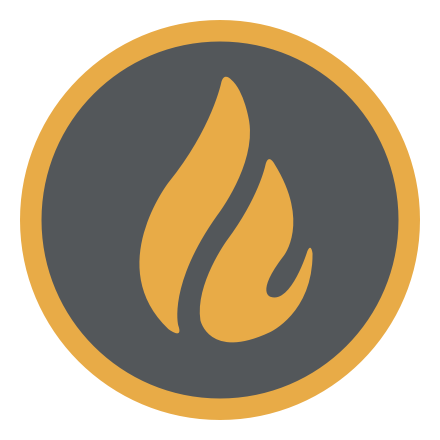 Michael Waddell
Michael Waddell is a native Memphian with more than 20 years of professional writing and editorial experience, working most recently with The Daily News and High Ground News.
---