P.O. Press delivers the provisions expertly in Collierville
In September, Jimmy Gentry and Chris Thorn opened P.O. Press Public House & Provisions in a storied building just off the square in Collierville, one that led to the lengthy name that is always shortened to the simpler P.O. Press. Good things were expected: Gentry is an experienced and talented chef, Thorn passionate and knowledgeable about wine and spirits.
But now and again comes a synergy you don't anticipate, the lightning in a bottle that can't be planned, can't be created – it just strikes. Right now, it's sparked at 148 North Main in Collierville. The food is fabulous, service excellent, cocktail and bar program top notch.
Gentry and Thorn both spent several years at Erling's, the former in the kitchen and the latter in front of the house. Gentry's restaurant career started when he was a teenage busboy and progressed through numerous stages, from culinary school to Ruth's Chris to casinos, Erling's and starting Paradox Catering, which he still owns. Thorn worked at Grace and Au Fond in Cooper-Young with Ben Vaughn, at The Tennessean with Dave Krog, spent four years at Erling's, then went to Athens Distributing, where he remained until he left to open P.O. Press.
---
JENNIFER BIGGS – Getting to Know: Jimmy Gentry
---
They've expertly staffed the kitchen and the bar. Cole Jeanes is Gentry's chef de cuisine and Derek Buchanan, who was teaching at L'Ecole and in the 1990s worked for Thomas Keller at The French Laundry, is the pastry chef. At the bar, Mitchell Marable and Nick Manlavi were given license to do their thing; like Jeanes, they're Andy/Michael alums.
I haven't eaten a dish at P.O. Press that I don't heartily recommend. The menu is divided into "More Than Myself," "Produce" and "Supper." There's also a nice charcuterie plate that features items from City Block Salumeria along with items Gentry cures in his Paradox kitchen, with pickles, jams and so on made at P.O. Press.
Back to that elusive lightning in a bottle. I believe the corn mash from "More Than Myself" is in part to credit for that, at least the capturing it part. When a dish just takes off like this one has, it creates buzz. It was Gentry's answer to shrimp and grits, a dish his daughter wanted on the menu.
"She loves it and every time I make it, people tell me it's the best they've ever eaten," he said. "But I didn't want to be a quote-unquote Southern restaurant, and shrimp and grits is definitely a Southern, Cajun dish. So I came up with this."
Corn mash: Coarse grits with bits of corn, fabulously rich and thick. It's served in a bowl, topped with pork belly and, thus far, with roasted squash, though the vegetables will change with the season. (Dishes will too, but Gentry knows this is one that can't rotate off.)
Just that is good enough, but all the extra attention is what elevates this dish. Before it's served, the belly is thrown back in the skillet with the squash to add a little flavor, and a pan sauce made from the juices and butter. It's poured around the mound of mash, and burnt onion oil is drizzled over the top, creating black dots of umami to go with the salty meatiness, the sweet squash, the comfort of the corn mash.
The pepitas? They're not pumpkin seeds from a commercial source, but seeds harvested from the squash used in the restaurant, roasted and seasoned.
And that black onion oil, well — it takes some time. Onions are cooked until burned but not bitter, then dehydrated and powdered. Oil is added, the onions steeped, the elixir created.
This is the level of care and prep given to every dish.
Take the gigante beans, also from the More Than Myself section. Before the beans are cooked, the stock is made with bits and ends of charcuterie. Egg yolks are cured in salt so they can be grated over the top. Chicken skin is fried crisp for tiny croutons. Whatever you eat, know that anything that can be made in-house is, and that anything that can be locally sourced is, too.
That brings us to Produce, the vegetable section of the menu. First off, if you're vegan or vegetarian, let your server know or ask before ordering because dishes might contain meat. The arugula salad, a crazy good version of such a simple thing, is served over a duck fat biscuit (and tossed with a vinaigrette made from grilled lemons – so good.)
Greens are excellent, a bit spicy with hot mustard, slightly bitter as they should be, tender but not limp, a little sweet and given a bit of personality with toasted pine nuts. Squash – it was spaghetti squash – is fresh, lemony and slightly spicy. Potatoes are tiny, bathed in a rich, somewhat thick sauce of sherry, vinegar and mustard. All excellent, but the cauliflower is the star here.
Between low-carbers and chefs, this humble vegetable has been elevated from the crudité tray. Gentry works some kind of kitchen magic on it that even changes the texture, making it light instead of dense, crisp even when it's tender. Florets are lightly browned, nestled in a bed of toum, a rich and pungent Middle-eastern garlic paste, garnished with a drizzle of brown butter and pickled mustard seeds.
Even on the Supper menu, where you'll find a changing list of proteins, vegetables stand out. The side portions are smaller, but look for creative treatments like celeriac and olives sautéed as a side for the catch of the day, smoked dates with butternut squash with venison, perhaps hearts of artichoke and olives – the sides change depending on not only what is in season but also on what's good that day. Redfish with bok choy in a spicy, lush miso-curry is a favorite dish; mahi-mahi prepared with the celeriac-olive side was a recent special and also excellent.
Gentry has long worked with Dave Turner at Claybrook Farms and uses his beef. There's a house-aged strip served with gnocchi and a lion's mane mushroom from Bluff City Fungi available daily. Another cut of beef changes.
"I told Dave, 'Just bring me whatever you don't sell and I'll take it,' " Gentry said. "It's worked out great because I get to support a local farmer and I get interesting cuts to work with."
I tried a ribeye cap that was fork-tender and immensely flavorful within the past month, the local beef cut a day I was there.
At brunch, served on Sundays, don't miss Jeanes' rosemary biscuits and Gentry's house-made bacon. If that's all you order, you'll go home happy, but warning on the biscuits: They contain more butter than flour, and you've likely never tasted one like it. It's dense, it's slightly savory, and I found every bite a pleasure though it took me days to nibble my way through the take-home. My brunch companion was smitten at first but ultimately found the biscuits too rich. Not I. And the thin, salty, crisp and not-too-smoky bacon was a perfect match.
Pork coppa, available on the dinner menu or on biscuits covered with gravy at brunch, is almost impossibly tender; credit the sous vide treatment. (It's a different biscuit from Jeanes' rosemary one, by the way.)
Butter cake, about three inches across and half as tall, served with a brulee crust and a scoop of gelato, is how you should end dinner. It's baked daily but the pastry chef doesn't work on Sunday, so don't count on it for brunch unless there's one left over.
Cocktails are given the same attention as food. You can get a gin and tonic if you want it, a bourbon and Coke if that's your thing, but you don't need me to explain those to you. The cocktail menu is where the creativity of the bartenders and Thorn's spirits knowledge shine. There's "Hot Off the Press," drinks created at P.O. Press; "Archetypes," which are classic drinks such as the superb daiquiri, a Manhattan, martini and so on; and "Thoughtful Revisits," riffs on classic. The Final Word is a take on The Last Word, adding a touch of Solerno blood orange liqueur and subbing magnolia-infused bourbon for the gin.
P.O. Press Public House & Provisions
Best Choices: Corn mash ($11); cauliflower ($11); red fish ($24); pork coppa and biscuits ($14); biscuit basket ($8, with honey, butter and jam); butter cake ($8).
Hours: Monday through Thursday, 4-10 p.m.; Friday and Saturday, 4-11 p.m.; Sunday, 9:30 a.m.-3 p.m.
Website: popress.com
---
Address: 148 N. Main, Collierville
Phone • 901-457-7655
---
Alcohol: Alcohol: Full bar, extensive wine list, nice cocktail program
Bottom Line: P.O. Press is turning out some of the most creative food in the area, charging reasonable prices and doing it right. Attention is paid to every detail, down to not having servers wear perfume or cologne to work. While it's open and has many places for noise to bounce, noise isn't a problem because tables are spaced out. Reservations recommended.
Wines by the glass are deliberate; bend Thorn's ear for recommendations and follow what he says. He can tell you everything you want to know about a glass, bottle or half bottle. Prices are very reasonable; some higher-end wines are priced at about half the cost you'll find them at other restaurants.
The interior of the large building, once a post office and once a newspaper, is divided between the bar and the dining room. While it's sort of the standard restaurant design of the day — exposed duct work, big room, lots of concrete—the noise level is surprisingly managed. Tables are spread out, so while there's the buzz of a busy restaurant in the back, I've never raised my voice or strained my ears.
Plates and bowls are pretty, silverware is changed with every course, water is unobtrusively replenished, napkins are folded when diners step away from the table, and while the level of service varies a bit between servers, everyone is knowledgeable and friendly.
P.O. Press is the whole package, undoubtedly one of the best restaurants to open in town in the past 10 years. Yes, it's a drive to Collierville if you live in Memphis – 20 miles from East Memphis, which makes dinner something of a commitment. Worth it? Most definitely.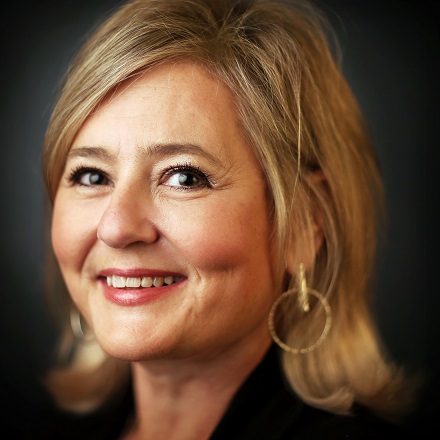 Jennifer Biggs
Jennifer Biggs is a native Memphian and veteran food writer and journalist who covers all things food, dining and spirits related for The Daily Memphian.
---