Soul Fish cooks thin and crispy to make us fat and happy
I've eaten untold meals at Soul Fish over the years – I have a weakness for fried catfish – and somehow, some crazy unknown how, I never ate the thin and crispy catfish until I stopped in recently for smoked catfish dip.
Game changer.
I have it bad: I was meeting a friend for lunch at Peggy's on Cleveland last week – and I love Peggy's – but I got there, ready to order her catfish, and pulled out my phone to text a change of plans, to detour my friend to Soul Fish. I wanted the thin and crispy. You will too.
Soul Fish arrived in Cooper-Young in 2006 to big hurrahs; it seems everyone likes catfish and Soul Fish has delivered a consistently good product from the beginning. In 2010, a second location opened in Germantown, and a third in East Memphis in 2013. There's a Soul Fish in Little Rock, another one opening in June at Wolfchase, and three weeks ago, owners Raymond Williams and Tiger Bryant opened in Oxford.
Guess what they love in Oxford? Thin and crispy catfish.
"I can't believe how much of it they're eating," Williams said.
I can. It's been a while since I've stopped at Middendorf's, the restaurant outside of New Orleans known for its shaved fried catfish, but my recollection is that it's a bit thinner than Soul Fish's take. I'm curious enough that I'll be sure to try it again next time I'm that way, and would love to hear from you if you want to compare the two. For now, I'm calling the Soul Fish pieces slightly thicker and estimate them to be roughly a quarter to a third the thickness of a standard fillet served at the restaurant.
So they're sliced very thin, then dredged in the same cornmeal mix that provides flavor and crispness to the fish. They're very quickly fried and served up, some twisty and a little wonky, some flat as fritters, by the generous handful on the plate. Hot sauce, tartar sauce or unadorned – have it your way and it won't be wrong.
Soul Fish
Best Choices: Thin and crispy catfish ($13.25 with two sides); Cuban sandwich ($9.75); catfish dip ($8.95); vegetable plate ($7.95 for three, and be sure one is fried okra); catfish basket ($11.75-$15.75).
Website: soulfishcafe.com
---
Three area locations:
862 S. Cooper • 901-725-0722
4720 Poplar • 901-590-0323
3160 Village Shops Drive (Germantown) • 901-755-6988
---
Hours: Hours vary but all are open at 11 a.m. daily and until at least 9 p.m.; see website for specific location hours.
Price:
to
($=$10 or less per entrée; $$=$11-$25 per entrée; $$$=$25-$35 per entrée; $$$$=$35+ per entrée)
Alcohol: Wine and beer.
Bottom Line: Soul Fish is easy casual dining where a few reasonably healthy choices can be made but where fried food is what it's mostly about. All locations tend to be busy and the noise level can rise with the crowd, especially in Midtown.
The decision you have to make – because I hope we're settled on the fish – is what sides to get with it. Fries are fresh cut, and you a great choice. My perfect fry is ideally a bit crisper, but Soul Fish's fries make the list of the best in town. You'd be happy with the standard set-up of fries, hushpuppies and coleslaw – except I'm going to have to tell you about the fried okra.
Okra was always boiled at my grandmother's house, perhaps the only way she ever failed me. Like many people, the texture of my food is critical, and slime was unappealing. I hated picking okra, which was sticky and prickly in the summer heat, hated it on the table, hated everything about it. I was probably in my 30s when my late mother-in-law skillet-fried it to convince me it was a vegetable worth loving. She was right, as she often was. Since then I've roasted it, grilled it, skillet-fried and even eaten it boiled as I've learned that if the pods don't pop in cooking, you can enjoy it slime-free.
But nothing beats cornmeal-coated in a skillet, and while it's deep fried at Soul Fish, it's as close to skillet-fried as you'll find. The okra is battered in-house instead of coming in pre-breaded, and it's fried fast, hot enough to get the slices tender and the batter crisp.
I want to point out that you don't have to eat a fried meal at Soul Fish, though it's clear I'm pushing you in that direction. Salads are fresh and generous, and you can add protein in the form of catfish, chicken, salmon or shrimp. Grilled trout is available, you can get your catfish blackened instead of fried, and daily specials usually include nonfried items (though the tempting salmon BLT might not make a list of health food, either). Sandwiches are big and carby, but they're good. The Cuban with a side order of black beans is a winner.
Back to the thin and crispy. While it's a bit different than what I remember at Middendorf's, it's more than inspired by it – it's a direct result. For years, Middendorf's cut the wafer-thin slices in-house using some pretty expensive machinery, Williams said. Maintaining it was pricey, and eventually the restaurant asked Pride of the Pond in Tunica if they could buy precut fillets. They agreed to it with the condition that they could sell them to other restaurants (which turned out to be a smart move as Middendorf's eventually started cutting their own again).
"So they came to us and we said sure," Williams said. "That's how thin and crispy started here."
The rest of the catfish comes from America's Catch in Itta Bena, but the thin cuts come from just down Highway 61.
"I guess it costs them so much to keep the machinery going and to get the right size fillets to process," Williams said. "It's ridiculously expensive."
In the restaurant, it's $13.25 an order and comes with hushpuppies and two sides. My perfect Soul Fish meal would be this, and would require a nap: First, a good dining companion, someone willing to put in the gym time the next day. We'd start with an order of smoked catfish dip – creamy, zippy and served with house-made tortilla chips, and a couple of cold beers. Then we'd split an order of thin and crispy, and sure, we'd get fries for one of the sides but would replace the coleslaw with pickled green tomatoes, because really, we just had creamy dip, right? Then we would add an order of fried okra, because I'll never go to Soul Fish again without ordering the okra. And no, we wouldn't do it every day. But every now and again would be nice.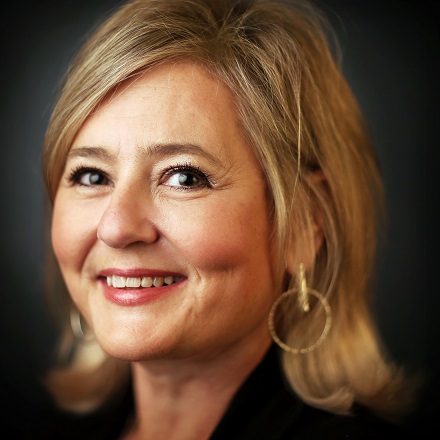 Jennifer Biggs
Jennifer Biggs is a native Memphian and veteran food writer and journalist who covers all things food, dining and spirits related for The Daily Memphian.
---