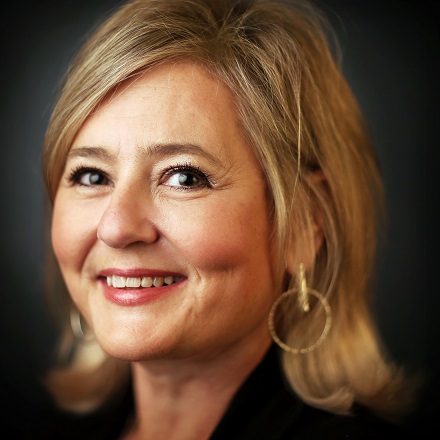 Sage offers solid standards and inventive twists on popular dishes
I just don't dig chicken and waffles. I sit in silent judgment as people pour syrup over fried chicken and act like it's normal. In my life it's not even OK to let your pancake syrup touch your sausage or, heaven forbid, your eggs. Bring my pancakes on a separate plate and, as far as I'm concerned, waffles and fried chicken should be served at different meals and syrup never near chicken.
I have opinions.
But I found myself at Sage, the restaurant that took over the former Oshi space at 94 S. Main in November, at brunch with a chicken-and-waffle lover. (I was reconciled to it, prepared to relive my days watching and shaking my head as Michael Donahue poured syrup over chicken hash and waffles at Calvary during Lent.)
Chef Elijah Townsend stopped by the table and said that while the chicken and waffles were good, it was the Soul Waffle we wanted. What I would've picked was a waffle, period, but I was game to let my friend order the Soul Waffle while I ordered salmon Benedict.
What came to the table looked more like a Monte Cristo sandwich than anything else. Two waffles were stacked and cut diagonally, doused in powdered sugar and served with a small cup of syrup on the side. Tucked inside were mac and cheese, greens and fried chicken.
Was that for me? You wouldn't think so, but here's what happened. I took a small knife-and-fork bite with a bit of everything, but didn't dip it in the syrup, and it was pretty dang good. The filling was savory and tasted great, but the waffle was exceptional. I later found out it was deep fried, but at that moment I was just so impressed that a waffle could be tender inside and so crisp outside. I cut a piece from the edge, one with no filling, and dipped it in the syrup. And let me tell you this: We should all be infusing syrup with herbs, because from now on syrup without sage is going to be like a rose with no scent. I loved it.
And it's crazy, but there's not a plain old waffle on the brunch menu. Next time I go, I'm asking for one with butter and sage syrup, and I'm prepared to go "Five Easy Pieces" if that's what it takes to get my plain waffle. Young folk, Google it if you don't know what I mean.
Sage
Best Choices: Grilled salmon ($16); phyllo fringe catfish ($14); soul waffle ($14); fried-green tomatoes with squash and kimchi sauce ($11).
Hours: Lunch Monday through Friday, 11 a.m.-3 p.m. Dinner, 5-10 p.m. Tuesday and Wednesday; 5 p.m.-midnight Thursday; 5 p.m.-2 a.m. Friday; Saturday brunch 11 a.m.-3 p.m. and open until 2 a.m.; Sunday brunch, 11 a.m.-5 p.m.
Website: sagememphis.com
---
94 S. Main • 901-672-7902
---
Price:
($=$10 or less per entrée; $$=$11-$25 per entrée; $$$=$25-$35 per entrée; $$$$=$35+ per entrée)
Alcohol: Full bar
Bottom Line: The food is good, there are daily specials, servers are friendly and welcoming, and the space is pretty. It's been crowded every time I've been in, yet I've never waited long on my food. It can get loud when folks are having a good time; outside seating is a quieter option.
My salmon Benedict was top notch – a heaping portion of lox served on a piece of grilled naan, topped with avocado, a perfect poached egg, lemony Hollandaise and fried capers. While you're there, might as well enjoy the bloody mary if you like it spicy. We ordered a regular one but got the one that came with extra garnish – a shrimp, some olives, candied bacon, celery – made with habanero vodka. The garnish didn't justify doubling the cost from $6 to $12, and I'd stick with the regular one next time, which I suppose would be a bit tamer without the habanero vodka.
I enjoyed a nice lunch of fish and chips, which was really fried catfish nuggets with fries, served with a creamy jalapeno coleslaw. My friend ordered the daily special of shrimp and beef nachos, which was mounded high with seasoned ground beef, grilled shrimp, plenty of cheese and lots of fresh diced tomatoes, onion and cilantro. I'm a sucker for good finger food and both lunch entrees fit the bill. We started with fried-green tomatoes served with lightly pickled slices of yellow squash and zucchini tucked between them, goat cheese crumbled on top and a kimchi sauce drizzled over it all – one of my favorite things at the restaurant.
At dinner I was disappointed that the kitchen was out of short ribs – they didn't arrive in the daily order. Uncertain of what to get with my first choice unavailable, I chose salmon, which I never do, because I wanted to see if the squash was as good as it was with the fried green tomatoes.
Salmon is perhaps a safe choice in a restaurant, but generally a boring one and it's not my favorite fish by any stretch. I eat it, I cook it, but meh, it's salmon. This was anything but boring, a generous fillet served with a sweet chili glaze on a bed of sautéed squash and spinach. And yes, the squash was as good, though prepared differently.
The phyllo fringe catfish, our other entrée, was excellent. The catfish is dredged like any fish getting ready for the fryer, but an extra step takes it through an egg bath full of strips of hand-cut phyllo dough. When it's dropped in the fryer, they add an extra layer of crunch. It's served over black-eyed peas, greens (the menu says bok choy, but these were probably collards) and a sprightly chowchow.
Sage is a pretty place, light and airy and much improved from the dramatic red and black in Oshi. It can get loud, because it seems to stay busy. There's a nice bar and a cocktail list that could use a tweak here and there. That's a minor quibble, as you can get anything you ask for, and the list is earnest if not exactly to my taste. I liked The Esquire, Old Dominick with Grand Marnier, and the House of Sage, which is bourbon muddled with blackberries and sage. But I don't want a chocolate martini and see no need for candied bacon in a Mane Street Mule. (See the House of Sage in an upcoming Bar Talk.)
But overall? I'll be back. The staff is friendly, there's outside seating and the weather is perfect for it, the prices are reasonable, and the chef creative.
---